Paris: Knife-wielding man shot by police at Saint-Lazare train station, reports say
Man charged at four security officers with weapon after refusing to wear face mask, according to reports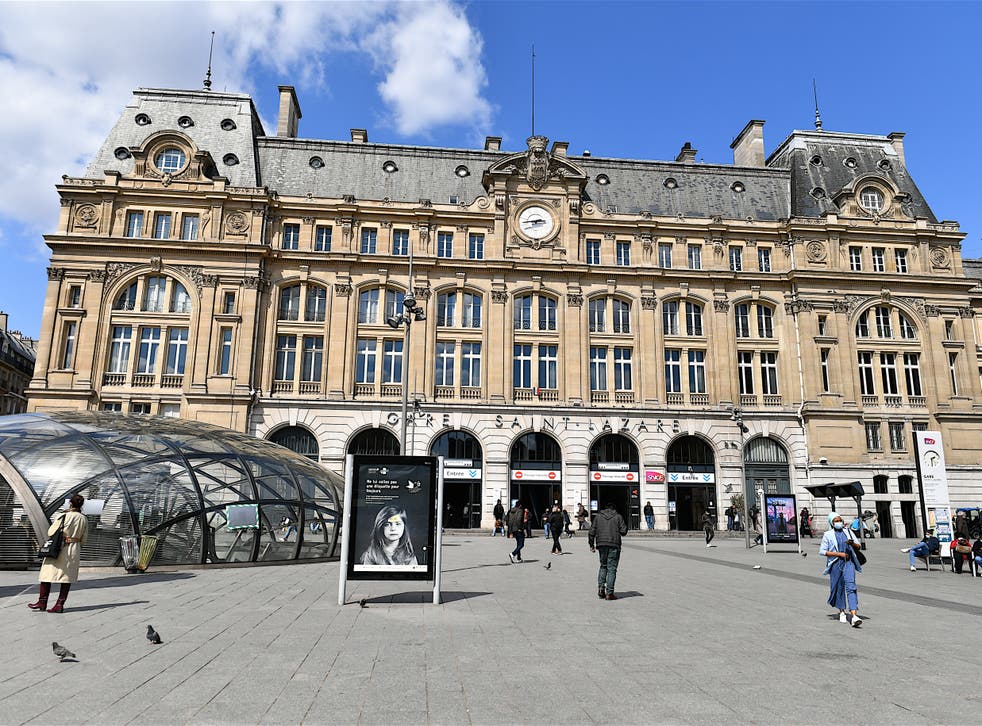 A knifeman has been shot after threatening security officers at a railway station in Paris, according to reports.
BFM TV and CNews televisions said the man was severely injured following the incident at Saint-Lazare – one of the French capital's busiest stations.
The incident on Monday evening is said to have begun after the man was stopped by four security officers for not wearing a mask, Le Parisien reports.
He reportedly refused to comply and instead charged towards them armed with a knife and was shot in the chest, according to the newspaper.
The knifeman was rushed to hospital, where he is said to remain in a life-threatening condition.
France's state-owned railway company SNCF said in a statement to MailOnline: "The two agents used their service weapon to defend and neutralise him.
"The injured individual was taken care of by the emergency services."
The motives of the attack are not known and local reports said the man was not previously known to the intelligence services.
A Paris police spokesman had no immediate comment.
A spokesperson for Paris prosecutors said they had opened an investigation into attempted murder and promoting terrorism.
More follows
Register for free to continue reading
Registration is a free and easy way to support our truly independent journalism
By registering, you will also enjoy limited access to Premium articles, exclusive newsletters, commenting, and virtual events with our leading journalists
Already have an account? sign in