Penn and Teller star Raymond Teller sues magician over rights to magic trick
Luke Blackall
Tuesday 17 April 2012 11:53 Comments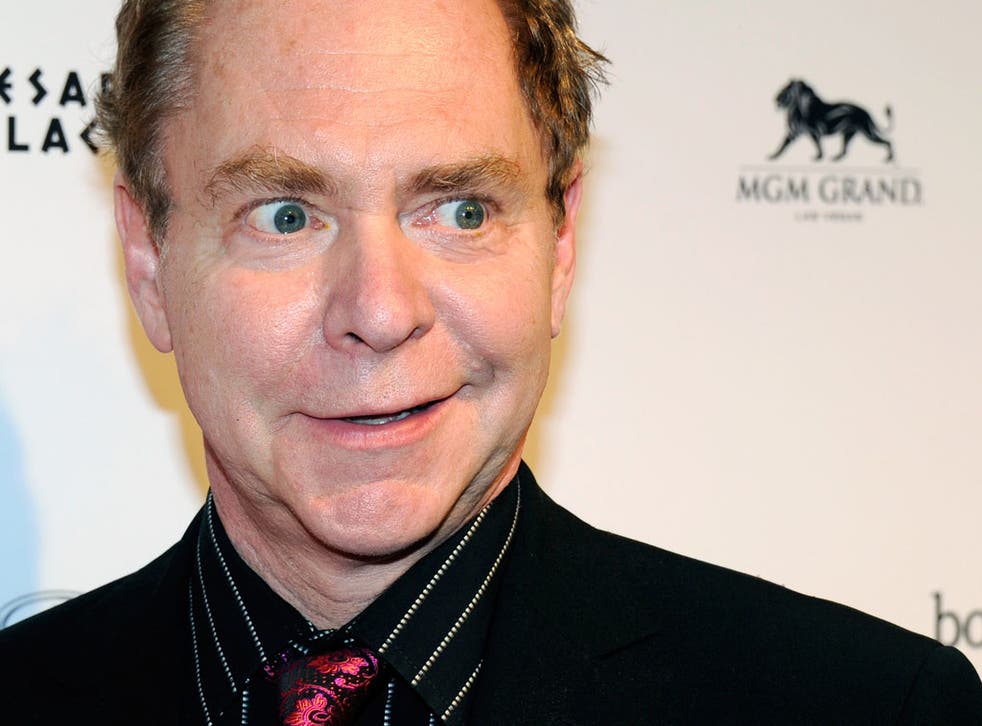 Two magicians at crossed wands are heading to court over the rights to a magic trick.
Raymond Teller, one half of the hugely successful duo Penn & Teller, is suing Gerard Dogge, a Dutch magician, claiming that he copied a trick called Shadows.
Dogge, who goes by the name of Gerard Bakardy is accused of posting a video of trick called Rose & Her Shadow on YouTube. What's more, he has also offered to explain how to do the trick to anyone willing to pay $3,050.
After asking the site to take down the video, Teller said that he contacted Dogge and offered him money if he stopped performing and offering to sell the trick. Dogge, however, asked for more money, which was rejected. Now Teller is suing and seeking damages in his native Nevada.
The trick itself involves a vase with a flower in it, being placed on a table on a stage between a spotlight and a white screen, so that it casts a shadow onto the screen. The magician then takes a knife to the shadow, which appears to "trim" both the silhouette and the flower in the pot.
Teller claims to have created it as a teenager in his bedroom. In the lawsuit he describes the illusion as having "iconic quality" and as the "oldest, most venerated piece of material in continous use" in Penn & Teller's show. His partner Penn Jillette, meanwhile has described it as "probably the best bit in our show".
Jason Alexander, one of the stars of the comedy Seinfeld, and a fan of Penn & Teller, is one of the trick's biggest fans. He once told a TV documentary about the magical pair, that he had seen them perform Shadows "at least a dozen times".
"The first time I saw Teller do the shadow illusion, I actually cried," he said. "There are moments when magic is so poetic that it just catches me."
There are a number of magicians' circles across the world. Often these groups insist that their members do not share the secrets of their works with non-magicians as it would break the so-called "Magician's Code". More binding, however, is the US law, under which, tricks can be protected as "pantomimes", something Teller appears to have done in 1983.
In 1999, Fox TV's series Breaking the Magician's Code: Magic's Greatest Secrets Revealed incurred the wrath of illusionists around the world. The French magic circle tried to have it taken off the air, while Robert Rice, an American performer tried (and failed) to sue the network, claiming that it infringed upon his act.
Jack Delvin, president of The Magic Circle of London, said that he encourages all magicians to take note the club's rules, which "oppose the wilful disclosure of magical secrets other than to magicians or bona fide students and historians of magic" and "to oppose the wilful imitation, whenever and wherever possible, original magical inventions and original forms of presentation".
Such rules, however, are only at club level and this case is one of copyright, which means both magicians are going to have to draw upon all their powers of persuasion to convince the judge
Register for free to continue reading
Registration is a free and easy way to support our truly independent journalism
By registering, you will also enjoy limited access to Premium articles, exclusive newsletters, commenting, and virtual events with our leading journalists
Already have an account? sign in
Register for free to continue reading
Registration is a free and easy way to support our truly independent journalism
By registering, you will also enjoy limited access to Premium articles, exclusive newsletters, commenting, and virtual events with our leading journalists
Already have an account? sign in
Join our new commenting forum
Join thought-provoking conversations, follow other Independent readers and see their replies