Peter R De Vries death: Dutch crime reporter dies nine days after being shot
Journalist was a celebrity in the Netherlands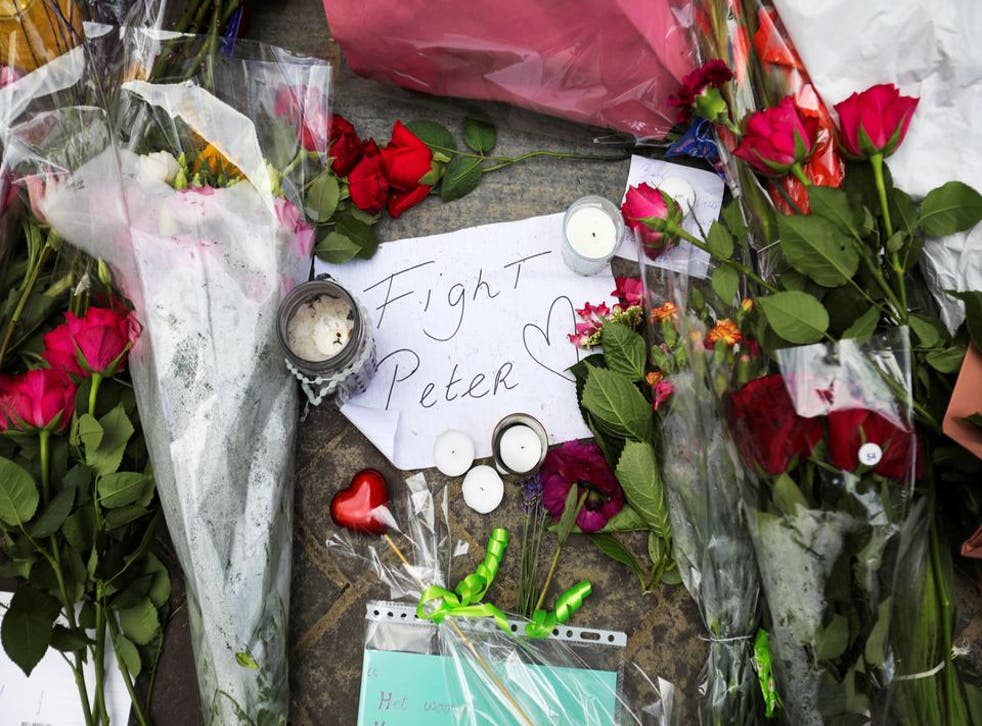 Celebrity Dutch crime reporter Peter R De Vries has died after being shot nine days ago, local media reported on Thursday.
Earlier this month, police said Mr De Vries was shot in the head at close range shortly after appearing on a news and entertainment television show.
The crime reporter, known for covering high-profile cases like the disappearance of Natalee Holloway, was taken to hospital in a critical condition with "serious" injuries as police launched a "large-scale" search for the shooter.
Two suspects were arrested in a possible getaway car while a third was arrested at a separate location based on his description, police commissioner Frank Paauw told local reporters at a press conference.
The attack last week on De Vries, 64, drew outrage across Europe.
He was a well-known figure in the Netherlands, as both a frequent commentator on television crime programmes and an expert crime reporter with sources in both law enforcement and the underworld.
"Peter fought till the end but wasn't able to win this battle. He died surrounded by the people who loved him," his family said in a statement published by RTL, the network that employed De Vries as crimes reporter.
Dutch King Willem Alexander last week called the shooting of De Vries "an attack on journalism".
De Vries won an International Emmy Award in the current affairs category in 2008 for his work investigating the disappearance of teenager Natalee Holloway in Aruba in 2005.
His work investigating crimes in the Netherlands led to threats, allegedly from the subjects of his reporting.
He rose to prominence while reporting on the kidnapping of Freddy Heineken, former chief executive of the Amsterdam brewing empire and one of Europe's richest men.
One of the kidnappers, Willem Holleeder, was convicted in 2019 of making threats against Mr De Vries's life, and sentenced to life in prison.
The journalist had previously said another subject of his reporting, Ridouan Taghi, made threats against his life two years ago. It prompted Mr Taghi, who was arrested in late 2019 on charges of murder and drug trafficking, to make a public statement denying he threatened to have Mr De Vries killed.
Additional reporting by agencies