EU rules holding back Covid vaccine production, Pfizer says
Regulations have caused 'a significant administrative burden', Pfizer says
Clea Skopeliti
Thursday 01 April 2021 08:16 Comments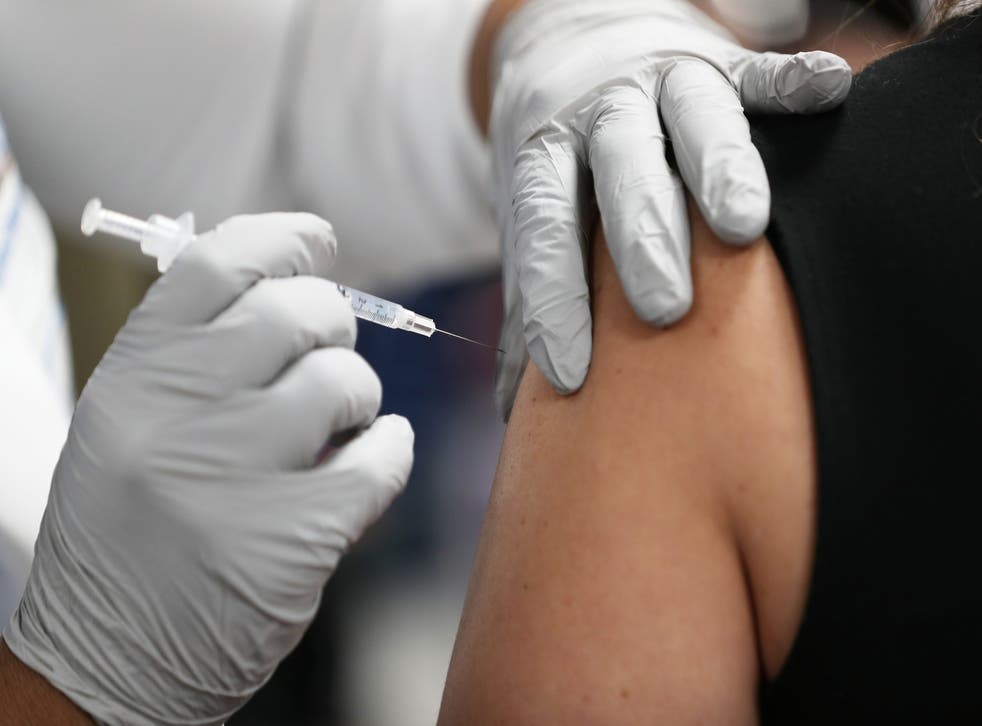 Pfizer has accused the European Union's export rules of hindering the production of its Covid-19 vaccine, according to reports.
The US pharmaceutical company said new EU rules regarding the free movement of goods across borders were hampering its ability to export the vaccine. Pfizer's plant in Belgium supplies more than 70 countries, including the UK, with vaccines.
Regulations introduced in February require the company to inform the Belgian government about each package of jabs it plans to export, with the European Commission given the final sign off.
In remarks first reported in The Times, the drugmaker's vice-president of global supply said these rules were slowing down the firm's production.
"It has caused a significant administrative burden and some uncertainty," Danny Hendrikse told the newspaper. "Ultimately what we would like our colleagues to do is to focus on making and distributing the vaccine."
Read more:
The pharmaceutical boss's comments come as preliminary trial data shows that the Pfizer jab is safe and provides high levels of protection against Covid-19 in children aged 12 to 15.
Researchers reported "robust" antibody responses in the children who were vaccinated, higher than in studies of young adults aged 16 to 25.
The vaccine was 100 per cent effective in preventing symptomatic Covid-19, Pfizer added. The study included 2,260 adolescents in the US.
The results, which have yet to be peer-reviewed, showed there were no cases of Covid-19 among fully vaccinated adolescents, compared to 18 infections that were reported among participants who received the placebo.
The development comes amid tensions between the EU and the UK over vaccine exports. Last week, the EU leaders refused to back the European Commission's plans to give the bloc enhanced powers to block vaccine exports to highly vaccinated countries.
In a joint statement last Thursday following a virtual summit, the leaders rejected the commission's plans for a new export authorisation mechanism, saying: "We underline the importance of transparency as well as of the use of export authorisations. We recognise the importance of global value chains and reaffirm that companies must ensure predictability of their vaccine production and respect contractual delivery deadlines."
Making the case for the export mechanism, Ursula von der Leyen told leaders at the summit last week that 77m doses produced in the EU had been exported to 33 countries since 1 December. A total of 21m of these jabs were sent to the UK.
"While remaining open, the EU needs to ensure Europeans get a fair share of vaccines," Ms von der Leyen tweeted.
Register for free to continue reading
Registration is a free and easy way to support our truly independent journalism
By registering, you will also enjoy limited access to Premium articles, exclusive newsletters, commenting, and virtual events with our leading journalists
Already have an account? sign in
Join our new commenting forum
Join thought-provoking conversations, follow other Independent readers and see their replies