Pink Panther jewel thief breaks out of Swiss jail
Notorious gang behind robberies worth £200m used ladder to climb over prison fence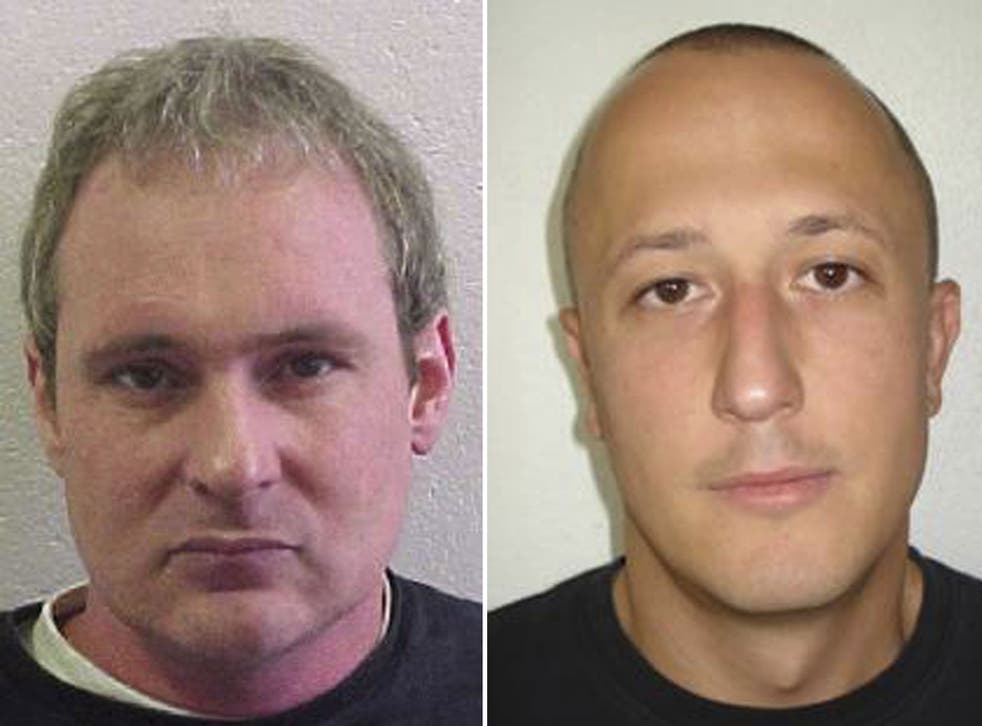 Police across Europe are hunting for a leading member of the infamous "Pink Panther" gang of international jewel thieves who staged a spectacular breakout from a Swiss jail aided by accomplices firing automatic weapons to cover his escape.
Convicted jewel thief Milan Poparic, 34, and a fellow inmate, Swiss kidnapper Adrian Albrecht, 52, escaped from the prison in Orbe, western Switzerland, early on Thursday evening.
The jailbreak was launched during an exercise period when a van rammed open a prison gate and smashed through barbed wire separating the gate from the yard inside. A police spokesman said: "They used ladders to create an escape route over the prison fence. The guards were pinned down by automatic weapons fire. Fortunately, no one was injured."
The escapees and their accomplices then set fire to the van and fled at high speed in a second vehicle. Police immediately sent 12 patrol cars in pursuit, and as Orbe lies only 10 miles from the French border, French police were also involved. Yesterday afternoon, police said that although Interpol had been alerted, the hunt was continuing. Poparic, who was serving a six-year sentence for a 2009 jewel robbery, was the third Pink Panther member to escape from a Swiss prison since May. Two others were among a group of five who broke out of a jail near Lausanne after accomplices hurled a sack over the prison wall containing escape equipment and a gun.
The gang is estimated to have carried out at least 150 robberies and stolen £200m in jewels since raiding a shop in London's New Bond Street in 2003. The gang earned its Pink Panther nickname after British police found a diamond ring they had stolen buried in a jar of face cream, echoing an incident in the film starring Peter Sellers.
At its core, the gang comprises jewel thieves said to originate from Montenegro's Cetinje region. But according to Interpol, over the past decade it has grown to incorporate a wider alliance of criminals from across the Balkans.
Since 2003 the Pink Panthers have raided jewellers in countries as far apart as the United Arab Emirates, Japan, Switzerland, Britain, France and Monaco. The so-called "white glove" crooks are notorious for the cool precision of their raids.
In one Tokyo raid, immaculately dressed gang members took 36 seconds to steal nearly £2m worth of gems from a jeweller's; after spraying employees with tear gas, they escaped on bicycles. "When we go out, we dress nice, in suits," an incognito gang member once confessed to a reporter from The New Yorker magazine
In Dubai, the gang used black and white Audi limousines to drive across the polished floors of an upmarket shopping mall where they smashed the front window of a jewellery store. Stunned shoppers looked on as the balaclava-wearing raiders stormed inside, smashing open cabinets and escaping with £1.9m worth of gems. In one raid in St Tropez, gang members wore flowery summer shirts and used a speedboat to flee the scene of their crime.
The gang's roots in impoverished, war-torn Montenegro has lent its members a Robin Hood image of down-on-their-luck adventurers who only target the rich. In 2010, Interpol was so annoyed by The New Yorker 's piece, which it felt was sympathetic to the gang, that it felt obliged to issue an official complaint.
Interpol says that jewel hauls are usually melted down to separate the gems from the metal, making them easier to sell. Police estimate that the gang now has more than 150 members and has been operating since the late 1990s. Several have been caught, convicted and jailed over the past decade, but they are experts at organising escapes. They usually regroup and commit further robberies.
Audacious raids: Gang's biggest hits
2002: In May, Nebojsa Denic and an accomplice walked into Graff's jewellers on London's New Bond Street disguised in suits and wigs and armed with a Magnum pistol. Within three minutes, they escaped with jewellery worth £23m. A security guard gave chase and wrestled Denic to the ground. His capture led the police to up to 20 other robberies committed by the gang's 150 members since the late 1990s. In the same year, the gang sprang Dragan Mikic – believed to be the Panthers' ringleader – from a French jail while firing Kalashnikovs at the prison tower.
2007: Having grabbed £20m-worth of gems from a shop in the upmarket Tokyo district of Ginza in 2004, the gang struck again in 2007, when Panther Rifat Hadziahmetovic and an accomplice escaped with jewels worth £2m. Both were later arrested for separate robberies. In 2011, Hadziahmetovic, from Montenegro, was jailed for 10 years for the 2007 raid.
2008: A French court found three Serbian members of the Pink Panthers guilty of robberies in Biarritz, Cannes, Courchevel and Saint-Tropez. The gang members behind the 2005 heist in Biarritz wore flowery shirts during the raid, and escaped on a speed boat. In another robbery that year, Panthersdressed as women to raid a Paris jewellers and escape with £60m. Such is their attention to detail, their crimes have been dubbed "artistry".
2013: Milan Poparic became the third member of the Pink Panther group to be sprung from jail since May.
Join our new commenting forum
Join thought-provoking conversations, follow other Independent readers and see their replies