Poland draws EU anger with new controls on media organisations and references to Nazi Germany
Justice Minister breaks unwritten taboo on Nazi references in European politics by referring to Germany's occupation of Poland
Leo Cendrowicz
Brussels
Sunday 10 January 2016 21:25 Comments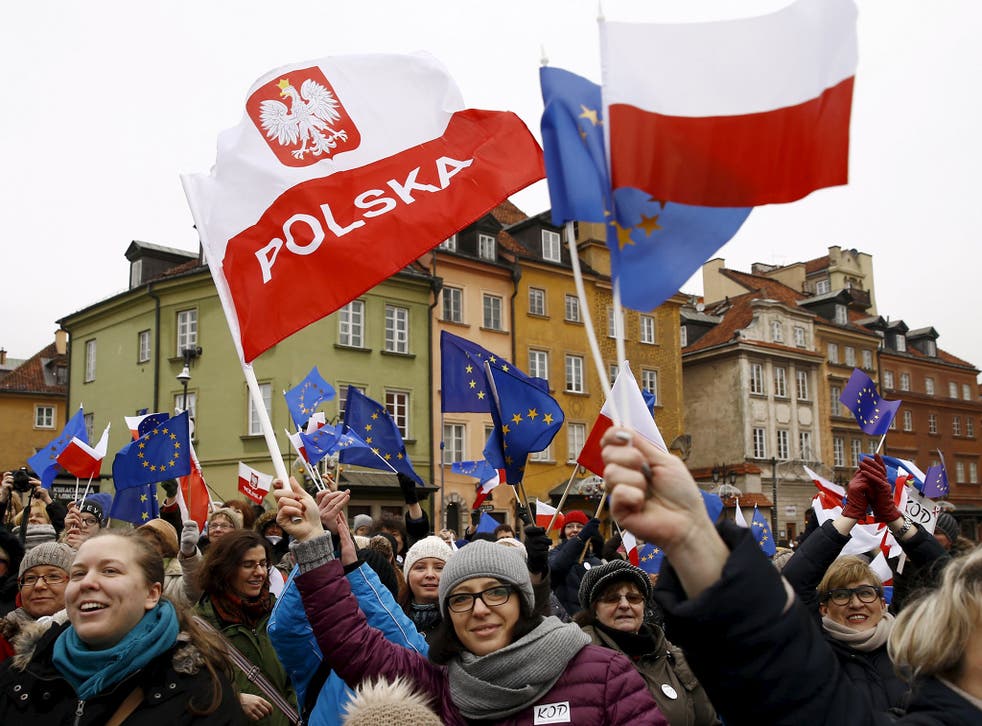 Poland's relationship with the European Union is heading to a post-Cold War low after the country's new Justice Minister likened the German government to the Nazis and poured scorn on critics of Warsaw's curbs on media independence.
Zbigniew Ziobro broke the unwritten taboo on Nazi references in European politics by referring to Germany's occupation of Poland during the Second World War.
His comments came after the EU's media commissioner, Günther Oettinger, himself a German, warned that Poland could face sanctions over a new law imposing government control over Polish public broadcasters and the state-owned news agency.
"Such words, said by a German politician, cause the worst of connotations among Poles," Mr Ziobro wrote to Mr Oettinger. "Also in me. I'm a grandson of a Polish officer, who during the Second World War fought in the underground National Army," he said, referring to the Polish resistance movement.
On Wednesday the commission will debate Poland's new laws curtailing both media independence and court impartiality. The meeting could mark the first step in a process that strips Poland of EU voting rights, if the laws are seen as undermining the democratic and constitutional commitments to which Warsaw agreed when it joined the EU in 2004.
Tensions have risen between Poland and much of the EU establishment since the conservative Law and Justice party (PiS) won elections in October. The European Parliament president Martin Schulz, who is also German, has described the reforms as "Putin-style" politics, and promised a debate this month. Poland's Foreign Minister, Witold Waszczykowski, responded by summoning the German ambassador for a meeting.
Reporters Without Borders (RSF), the European Broadcasting Union (EBU) and the Association of European Journalists (AEJ) have all criticised the rules, which allow the government to hire and fire managers in Poland's public TV, radio and press agency. The Strasbourg-based Council of Europe says the new law could "undermine the integrity and independence of public service media".
A US State Department spokesman said: "We are concerned: we care deeply about the character, the quality of Poland's democracy."
Officials in Brussels noted that Poland appeared to be borrowing a template from Hungary's authoritarian leader Viktor Orban on dismantling democratic checks and balances.
Tellingly, Mr Orban has said he would veto any EU measures. "Never will Hungary support any sanction against Poland," he said last week.
Register for free to continue reading
Registration is a free and easy way to support our truly independent journalism
By registering, you will also enjoy limited access to Premium articles, exclusive newsletters, commenting, and virtual events with our leading journalists
Already have an account? sign in
Join our new commenting forum
Join thought-provoking conversations, follow other Independent readers and see their replies