Poland says it cannot accept migrants under EU quotas, following attacks in Paris
Konrad Szymanski, Poland's incoming European affairs minister, said his government did not agree with Poland's commitment to accept its share of an EU-wide relocation of migrants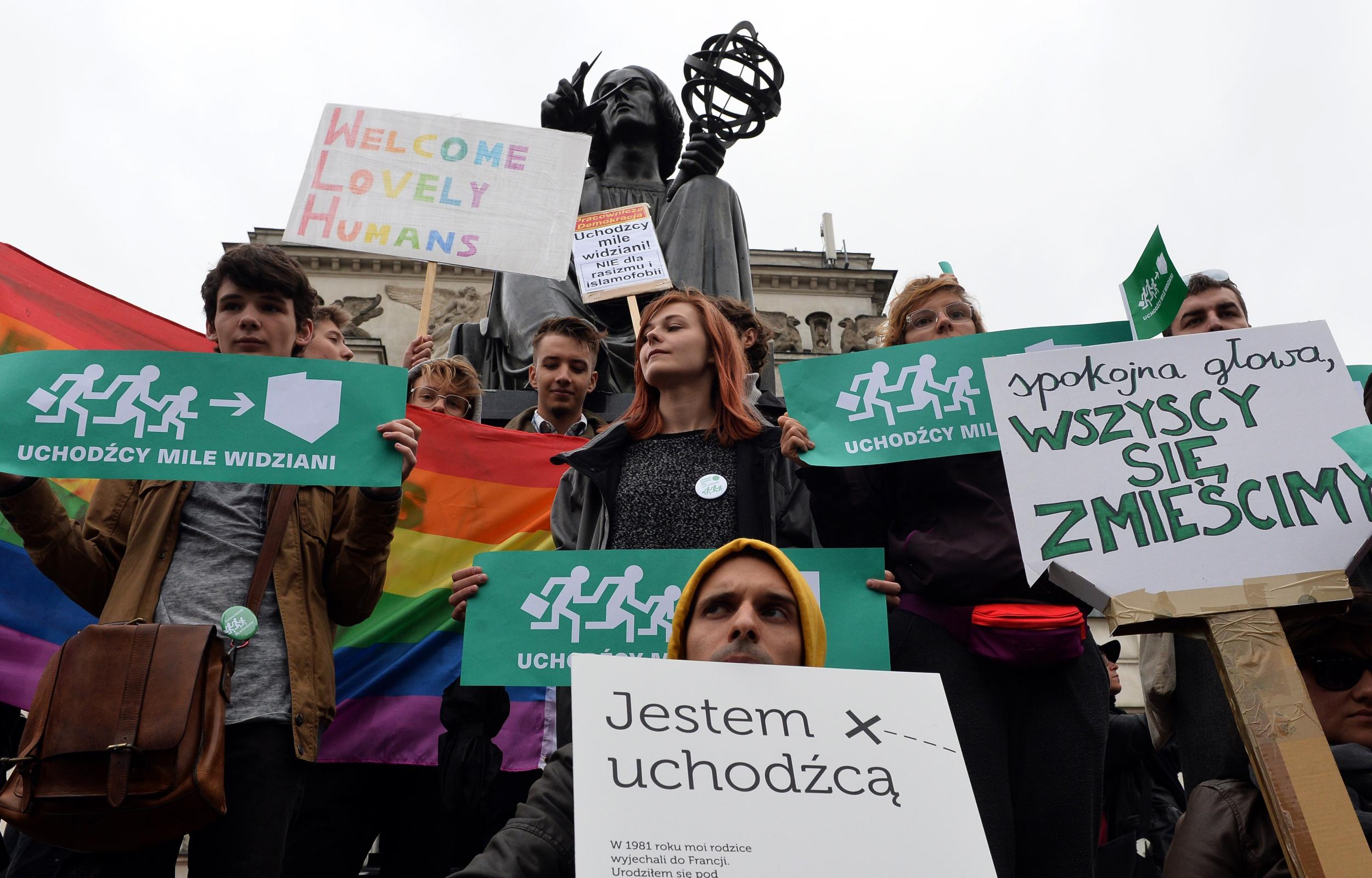 Poland has signalled it will retreat on an EU-wide quota commitment to relocate migrants across the continent, following Friday night's attacks in Paris, which killed at least 127 people.
Konrad Szymanski, Poland's incoming European affairs minister, said his government did not agree with Poland's commitment to accept its share of an EU-wide relocation of migrants. In a commentary published on the right-leaning news portal wPolityce.pl, Mr Szymanski added: "In the face of the tragic acts in Paris, we do not see the political possibilities to implement [this]."
The world mourns Paris attacks - in pictures
Show all 25
In a separate interview for RMF FM radio, Mr Szymanski added: "The [EU Council] decision is valid for all EU countries, but its implementation is very hard to imagine today…We have to wait for the EU Court of Justice, for Brussels's reaction."
In September Poland's outgoing centre-right government backed a European plan to share out 120,000 refugees across the 28-nation bloc. Under the plan, the Poland was to take in 4,500 refugees.
Mr Szymanski's, will take up his position on Monday as part of a government formed by October's election winner, the conservative and eurosceptic Law and Justice (PiS) party. The migrant crisis in Europe was a key issue in the Polish election campaign with PiS strongly critical of the government's decision to accept refugees.
Additional reporting by Reuters
Join our commenting forum
Join thought-provoking conversations, follow other Independent readers and see their replies