Polar bear kills man camping on remote Norwegian island
Last death from animal in Svalbard occurred in 2011
Rory Sullivan
Friday 28 August 2020 14:46 Comments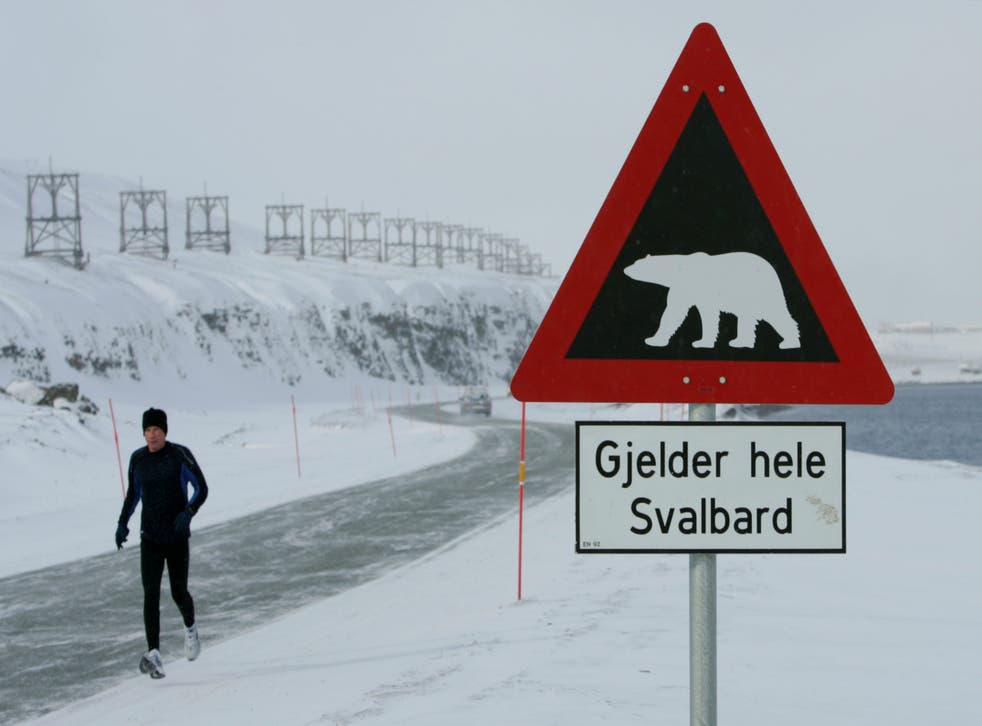 A man has been killed by a polar bear while camping in Norway's remote Svalbard Islands, the first fatal attack to have occurred there since 2011.
The incident happened at a camping spot early on Friday morning, according to local authorities.
Following the attack, a foreign national, whose identity has not been made known, was taken to hospital in the town of Longyearbyen, where he was pronounced dead.
Although no one else suffered any injuries, six people were hospitalised for shock.
In a statement, Soelvi Elvedahl, Svalbard's deputy governor, said the polar bear was shot at the campsite and later died nearby in an airport car park.
The deputy governor said: "This is also a strong reminder that we are in polar bear country and must take the precautions to secure ourselves."
"Polar bears can be found all over Svalbard and be encountered anywhere throughout the year," Elvedahl added.
The Svalbard Islands, situated 500 miles north of the Norwegian mainland, have 2,939 residents and 975 polar bears, according to Norway's statistics office and the Norwegian Polar Institute.
Outside of the islands' settlements, authorities recommend that people carry guns to protect themselves against the animals.
Norwegian broadcaster NRK said the deceased man was the fifth person to have been killed by the animals since 1971.
The last person to have died in Svalbard in a polar bear attack was Horatio Chapple, a 17-year-old British tourist who was on an expedition there with other students.
In 2015, a Czech tourist suffered minor injuries during another incident north of Longyearbyen.
The animals' territory has been shrinking with the melting of the Arctic ice sheet, while tourism and scientific research on the islands have been increasing.
Agencies have contributed to this report
Register for free to continue reading
Registration is a free and easy way to support our truly independent journalism
By registering, you will also enjoy limited access to Premium articles, exclusive newsletters, commenting, and virtual events with our leading journalists
Already have an account? sign in
Join our new commenting forum
Join thought-provoking conversations, follow other Independent readers and see their replies