Police say 13-year-old girl made up 'refugee sex attack' at swimming pool in Austria
The alleged sexual assault sparked a temporary ban on asylum seekers at the pool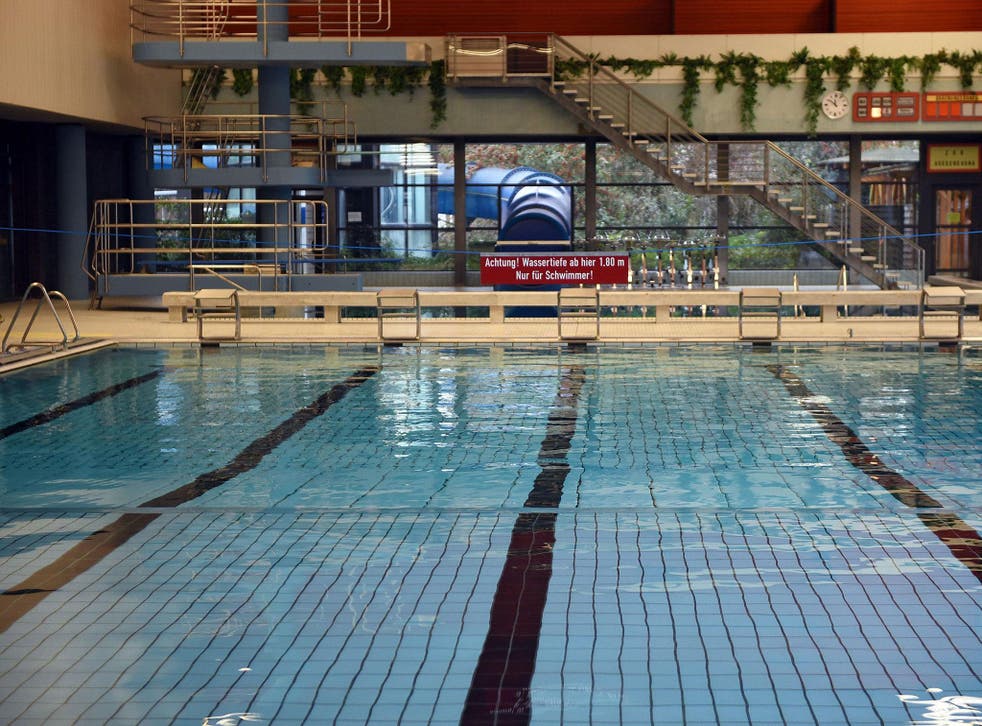 A reported sex attack at an Austrian swimming pool that sparked a ban on refugees was made up by a 13-year-old girl, police have said.
The teenager reported the alleged assault at a leisure centre in Mistelbach, Lower Austria, last month claiming she had been forced to perform oral sex in the women's changing room.
Following descriptions of the suspect as a "dark-skinned" foreign man, managers held an emergency meeting and temporarily suspended access to the pool for asylum seekers.
A sign was photographed outside the pool reading "today no entry for refugees", while extra security was deployed.
Police issued appeals for information with an identikit image of the suspect but have now stopped the investigation after the girl said she had invented the incident in interviews.
Refugee crisis - in pictures

Show all 27
Markus Haindl, a spokesperson for Lower Austria Police, told The Independent: "The attack was made up by the victim."
An Iraqi asylum seeker was jailed for a minimum of six years last month after raping a 10-year-old boy at a swimming pool in Vienna.
His attack in December sparked a backlash against migrants in the country, which has since seen support for anti-immigration groups rise and implemented a controversial cap on refugee numbers.
Reports of sexual harassment and attacks by asylum seekers at swimming pools have generated controversy across Europe, sparking a ban on male migrants at one pool in Germany and "vigilante" patrols in Sweden.
Police statistics in Germany showed that sex offences make up a tiny proportion of crimes committed by refugees and migrants in the country, which are mostly related to transport and documents.

Register for free to continue reading
Registration is a free and easy way to support our truly independent journalism
By registering, you will also enjoy limited access to Premium articles, exclusive newsletters, commenting, and virtual events with our leading journalists
Already have an account? sign in