Polish women are trolling anti-abortion Prime Minister Beata Szydlo with updates on their periods
'Dear Madame Prime Minister, today I felt a prickling in my left ovary. I think I am undergoing ovulation'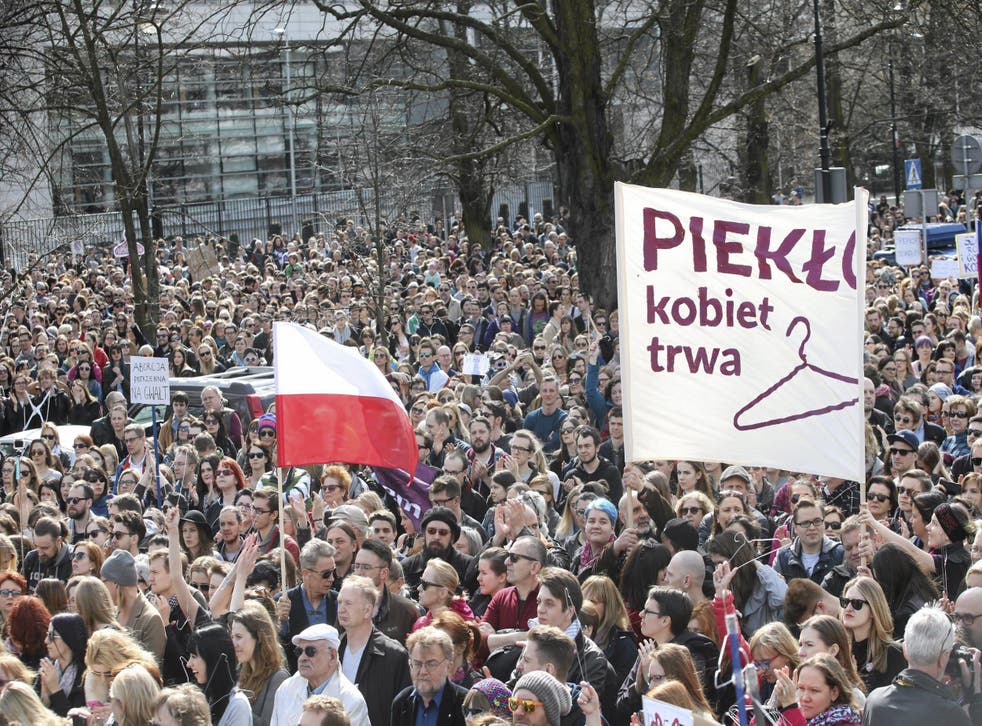 Polish women are trolling their Prime Minister Beata Szydlo with updates on their menstrual cycle, after the politician came out in support of a full ban on abortion.
The EU member state country currently has some of the strictest abortion laws, with terminations allowed in cases of rape or incest, or if a child would have been born with severe health issues.
But last week it was revealed the country is considering a complete ban, which Prime Minister Szydlo openly supported, leading to mass protests outside the main Polish government building in Warsaw.
And now women in Poland, taking inspiration from campaigners in the US, have started trolling Ms Szydlo online, using the hashtag #TrudnyOkres [tough period], by updating the Prime Minister with information about their periods, Quartz reports.
A dedicated Facebook page has been set up with information about how to call, email, or contact the Prime Minister on social media. "The Polish government want to control our uterus, ovaries and pregnancies. Isn't it nice that they care so much?" it says.
The countries with anti-women laws

Show all 5
"As the American ladies did in Indiana, let's besiege our Prime Minister with information, questions or doubts regarding our monthly cycle, periods, ovulations, vaginal secretions. Let's give her full insight on what's going on with us, make her focus on us. Maybe she will remind herself that she is a woman too."
One woman wrote: "Dear Madame Prime Minister, today I felt a prickling in my left ovary. I think I am undergoing ovulation," while another explained that she was expecting her period as "at the moment, my boobs are aching, my legs and lower abdomen are swollen, and I have already eaten my chocolate Easter egg, as well as half of my husband's," Quartz reported.
The novel form of protest began when women in Indiana began calling the office of state governor Mike Pence to relay similar information, after he approved one of the country's strictest abortion bills.
Join our new commenting forum
Join thought-provoking conversations, follow other Independent readers and see their replies