Pope Benedict XVI might be off – but his conservative allies are still there
Of the 120 electors who get to vote 67 of them have been appointed by Benedict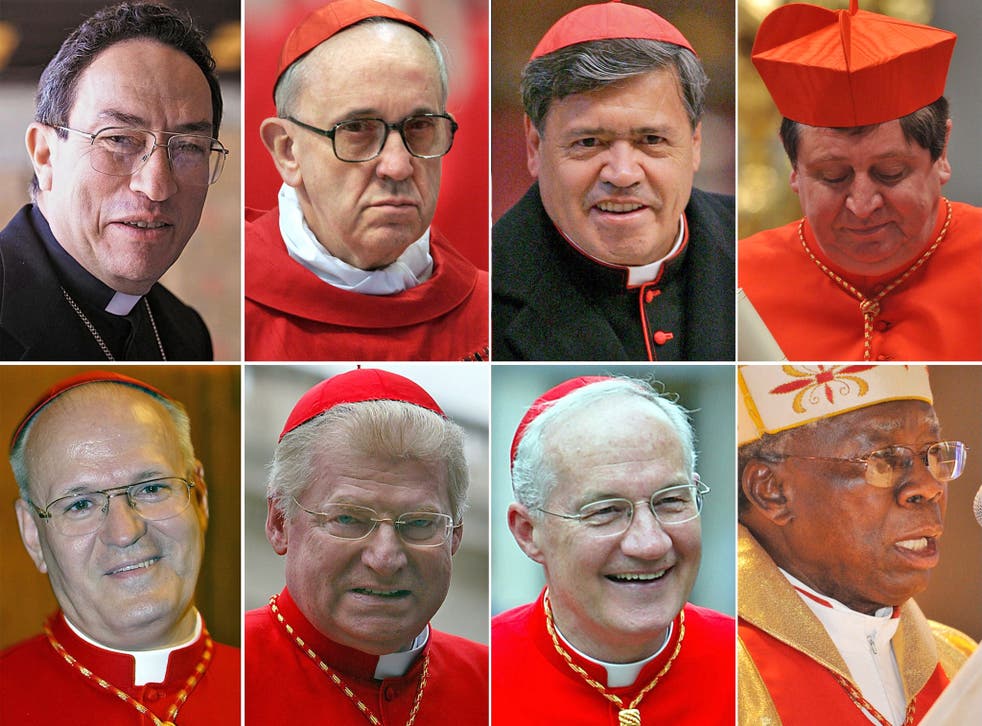 As speculation mounts over who will be the new leader of the world's 1.2billion Catholics, Pope Benedict XVI has stressed that he will play no part in the appointment of his successor.
But in reality he doesn't need to whisper in the ears of fellow Cardinals to ensure a replacement that he might approve of. Over the past seven years, the German-born pontiff has packed the body charged with electing his replacement with like-minded social conservatives who espouse Benedict's religious orthodoxy and are equally suspicious of their liberal counterparts who say the Catholic Church desperately needs radical reform.
Of the 120 cardinal electors who will get to cast their vote under the frescos of the Sistine Chapel next month, Benedict has named 67 of them. The other 53 were named by his predecessor. Only Cardinals under the age of 80 are allowed to vote for a new pontiff at the papal conclave and, because Cardinals tend to be elderly when they reach such a high position, there is an inevitably high turn-over in the elective body. So although Ben-edict's reign was just a quarter of the length of John Paul II's, he has significantly more allies than his predecessor.
The Catholic Church is heading into uncharted waters. The College of Cardinals hasn't had to elect a Pope while another was still alive in more than 600 years and, though Benedict has insisted he will remain above politics, many commentators have suggested the electors will inevitably feel pressured to vote for a pontiff that Benedict would approve of.
As John Allen, a seasoned Vatican analyst, wrote in yesterday's National Catholic Reporter: "At least some cardinals may feel special pressure not to do anything that would be perceived as a repudiation of Benedict's papacy, or that they suspect would cause him consternation."
Benedict's Cardinal appointments have not been without controversy. A number of American media outlets – including Catholic ones – have reacted with outrage that Los Angeles Cardinal Roger Mahoney, who was removed from public duties last week over allegations that he helped cover up sexual abuse charges against a priest, will be one of those who gets to vote for Benedict's successor.
During his tenure, Benedict was criticised for regularly promoting fellow conservatives to Cardinal with a distinctly pro-European bias, despite the vast majority of the globe's Catho-lics living in the developing world.
Outside of Europe, Benedict has favoured fellow conservatives with strong track records of speaking out against traditionalist red lines such as homosexuality, contraception, abortion and secularisation. New York's ultra-conservative Archbishop Timothy Dolan's star, for example, has risen considerably under Benedict because he is so eloquent at attacking the Obama administration on such traditionalist issues.
In an attempt to stave off these criticism that he was too Euro-centric, late last year Benedict appointed five developing world cardinals from India, Nigeria, the Philippines, Lebanon and Colombia. But the new appointments – such as Archbishop Luis Antonio Tagle of Manila and Archbishop John Olorunfemi Onaiyekan of Abuja – are renowned for their hard line opposition to key developing world issues like contraception and gay rights.
Register for free to continue reading
Registration is a free and easy way to support our truly independent journalism
By registering, you will also enjoy limited access to Premium articles, exclusive newsletters, commenting, and virtual events with our leading journalists
Already have an account? sign in
Register for free to continue reading
Registration is a free and easy way to support our truly independent journalism
By registering, you will also enjoy limited access to Premium articles, exclusive newsletters, commenting, and virtual events with our leading journalists
Already have an account? sign in
Join our new commenting forum
Join thought-provoking conversations, follow other Independent readers and see their replies