Pope Francis apologises to clerical sex abuse victims and asks for forgiveness
Despite his popularity, there has been criticism of Francis for failing to take a high-profile stand against the global paedophilia scandal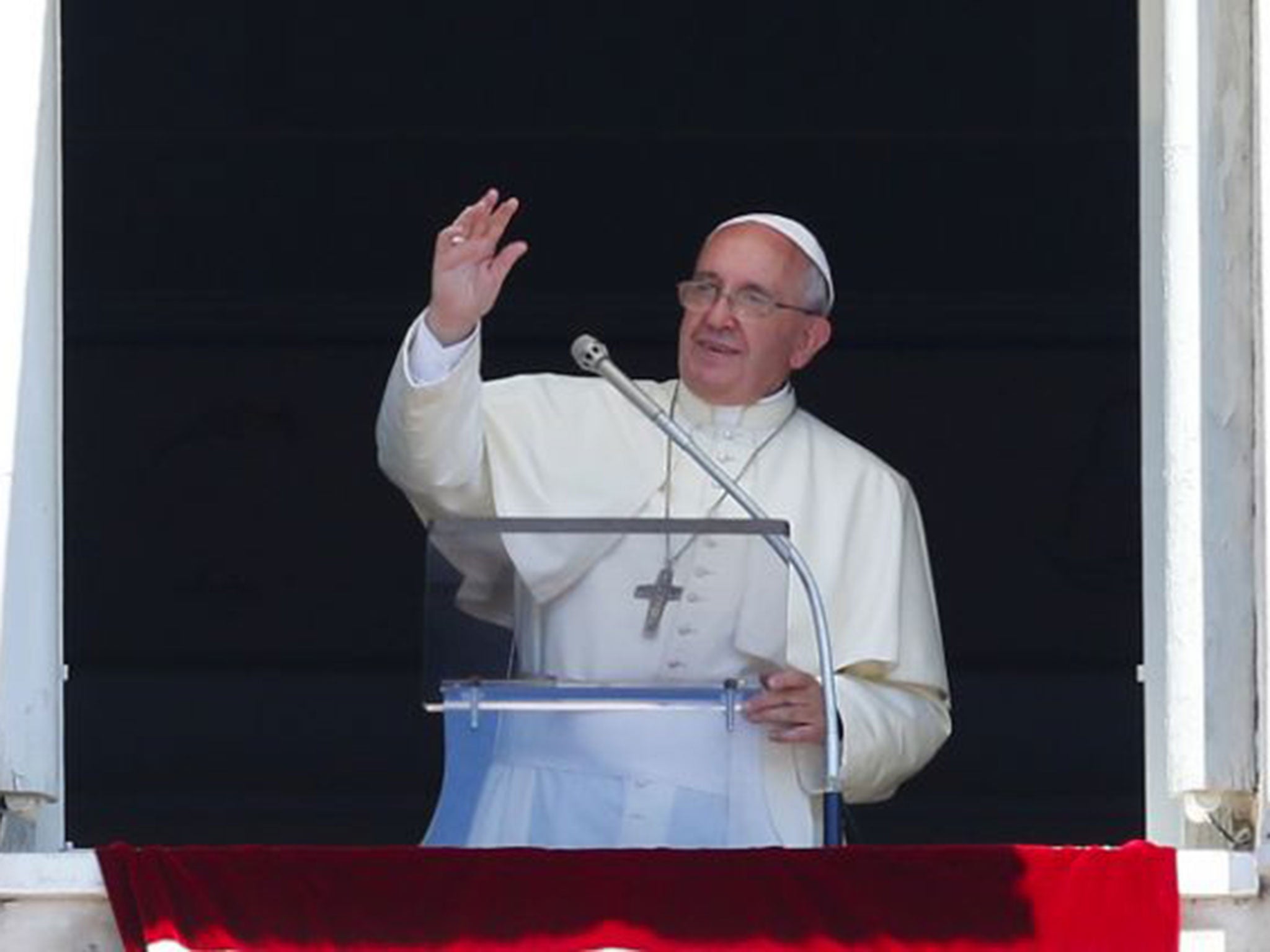 Pope Francis met victims of the clerical paedophilia scandal on Monday in an effort to help them – and answer critics who said he was failing to act decisively enough.
It was the first time the progressive Pope had met abuse survivors and the apology he gave the six – British, Irish and German – who were attacked by priests as children was designed to acknowledge the gravity of the Church's guilt and complicity.
"Before God and his people I express my sorrow for the sins and grave crimes of clerical sexual abuse committed against you. And I humbly ask forgiveness," he said at a private mass this morning at the Vatican. He also apologised for "the sins of omission on the part of Church leaders".
Despite his popularity, there has been criticism of Francis for failing to take a high-profile stand against the global paedophilia scandal. His predecessor, Benedict XVI, met with victims of sexual abuse by priests, in Washington in 2008. He then met with victims in Australia, Germany, Malta and the UK.
In February, a report by the UN Committee on the Rights of the Child published a report that condemned the Church's "code of silence" on paedophile priests. It said this silence was allowing known sex offenders to continue working with children. A second critical report, from the UN Committee Against Torture, appeared in May.
But while returning from his trip to the Holy Land that month, Francis said that not even bishops were exempt from probe, and announced that three were being investigated by church authorities on suspicion of child abuse.
At a special mass, in the small St Martha's church, near the Vatican boarding house where he lives, Pope Francis acknowledged the lasting effects of the abuse. "I know that these wounds are a source of deep and often unrelenting emotional and spiritual pain, and even despair," he said. "Many of those who have suffered in this way have also sought relief in the path of addiction. Some have even had to deal with the terrible tragedy of the death of a loved one by suicide." The Pope then held personal meetings lasting three hours with all six survivors.
One of the two Irish abuse victims to meet Francis, Marie Kane, 43, told RTE's News at One that the Pope was "very humble man, very warm" which made it "very easy to sit and to talk". She said: "It was important for me to explain from a survivor's point of view that it's important, the Church needs to change. It can't have certain cardinals in power... that covered up abuse and silenced victims. It's very hard to think you could go back into a Church that still has these people in power."
Ms Kane told The Irish Times that she asked Francis to remove Cardinal Sean Brady as Archbishop of Armagh and Primate of All Ireland due to his handling of a 1975 clerical child-abuse inquiry into the paedophile Father Brendan Smyth. Allegations were not reported to police and Smyth continued to abuse children before being jailed in 1994.
Join our commenting forum
Join thought-provoking conversations, follow other Independent readers and see their replies