Pope Francis to visit Armenian genocide memorial, but will not say 'genocide'
Vatican uses the term 'memorial of the massacres' in official briefing for visit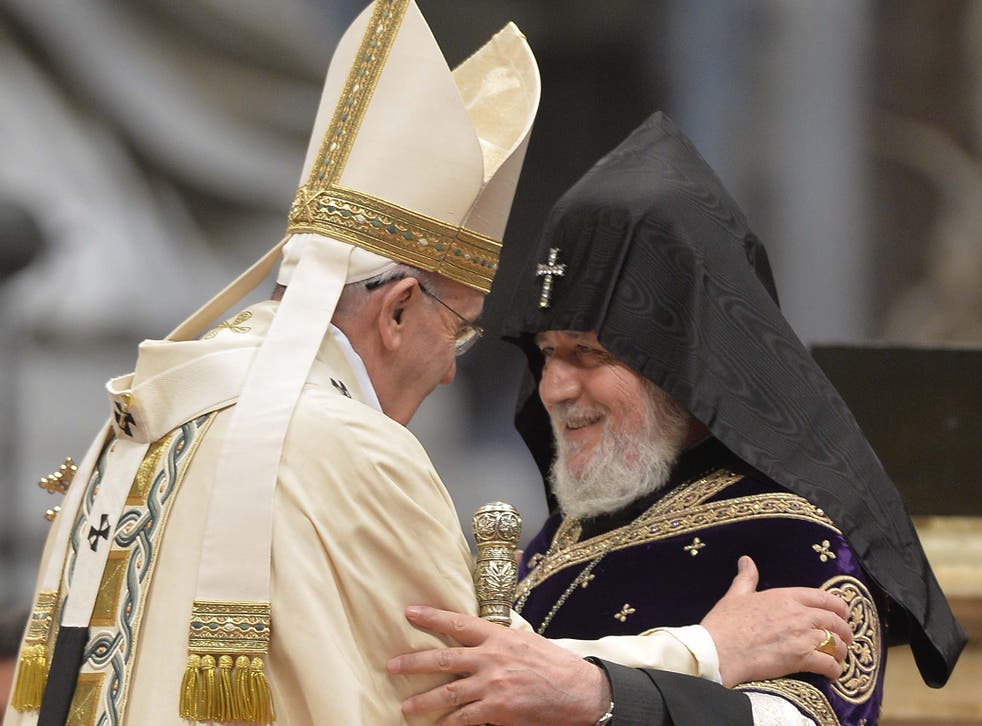 Pope Francis will visit Armenia's genocide memorial this weekend, but is expected to avoid using the word "genocide", in an effort to prevent an outcry from Turkey.
Last year the pope incurred Turkey's displeasure after he described the massacre of up to 1.5 million Armenians between 1915 and 1923 as the "first genocide of the 20th century."
Turkey responded by withdrawing its envoy to the Vatican for 10 months.
While the governments of 29 countries have officially recognised the Armenian genocide, Turkey and Azerbaijan are the only ones that deny it.
The pope's three-day visit includes prayers at the Tsitsernakaberd genocide memorial in the capital Yerevan, but official literature released by the Vatican described the site as the "memorial of the massacres".
Addressing journalists at a press briefing this week, the pope's spokesman Frederico Lombardi said: "Why is there an obsession to use the word 'genocide' and ask about it in all the questions?
World news in pictures

Show all 50
"We know what happened. None of us is denying that there were horrible massacres. We recognise this. We are going to the memorial precisely to remember this but we don't want this to become a trap of political and ideological discussions," he said.
He said the phrase "Medz Yeghern", which translates as "great catastrophe" or "great evil", was preferred to genocide.
Join our new commenting forum
Join thought-provoking conversations, follow other Independent readers and see their replies