Pope Francis opens a free launderette in Rome for homeless people
Showers, a barber shop and a medical centre will be added in the coming months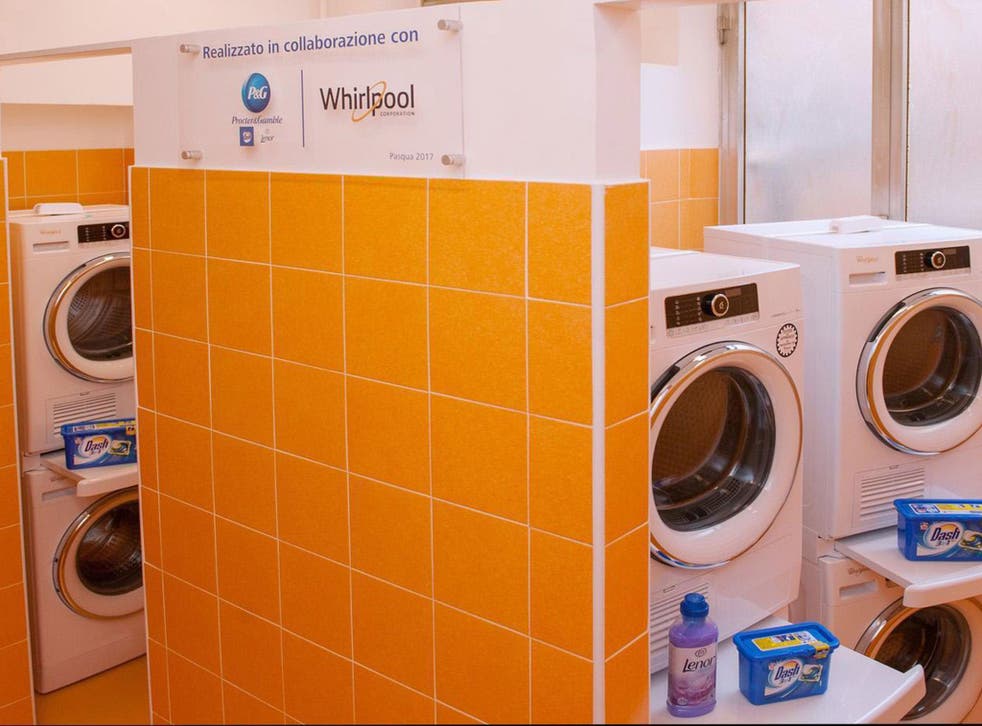 Pope Francis has opened a free launderette for homeless people in Rome.
Washing machines and detergent, tumble dryers and irons have been provided for the project which the Vatican said will "restore dignity" to people who are unable to pay for the service.
Showers, a barber shop and a medical centre will be added in the coming months. Free clothes will also be offered.
The pope's chaplain Konrad Krajewski revealed the Lavanderia di Papa Francesco - or Pope Francis Laundry - would open in an announcement on Monday.
The launderette is located in the central Roman neighbourhood of Trastevere in an old hospital now called the 'People of Peace Centre', and is administered by Community Sant'Egidio.
The group, which has been running a drop-in centre on the same site for the last 10 years, said they wanted to offer a free service to the "poorest people, particularly those with no fixed abode, who will wash, dry and iron their clothes and blankets".
The equipment was donated by Whirlpool and Procter and Gamble, which is already involved in a scheme to give free razors and shaving cream for a 'barber for the poor' facility near St Peter's Square in the Vatican City.
In January, the Vatican distributed sleeping bags to the homeless and official vehicles were left with their doors unlocked so homeless people could take turns sitting inside them to warm up.
Two years earlier, in 2015, the Vatican opened a hostel, showers, toilets and a barber shop for homeless people in Rome.
Pope Francis gives life advice: in pictures

Show all 10
Join our new commenting forum
Join thought-provoking conversations, follow other Independent readers and see their replies