Pope Francis calls for Lord's Prayer to be changed as it implies God 'induces temptation'
'It's Satan who leads us into temptation, that's his department'
Lydia Smith
Friday 08 December 2017 17:00 Comments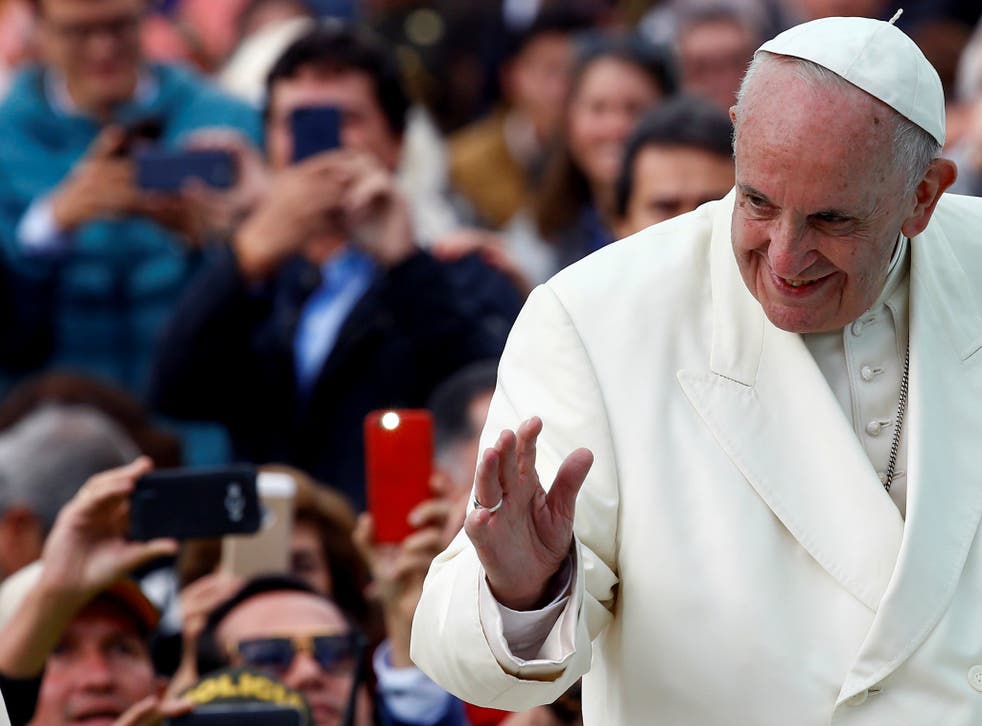 Pope Francis has called for a change to the wording of the Lord's Prayer, as the existing translation implies God "induces temptation".
The prayer, also known as Our Father, asks God to "lead us not into temptation".
Speaking to Italy's channel TV2000, the Pope said he believed the wording - used in English and Italian translations - should be altered to reflect that it is not God who leads humans to sin.
"It is not a good translation because it speaks of a God who induces temptation," he said.
He added: "I am the one who falls. It's not him pushing me into temptation to then see how I have fallen.
"A father doesn't do that, a father helps you to get up immediately.
"It's Satan who leads us into temptation, that's his department."
World news in pictures

Show all 50
The 80-year-old also highlighted that the Catholic Church in France had already adapted the prayer, and uses the phrase "do not let us fall into temptation" instead.
The Lord's Prayer, which is memorised by millions of Christians across the world, appears in the Bible.
The current wording of the prayer is a translation from the Latin vulgate, before which it was translated from ancient Greek.
The original text was written in Aramaic, the language historians believe was spoken by Jesus.
Register for free to continue reading
Registration is a free and easy way to support our truly independent journalism
By registering, you will also enjoy limited access to Premium articles, exclusive newsletters, commenting, and virtual events with our leading journalists
Already have an account? sign in
Join our new commenting forum
Join thought-provoking conversations, follow other Independent readers and see their replies