Pope Francis makes Catholic bishops who cover up for paedophile priests accountable for first time with new tribunal system
The new mechanism will enable the Vatican to punish high-level cover-ups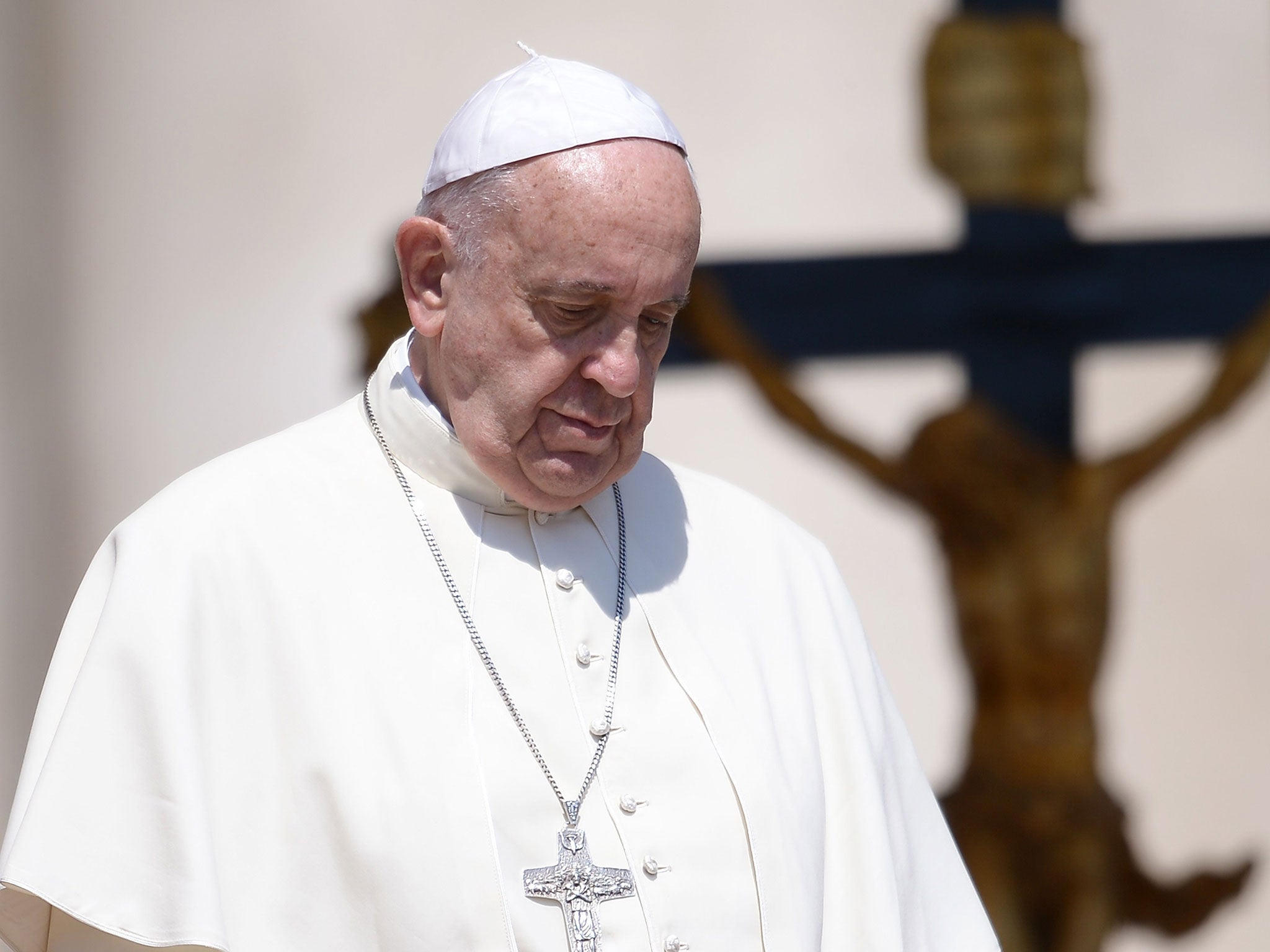 Pope Francis has taken a major step towards stamping out paedophilia in the Catholic Church, approving a new system of tribunals designed to make bishops accountable for the priests under them.
The new and unprecedented Vatican legal mechanism will hear the cases against bishops accused of covering up paedophile priests who abuse children on their watch.
The Church has previously faced criticism for failing to hold those in higher positions accountable for what goes on in their bishoprics.
The Vatican said Pope Francis was presented with the tribunal proposals by Cardinal Sean O'Malley, who he appointed as head of a new sex abuse advisory commission in December 2013.
Pope Francis gives life advice: in pictures
Show all 10
Francis and his cardinal advisers approved the plans and allocated funding for full-time personnel to staff the new office.
The Vatican spokesman, Rev Federico Lombardi, said this means there is now a specific process by which the Vatican can deal with bishops who are negligent in handling cases of abuse in their territories.
Canon law already does provide sanctions for bishops who are negligent in their duties, but the Vatican has never been known to mete out punishment for a bishop who covered up for an abuser.
Previously, the closest Francis had come was in April, when he accepted the resignation of a US bishop found to have failed to report a suspected child abuser. But campaign groups were critical at the time, saying this did not carry the same weight as a forced dismissal.
A special new judicial section will be created inside the Congregation for the Doctrine of the Faith "to judge bishops with regard to crimes of the abuse of office when connected to the abuse of minors," a Vatican statement said.
Speaking to reporters, Lombardi said now, with these proposals, "the process is defined".
Join our commenting forum
Join thought-provoking conversations, follow other Independent readers and see their replies