Pope Francis admits he saw a psychoanalyst 'to clarify a few things'
'She helped me a lot,' Francis says of Jewish therapist
Andrew Griffin
Friday 01 September 2017 12:49 Comments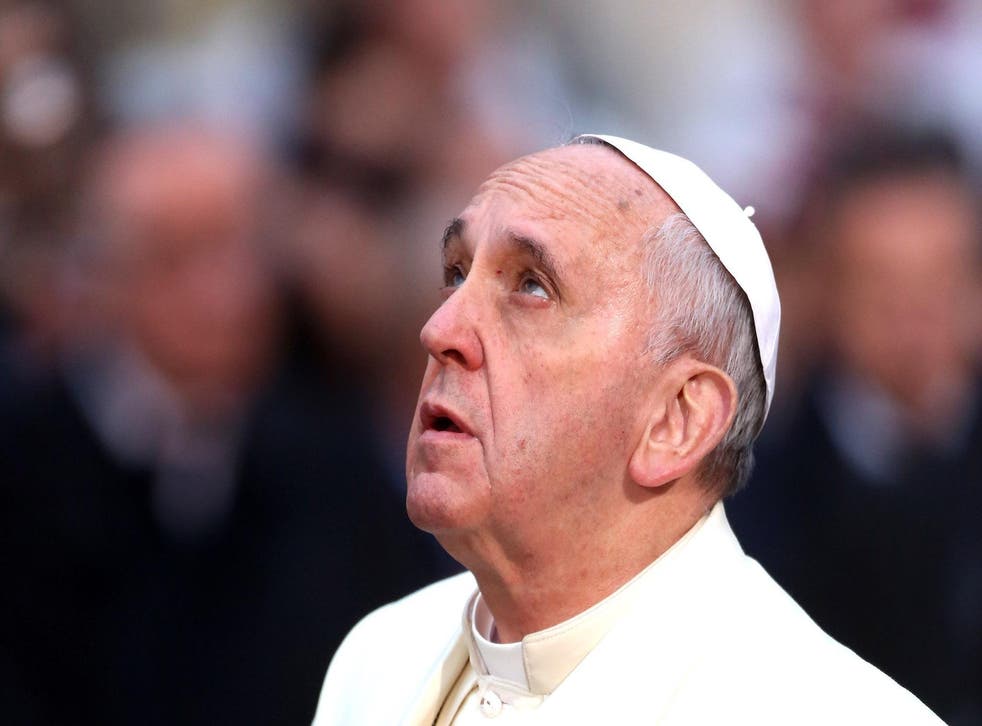 Pope Francis visited a psychoanalyst to "clarify some things", he has said.
He admitted the weekly sessions with a Jewish therapist as part of discussions he had with a French sociologist who is writing a book about him.
The Pope said he'd visited her when he was 42, and the sessions spanned a six-month period. He didn't say what he wanted to explore, but they came while he was working as a senior Jesuit official in Argentina, when it was under military rule.
Pope Francis gives life advice: in pictures

Show all 10
La Stampa, an Italian daily, quoting some of the conversations, said Francis went to the analyst's home.
Francis was quoted as saying: "One day, when she was about to die, she called me. Not to receive the sacraments, since she was Jewish, but for a spiritual dialogue."
He added: "She was a good person. For six months she helped me a lot."
At the time, Francis – or Fr Jorge Mario Bergoglio as he was then – was the head of the Jesuit order in his native Argentina, which was ruled by a military dictatorship.
He is believed to be the first Pope in history to have visited a psychoanalyst – or at least to have admitted to it.
The Vatican has long had an attitude of distrust towards psychoanalysis and therapy. But it has recently shown more of an interest in the technique, and says that psychologists can be a useful way of looking at the psychological health of potential priests.
The 80-year-old Pope also speaks of his state of mind now.
"I feel free. Sure, I'm in a cage here at the Vatican, but not spiritually. Nothing makes me afraid."
What bothers him, he said, are people with straitjacket points of view.
He singled out "rigid priests who are afraid to communicate. It's a form of fundamentalism. Whenever I run into a rigid person, especially if young, I tell myself that he's sick."
But Francis concludes that "in reality, they are persons looking for security".
In past remarks, the pontiff has indicated he struggled with how to use authority in his first roles of leadership as a Jesuit.
Additional reporting by agencies
Register for free to continue reading
Registration is a free and easy way to support our truly independent journalism
By registering, you will also enjoy limited access to Premium articles, exclusive newsletters, commenting, and virtual events with our leading journalists
Already have an account? sign in
Join our new commenting forum
Join thought-provoking conversations, follow other Independent readers and see their replies