Pope Francis to meet with clergy sex abuse victims
US victims' group dismisses meeting as 'utterly meaningless' and 'another public relations coup'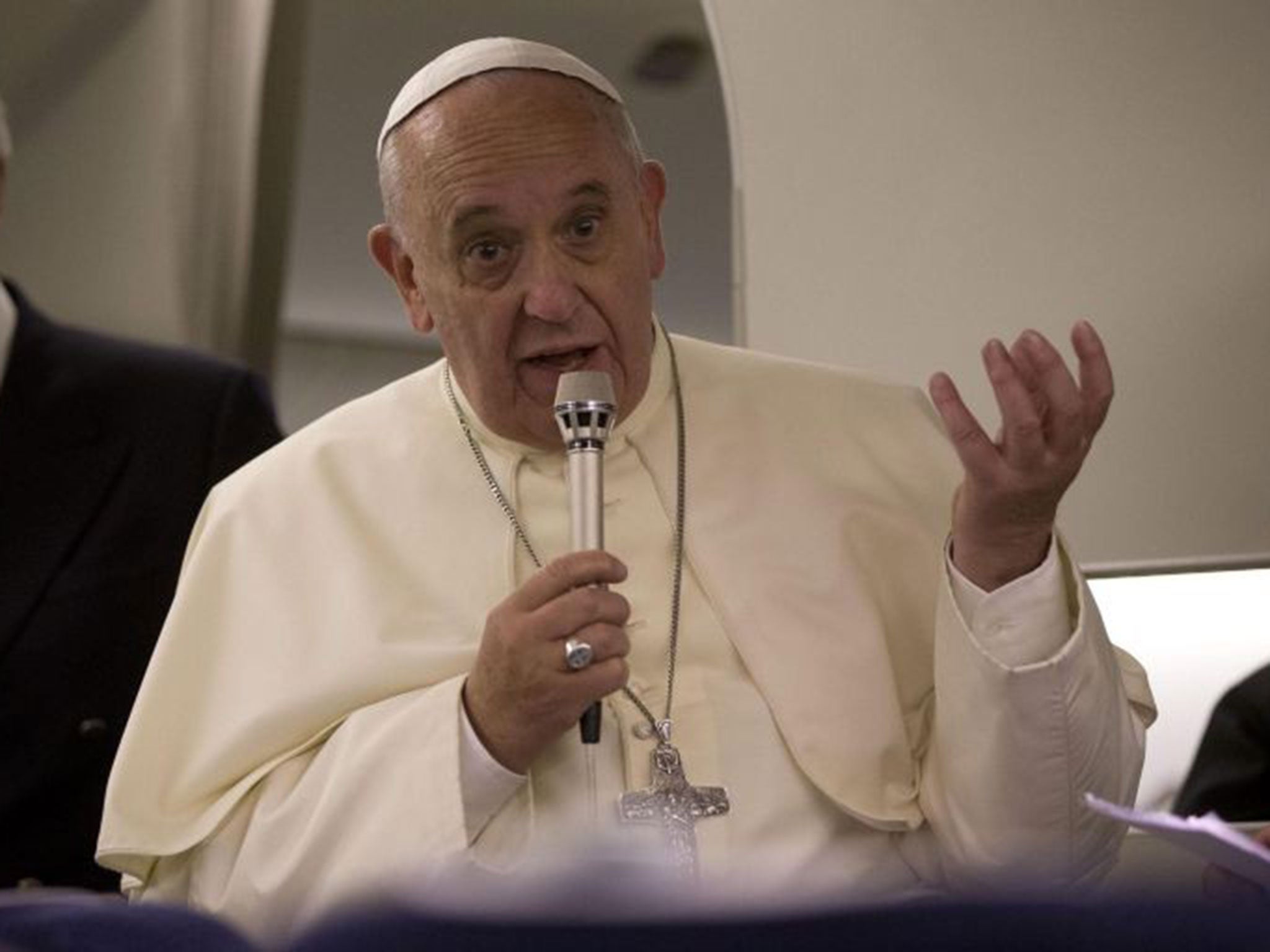 Pope Francis has declared a "zero tolerance" policy for members of the clergy who abuse children, ahead of a meeting with victims next month – a move that has been branded "meaningless" by the head of a victim support group.
During a press conference on Monday, the pontiff also revealed that three bishops are currently being investigated by the Vatican for allegations in connection with abuse, but it is uncertain whether the men were accused of committing abuse or of having covered it up.
"On this issue we must go forward, forward. Zero tolerance," Francis told reporters, calling abuse of children an "ugly" crime that betrays God, adding "there are no privileges" for priests.
The Pope said the meeting and a Mass will take place at his residence, the Vatican hotel, but organiser Boston Cardinal Sean O'Malley said the date and details have not been finalised.
Pope Francis - the first year: From white smoke to selfies, a look back at 12 months in pictures
Show all 40
The Holy See, who has sought to present himself as being concerned by human suffering, has previously been criticised for not extending his solidarity to people abused by Catholic priests.
David Clohessy, executive director of the main U.S. victims' group, Survivors Network of Those Abused by Priests (SNAP) said the Pope has failed to make changes to how sex abuse by Catholic clergy is dealt with in the way he has done with church governance and finance.
"The simple truth is this is another gesture, another public relations coup, another nice bit of symbolism that will leave no child better off and bring no real reform to a continuing, scandal-ridden church hierarchy," he said.
Clohessy said the meeting "is just utterly, utterly meaningless."
But a US attorney who represents clergy abuse victims said he hoped the meeting would be "substantive and meaningful" rather than for cosmetic purposes.
Boston attorney Mitchell Garabedian said "meeting directly with victims is the most powerful tool that the pope can use in understanding the ugliness and horror of clergy sexual abuse and why it must be stopped or prevented."
He added that there should be more than one such meeting.
As a part of the press conference held during the Pope's return flight from his controversial trip to Jerusalem, he said he would visit Sri Lanka and the Philippines in January 2015.
The Pope also suggested that he may retire if he no longer has the strength to carry out his duties, similarly to the emeritus Pope Benedict XVI.
Additional reporting by PA
Join our commenting forum
Join thought-provoking conversations, follow other Independent readers and see their replies