Pope Francis makes return to Sunday blessing as Italy eases lockdown
Pope Francis addressed around two hundred people in St Peter's Square from the window of the Apostolic Palace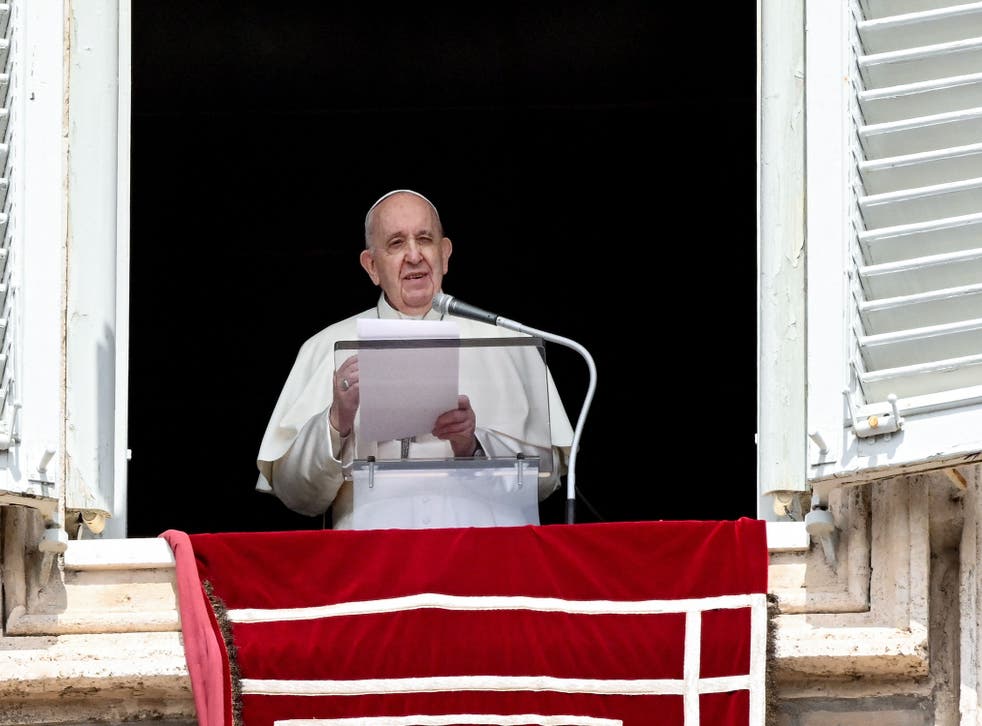 Pope Francis delivered his traditional Sunday noon blessing in St Peter's Square in person for the first time after weeks of lockdown measures.
Francis recited the Regina Caeli prayer at the window of the Apostolic Palace in Rome in front of around 200 people, including a group of nuns wearing face masks.
In recent weeks, the Pope has broadcasted his Sunday noon remarks via TV, radio and the internet from a lectern inside the palace.
He said that he has missed being able to speak to people directly.
"Thank God, we can gather in this square again. I have to say, I miss the square," Francis said.
"Thank God and thank you for your presence."
Italy's lockdown measures have not yet come to an end and include a ban on public gatherings. But prime minister Mario Draghi has announced a loosening of measures from 26 April.
Outdoor dining at cafés and restaurants in regions where the Covid-19 outbreak has been showing signs of improvement is set to reopen. A 10pm curfew will remain in place.
Lazio, the region containing Rome, has been designated an orange zone by the Italian government, meaning that it is medium-risk and not subject to restrictions as tight as those in Italy's red zones.
Currently, around 15,000 new Covid-19 cases are being reported across the country each day.
Join our new commenting forum
Join thought-provoking conversations, follow other Independent readers and see their replies