The pope calls paedophile priests 'children of God'
Francis pondered offering 'Christian love' to those who had destroyed children's lives and Catholic church's reputation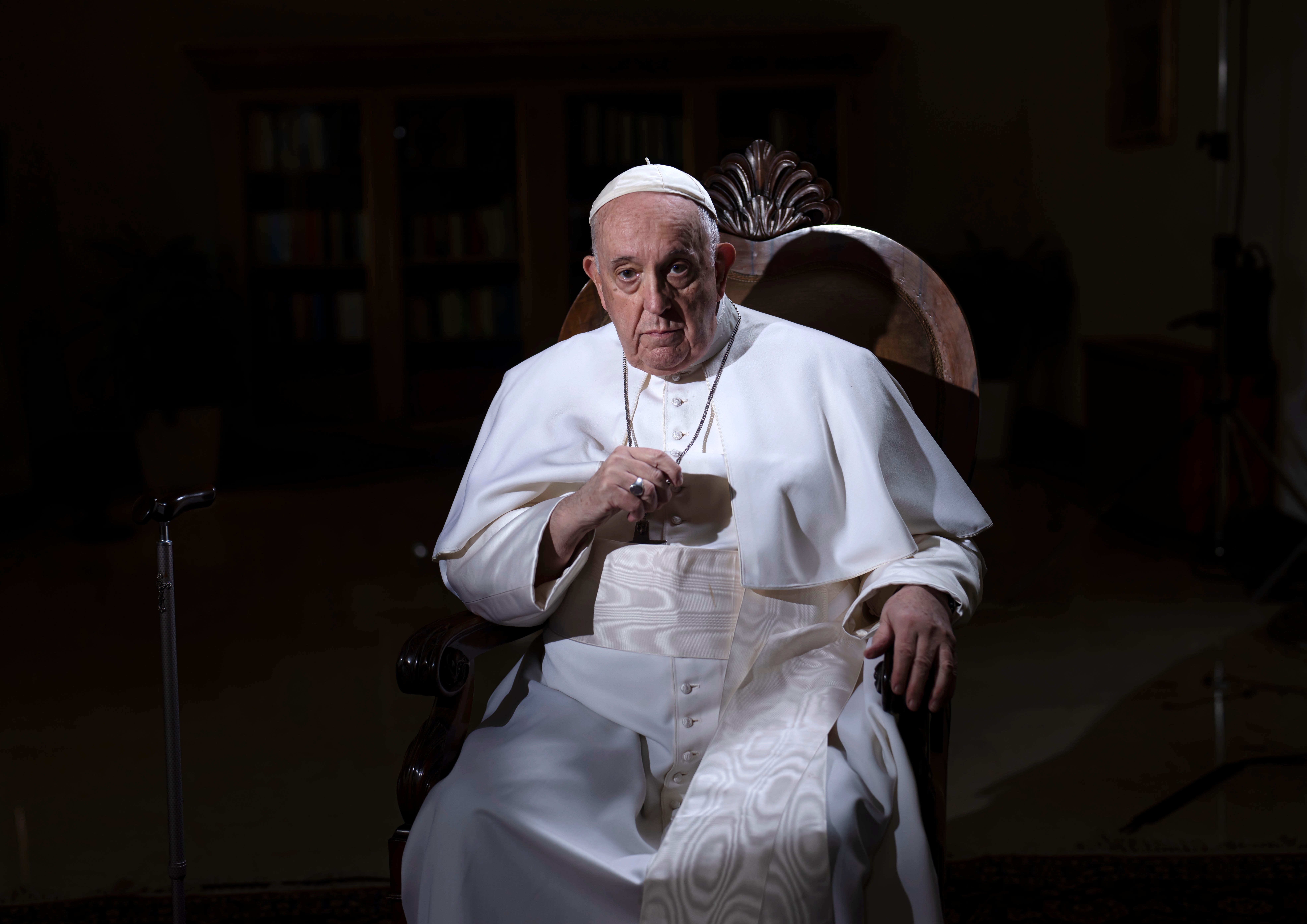 The pope has said sexually abusive priests are "children of God" who must be loved as well as "enemies" who should also be punished.
Speaking at a meeting with Jesuits, Francis pondered the possibility of offering "Christian love" to Paedophile priests who had destroyed children's lives and the Catholic church's reputation.
"It's not at all easy," the Pope said. "How can we get close, how can we speak to abusers for whom we feel disgust? Yes, they too are children of God, but how can we love them? It's a very tough question."
He continued, "The abuser must be condemned, indeed, but as a brother. Condemning him is to be understood as an act of charity," adding that it was like "loving the enemy".
During the private meeting with 32 Jesuits on 29 April in Budapest, Hungary, as reported on Tuesday by the Italian Jesuit publication La Civilta Cattolica, Francis was responding to a question from an unnamed Jesuit priest, who asked, "I would like to offer the compassion and love that the Gospel asks for everyone, even the enemy. But how is this possible?"
Francis said, "Even talking to the abuser involves revulsion; it's not easy. But they are God's children too."
He added: "They need a punishment but also pastoral care. How do you do that? No, it's not easy."
Despite tightening the rules, Francis has been faced with fresh scandals relating to sexual abuse in the priesthood throughout his 10-year papacy.
He introduced a commission on abuse prevention, one of his flagship initiatives - but it has been rocked by resignations over church officials' lack of acknowledgment of the scale of the crisis.
As recently as Friday, the Pope sought to encourage his embattled child protection advisory board, following weeks of turmoil sparked by the latest resignation of a founding member and fresh questions about its direction.
Francis urged his Pontifical Commission for the Protection of Minors to pursue a "spirituality of reparation" with abuse survivors and build a culture of safeguarding to prevent priests from raping and molesting children.
Francis announced the creation of the commission in 2013 to provide best-practices advice on combatting abuse in the church. The commission has gone through several iterations in the decade since, most significantly with resignations of members frustrated by the resistance of the Vatican bureaucracy to its recommendations and exasperated about the commission's unclear mandate and model.
The latest departure was the Rev. Hans Zollner, a German Jesuit who runs a child protection institute at the Pontifical Gregorian University in Rome. In a blistering statement March 29 announcing his resignation, Zollner identified a series of internal problems in the commission that he said made it impossible for him to remain.
He cited a lack of financial accountability, lack of transparency about decision-making and lack of clarity about what members are supposed to do and how they're appointed. Zollner's criticisms underscored broader questions about the purpose and direction of the commission, which has never found its place in a Vatican bureaucracy inherently resistant to change and defensive in particular about the abuse dossier.
Join our commenting forum
Join thought-provoking conversations, follow other Independent readers and see their replies