Pope's butler found with thousands of secret papers
Documents tell tales of Vatican scandals, spies and secret societies, trial of Paolo Gabriele told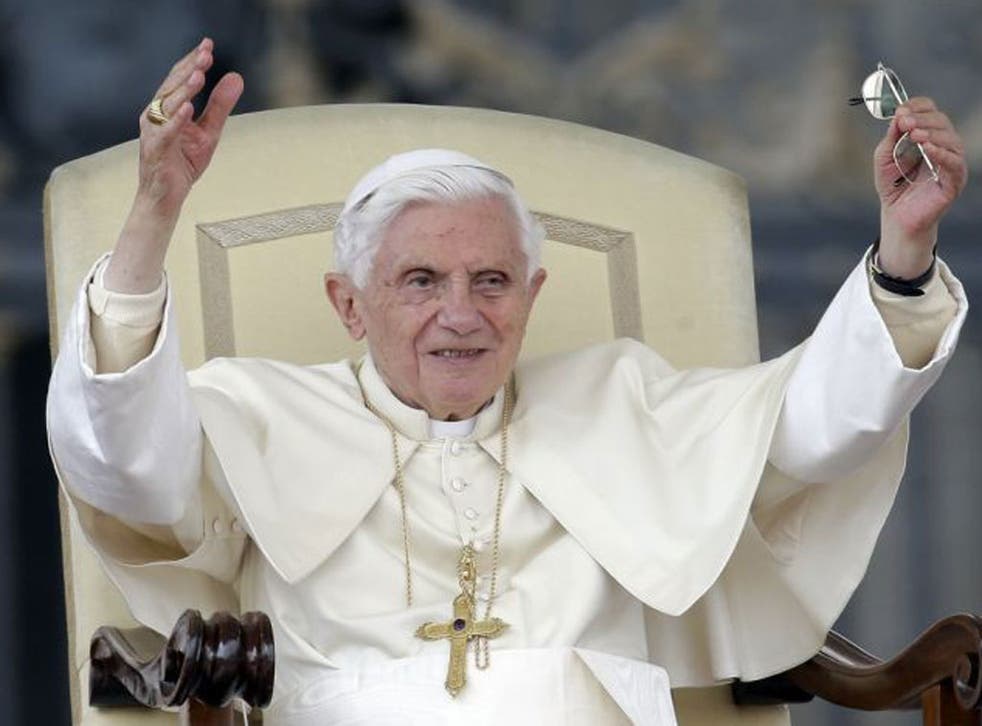 Vatican police have revealed how they found thousands of documents, some of which Pope Benedict had marked to be destroyed, hidden in the quarters of the pontiff's former butler during a raid in which he was arrested and charged with theft.
The officers were testifying yesterday in the trial of the ex-servant Paolo Gabriele, 46, who faces up to four years in prison if found guilty of aggravated theft of sensitive reports and passing them to the Italian media.
Some of the leaked documents, including embarrassing claims about Vatican corruption and the Church's tax affairs, have already been widely publicised.
But just as intriguingly, details to emerge yesterday of the huge haul of papers suggest the Vatican's interest in some of the more lurid and obscure subjects associated, rightly or wrongly, with the Vatican is as great as that of the conspiracy theorists.
Many of the papers were about spies, secret services, the occult, scandals involving the Vatican bank, and P2, a shadowy Masonic lodge whose members numbered many prominent Italian politicians, including Silvio Berlusconi.
"There were papers where the Holy Father had written 'to be destroyed' in German," said Stefano De Santis, one of the gendarmes involved in the search which led to Mr Gabriele's arrest on 23 May.
The encoded documents were sent from the Vatican Secretariat of State to papal ambassadors around the world. Many of the documents had been signed by Pope Benedict XVI.
Some of documents concerned the death of "God's banker", Roberto Calvi, who was found hanging beneath Blackfriars Bridge in London in 1982.
Earlier this year magistrates in Rome lamented that senior officials at the Holy See were still refusing to co-operate with their attempts to resolve this murder mystery involving the Vatican bank and presumed mafia cash.
But the majority of the documents concerned religious issues and academic research into Christianity, Buddhism, yoga and politicians, as well as the Vatican bank, officers said.
Vatican prosecutors are seeking to portray Mr Gabriele as an eccentric and light-fingered rogue employee. The Vatican press office has denied suggestions by many observers that Mr Gabriele was part of a larger conspiracy to discredit the highest echelons of the church.
A separate Vatican investigation began on Tuesday after Mr Gabriele's lawyer complained that her client endured improper detention conditions during his first 20 days in jail. On Wednesday, the officer in charge of Mr Gabriele's care defended his treatment and said the former butler "repeatedly" thanked him for taking such good care of him and his family.
The trial is expected to end on Saturday. If Mr Gabriele is found guilty, many have predicted that he will receive a papal pardon. This would allow the Vatican to divert press attention towards the Synod, the gathering of 200 bishops from around the world, which begins on Sunday, and celebrations for the 50th anniversary of the Second Vatican Council later this month.
Vatican City: Austerity protester takes grievances to the top
A demonstrator eluded Vatican police yesterday and scaled the 130m (427ft) dome of St Peter's Basilica to protest against Italy's austerity measures. Officials said the man, who said he was the owner of a beach resort, refused appeals from ministers offering to meet him if he came down. He put up a banner adressed to the Italian Prime Minister, Mario Monti, saying saying: "Help! Enough Monti!" AP
Join our new commenting forum
Join thought-provoking conversations, follow other Independent readers and see their replies