Pope's white doves of peace attacked by gull and crow after being released over St Peter's Square
The two doves were set upon straight after being released by children standing next to Pope Francis at the Vatican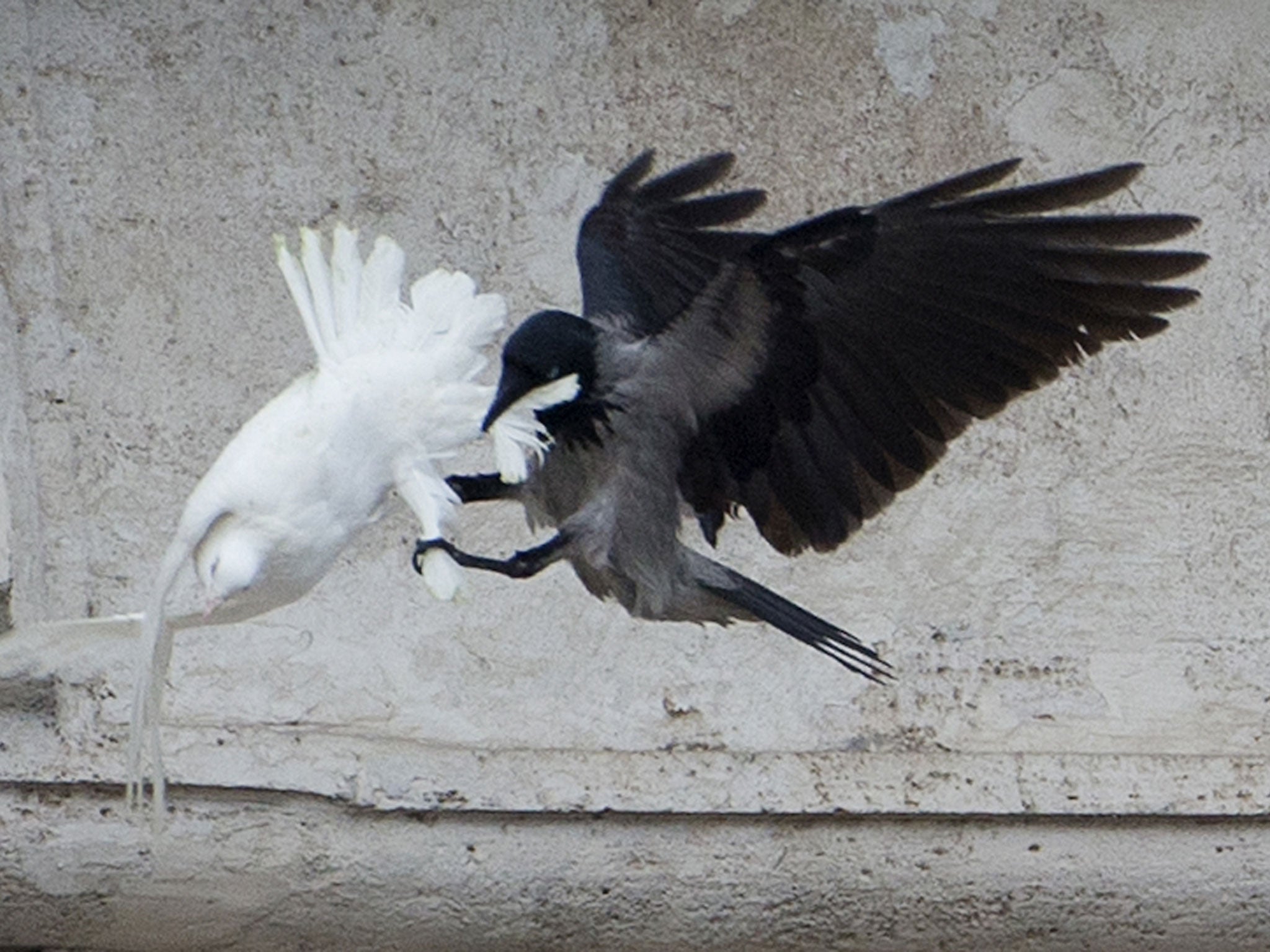 Two white doves released by children as a peace gesture from a window of the Apostolic Palace, the Pope's official residence in the Vatican, have been attacked by other birds - for the second year running.
With tens of thousands of people watching on Sunday the boy and girl, standing alongside Pope Francis, let the doves go over St Peter's Square to conclude the Vatican's annual "Caravan of Peace" event.
But straight after they were release, a seagull and a large black crow swept down and set upon the doves.
One dove managed to break free from the gull, losing feathers in the process, while the crow repeatedly pecked at the other dove.
It was not clear how badly injured the doves were as the birds eventually flew off.
The almost exact same thing happened last year at the same event, which is always held on the last Sunday of January, when a single gull attacked the released birds. Then, after being released, the two doves turned round and flew back at the palace.
In pictures: Pope's doves of peace attacked by gull and crow straight after Vatican release
Show all 8
---
Join our commenting forum
Join thought-provoking conversations, follow other Independent readers and see their replies