Booze for breakfast: How Portuguese restaurants are trying to get round their Covid curfew
If you want to dine out in the Portuguese capital during the current pandemic, you really have to start early, reports Jorge Branco in Lisbon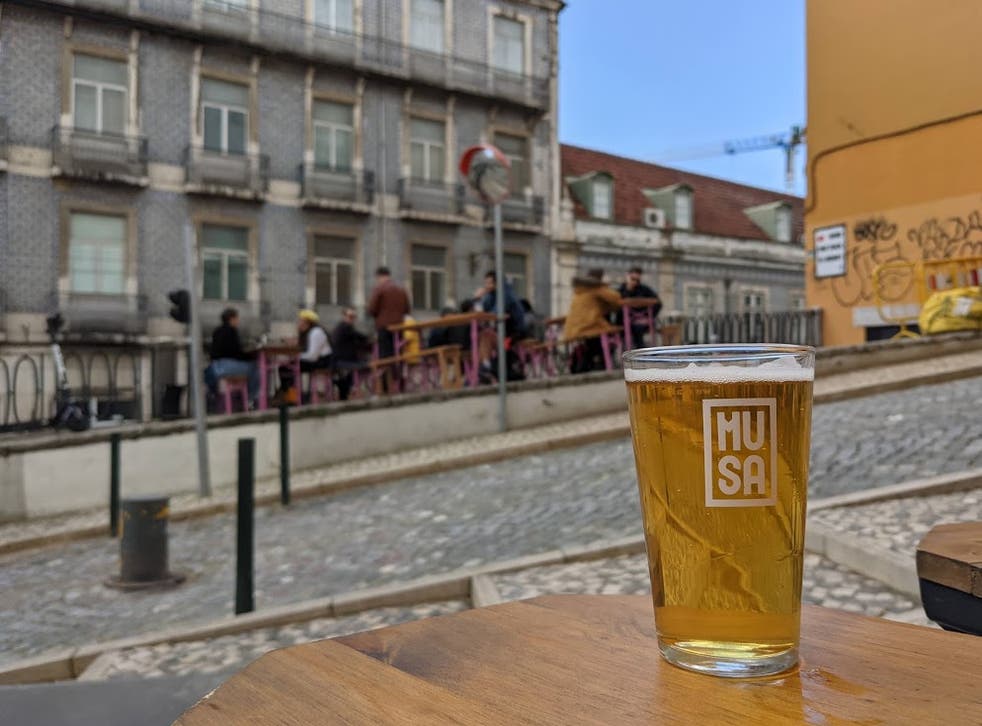 Until the day he died, chef Leopoldo Garcia Calhau's grandfather would take a shot of bagaço, a Portuguese liquor made from leftover grapes, every morning before breakfast. As restaurants across the country looked for ways to adapt to a 1pm weekend lockdown imposed to stop a raging coronavirus second wave, the bracing custom became an inspiration. The Lisbon chef brought back the mata bicho (literally "kill the bug") tradition to give diners a no-holds-barred weekend dinner at 9.30am instead of 9.30pm.  
If a shot of rough liquor and an oyster on an empty stomach isn't your style, how about a "tired horse soup" of bread doused in red wine and sugar? Diners at Taberna do Calhau have also been treated to a modernised version of the dish formerly fed to – depending on who you ask – tired horses or tired humans (even children) to get them through the day.
"We need to have fun because we have a lot of problems of course," Mr Calhau says.
Join our new commenting forum
Join thought-provoking conversations, follow other Independent readers and see their replies