Outrage at sexist anti-drinking posters on Croatian trams
Posters say excessive alcohol among women 'leads to reckless sexual intercourse with strangers'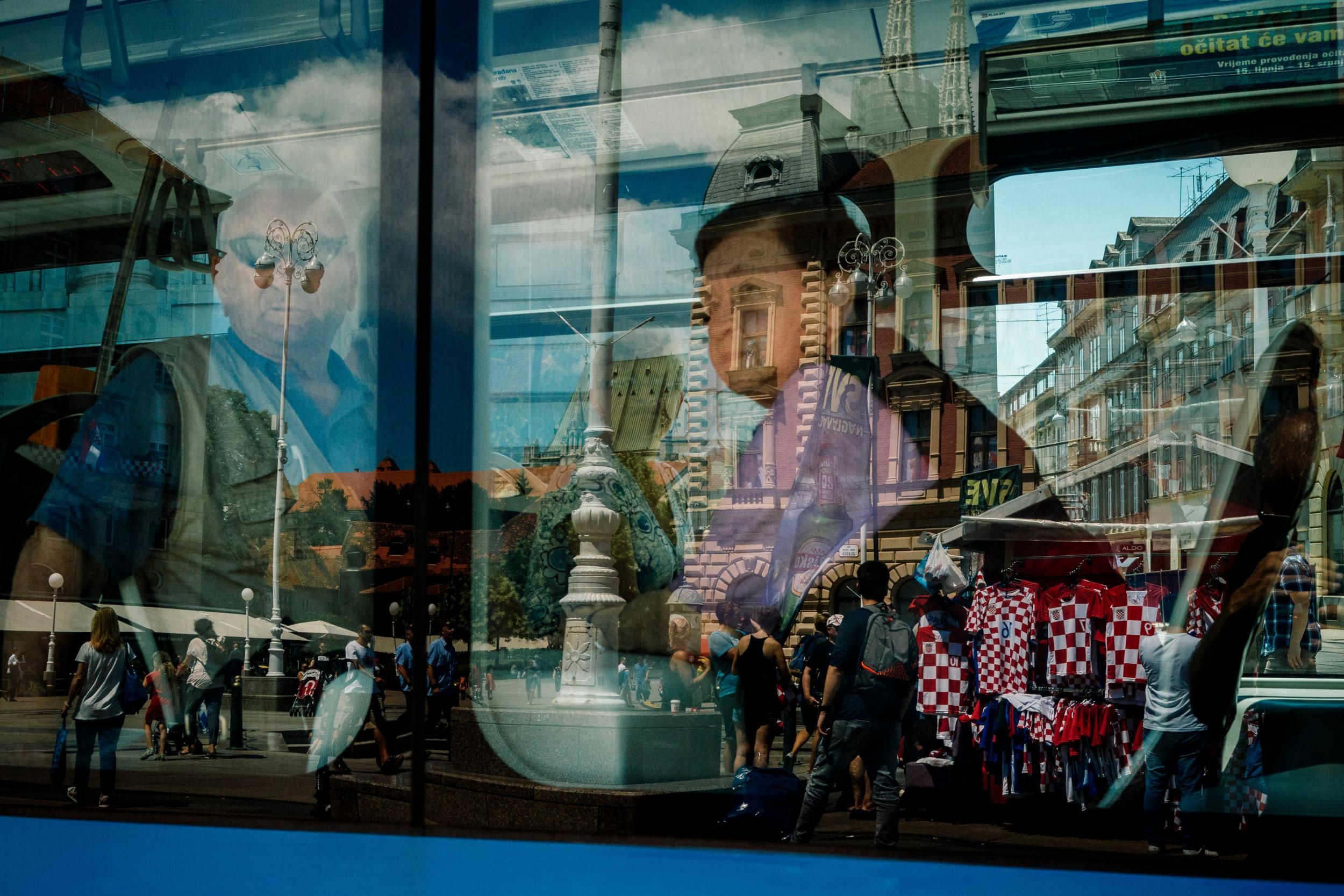 A campaign against alcohol in the capital of Croatia has sparked outrage for saying excessive drinking makes women have irresponsible sex with people they do not know.
The posters, which were commissioned by the city of Zagreb, say women who consume excessive alcohol have "reckless sexual intercourse with strangers".
The notices, which have been put up in trams, are part of a public campaign to caution secondary school students against drinking too much.
The posters do not state that men who drink irresponsibly are likely to engage in "reckless" sex with strangers – instead saying heavy drinking boosts sexual desire while causing erectile dysfunction.
In a section on how alcohol affects an individual's sexual life and reproduction, the posters say "among men it increases sexual desire, but diminishes sexual power and erection, resulting in loss of self-confidence."
However, for women, excessive drinking "leads to reckless sexual intercourse with strangers, disorders in menstrual cycles and pregnancies."
The posters have prompted anger from women politicians in the country and social media users more broadly.
"The City of Zagreb put up these shameful and sexist 'educational' posters about the harmfulness of alcohol consumption in its trams," said one Twitter user.
"I'm reading this sexist shit poster in a Zagreb tram. Are you normal? Women who are drinking have reckless sexual intercourse. And men do not? You are really miserable," added another.
Women from the ruling coalition's junior liberal partner HNS called for the posters to be withdrawn and for the mayor of Zagreb Milan Bandic to apologise.
However, the city of Zagreb has said it does not consider there to be anything questionable about the posters. It argued the reference to women and excessive drinking "does not exclude that such a risky behaviour happens to men also".
World news in pictures
Show all 50
The posters were made by secondary school students in Zagreb.
It comes after an anti-drinking advert at a university in Toronto also came under fire – with critics arguing it pushed a sexist message.
The poster, which was displayed in both the women's toilet at the York University Student Centre and bar and restaurant toilets across the Canadian city, was part of a campaign by York Region about safe substance use in August 2017.
The ad shows a shocked woman looking at her phone with her hand on her head. "Don't try to keep up with the guys," reads the ad.
Three Instagram photos of the woman drinking in different scenarios, presumably from the night before, are overlaid on the poster.
The last picture in the row is from the account of "College Guy." The woman is lying on a bed and the hashtag says: "My kind of party."
"It's not just about keeping an eye on your drink, but how much you drink," it says at the bottom of the poster.
"Once again women are responsible for their own victimisation. My goodness, is this 2017 or 1917?" asked a Facebook user.
A Twitter user argued the message was "ridiculous and offensive to women."
Ann Ramkay, a manager with York Region Public Health, said they would be suspending the campaign and removing the poster due to the criticism they received.
Join our commenting forum
Join thought-provoking conversations, follow other Independent readers and see their replies