Postman arrested after storing mail in his house for three years because he 'wasn't paid enough'
Police find nearly half a tonne of undelivered bank statements, bills and private correspondence in 33-year-old's home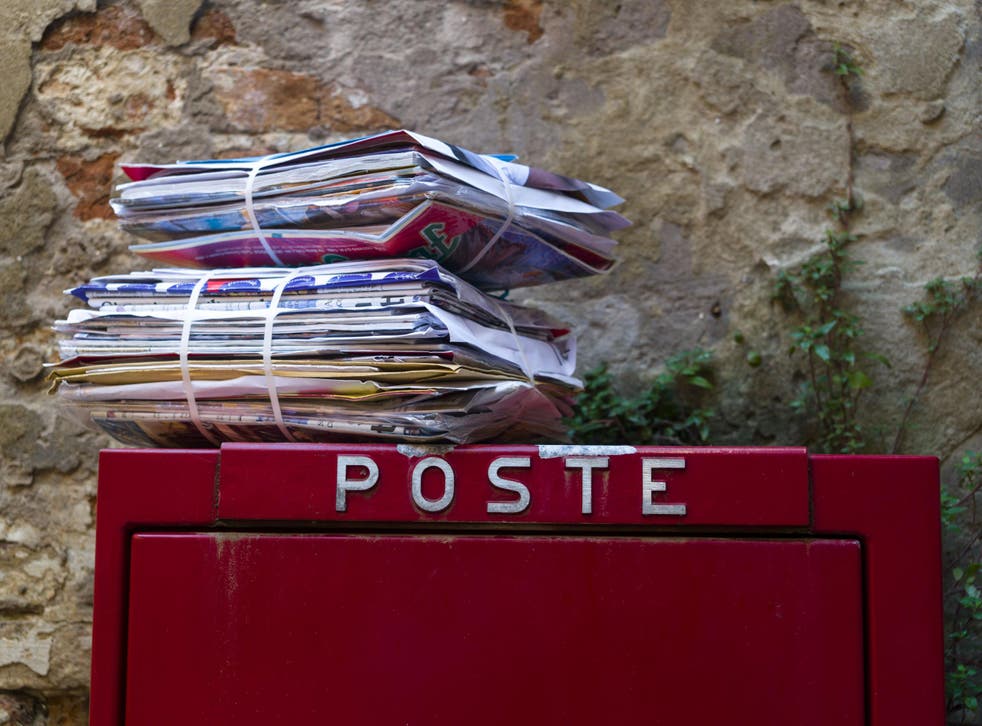 Italian police have arrested a postman after finding nearly half a tonne of undelivered mail stashed in his house.
The 33-year-old, who has not been named, told officers he did not deliver post for three years because he felt he was not paid enough. He quit the job last year.
The hoard of undelivered mail was discovered by police after they searched his home in the northern city of Turin.
Officers' grew suspicious after a routine traffic stop, during which they found a 20cm folding knife and 70 letters in the suspect's car.
They searched his home, where they uncovered a further 40 boxes of undelivered mail including bank statements, bills and other private correspondence. The stash weighed 400kg in total.
"I wasn't paid enough and so I quit," the man is reported to have told police.
He faces charges of theft, misappropriation of correspondence, and possession of a weapon.
It is the second time this year that Italian police have discovered piles of undelivered mail at a postman's house.
A 56-year-old was arrested in January in the northern town of Vicenza after officers found 500kg of post stashed away in his garage.
Police were called when workers from a recycling plant were sent to empty the garage and found 43 plastic postal containers stuffed full of letters, bills, bank statements and even electoral pamphlets dating back to 2010.
Police said it was the largest haul of undelivered mail ever found.
The Vicenza postal service promised to deliver the post, albeit several years late.
Register for free to continue reading
Registration is a free and easy way to support our truly independent journalism
By registering, you will also enjoy limited access to Premium articles, exclusive newsletters, commenting, and virtual events with our leading journalists
Already have an account? sign in
Register for free to continue reading
Registration is a free and easy way to support our truly independent journalism
By registering, you will also enjoy limited access to Premium articles, exclusive newsletters, commenting, and virtual events with our leading journalists
Already have an account? sign in
Join our new commenting forum
Join thought-provoking conversations, follow other Independent readers and see their replies