Prime Minister Viktor Orban says Hungary will bring lawsuit against European Commission over refugee quotas
The quotas will distribute 120,000 refugees across the European Union's 28 members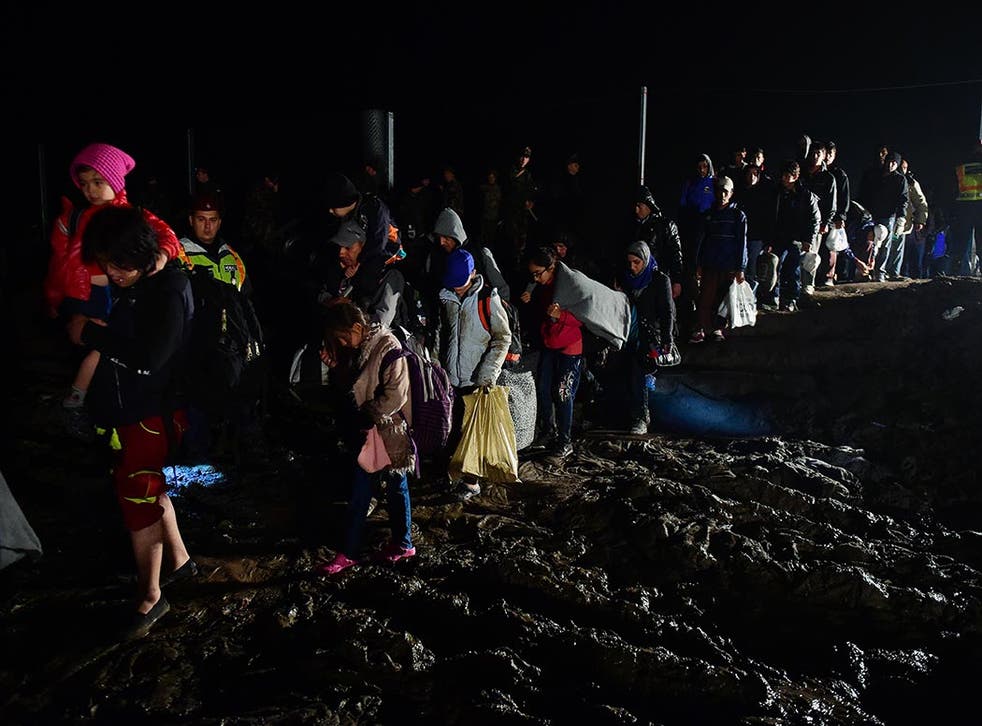 The Prime Minister of Hungary has said the country will be taking legal action against the European Commission over its mandatory refugee quotas.
Viktor Orban said the lawsuit, which is against plans to distribute 120,000 refugees across the bloc's 28 members, would be filed on Thursday at the European Court of Justice.
"Hungary will today submit to the European court its appeal against the decision of the European Commission about the mandatory settlement of people, migrants in Hungarian territory," he told a forum.
The quotas have been met with opposition from other countries including Poland, the Czech Republic and Slovakia.
Under the plans, Hungary will reportedly receive fewer than 1,300 people. Receiving the largest share, of around 17,000, will be Germany.
Mr Orban earlier said the quotas were "illegal, unreasonable and unfair", adding that Brussels had overstepped its authority by approving the scheme.
The legal action comes after he claimed the European Union planned to resettle between 400,000 and 500,000 Syrian refugees from Turkey on Wednesday.
How Hungary welcomes its refugees - in pictures

Show all 15
"The issue (of resettlement) will be a hot potato in the coming period because even though this could be kept in a semi-secret state… someone somewhere – I think in Berlin this week – will announce that 4-500,000 Syrian refugees could be brought straight from Turkey to the EU."
"This nasty surprise still awaits Europeans," he said, adding the agreement had been discussed at a recent EU summit in Malta but were dropped due to lack of support.
Slovakia filed a complaint against the EU quotas on Wednesday, according to Prime Minister Robert Fico.
Additional reporting by agencies
Register for free to continue reading
Registration is a free and easy way to support our truly independent journalism
By registering, you will also enjoy limited access to Premium articles, exclusive newsletters, commenting, and virtual events with our leading journalists
Already have an account? sign in
Register for free to continue reading
Registration is a free and easy way to support our truly independent journalism
By registering, you will also enjoy limited access to Premium articles, exclusive newsletters, commenting, and virtual events with our leading journalists
Already have an account? sign in
Join our new commenting forum
Join thought-provoking conversations, follow other Independent readers and see their replies