Protesters clash at anti-immigration demonstration in Dortmund
Violent scenes marked an anti-immigration demonstration in the centre of Dortmund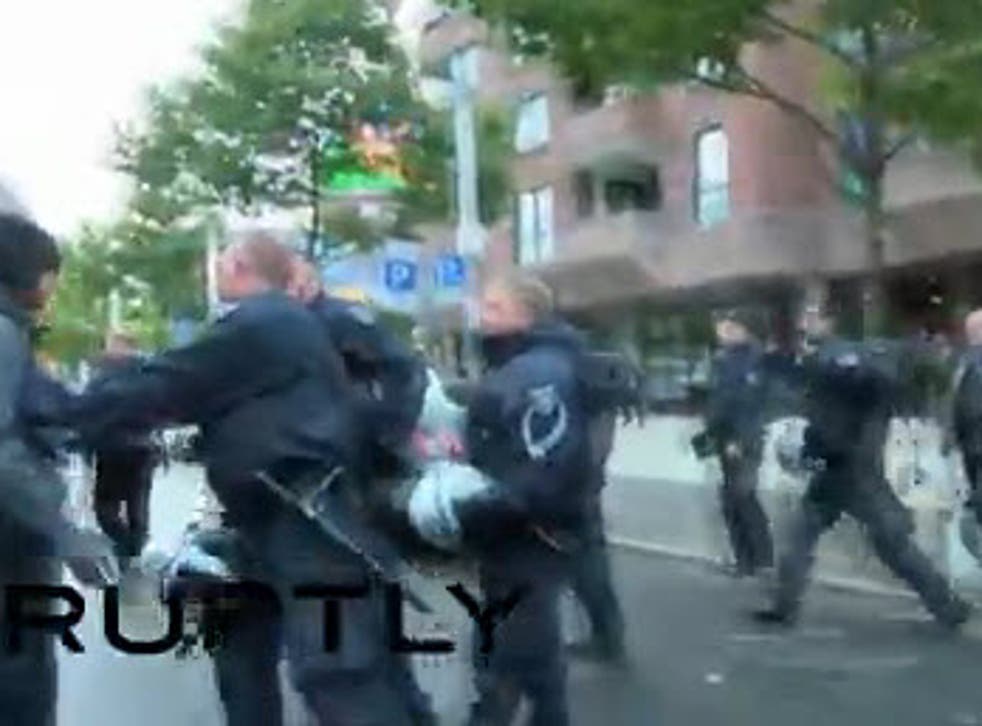 An anti-immigration demonstration turned violent in Dortmund, as far right protesters clashed with pro-migrant supporters on Monday.
Watch the clashes below.
The police made several arrests in Dortmund city centre as a protest organised by the far-right party "Die Rechte" or 'The Right' was joined by counter protestors.
Around 500 people waving banners with the words 'Refugees Welcome' surrounded the right-wing rally and were separated by police.
Later on Monday evening, video emerged of the refugee supporters throwing stones and bottles at the car of the organisers of the right wing demonstration.
Watch the footage below.
The openly xenophobic party opposes Dortmund city council's decision to grant more housing for refugees.
Despite the accommodating stance of Germany's government, not everyone is as receptive to the influx of the refugees. Three blocks of flats planned as a refugee shelter were set alight on Monday in Northern Germany.
Germany has been one of the most accommodating European countries, with Chancellor Angela Merkel announcing 6 billion Euros would be spent on the 800,000 people they expect to arrive.
Chancellor Merkel's coalition have also announced other measures, including fast-tracking asylum procedures and constructing shelters.
Register for free to continue reading
Registration is a free and easy way to support our truly independent journalism
By registering, you will also enjoy limited access to Premium articles, exclusive newsletters, commenting, and virtual events with our leading journalists
Already have an account? sign in
Register for free to continue reading
Registration is a free and easy way to support our truly independent journalism
By registering, you will also enjoy limited access to Premium articles, exclusive newsletters, commenting, and virtual events with our leading journalists
Already have an account? sign in
Join our new commenting forum
Join thought-provoking conversations, follow other Independent readers and see their replies