Putin's gas threat: Ukraine sends Russia £10 million to delay energy crisis
Ukraine and Russia dispute who should pay for Russian gas sent to rebel-controlled regions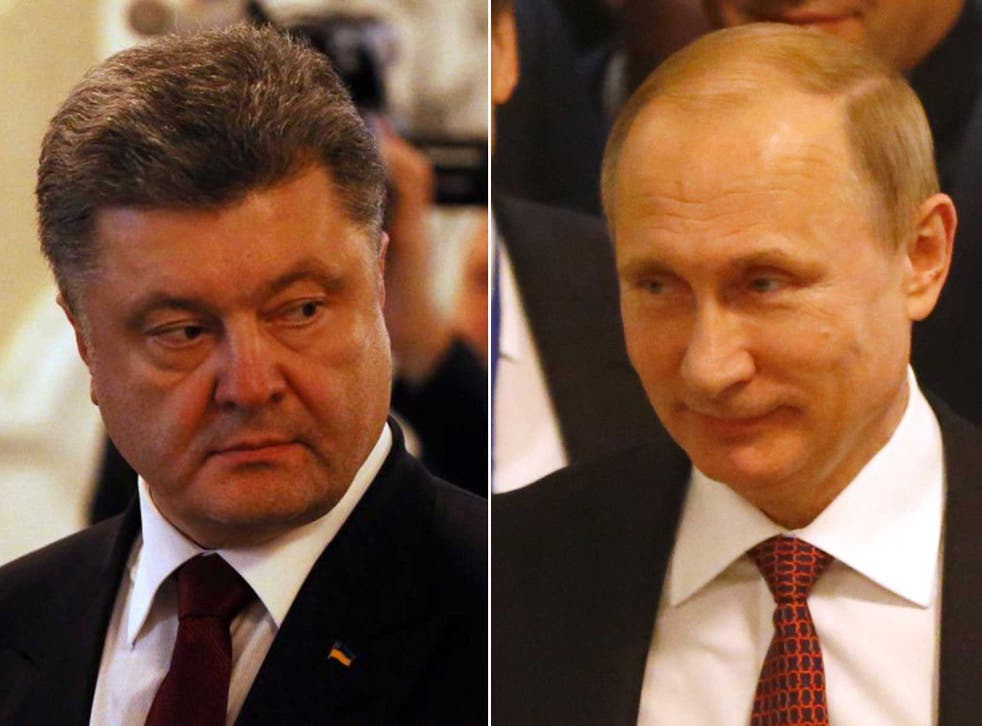 The European gas crisis has been averted — for now.
Ukraine today sent Russia around £10 million to cover natural gas deliveries for March, just days before Putin's deadline.
The Russian leader had said gas supplies to Ukraine would be shut off at the end of the week if prepayment was not delivered, though the small package means the problem may just be delayed a couple of weeks.
A third of Europe's gas needs are met by Russia, and around half of that arrives via Ukraine, so the temporary reprieve is good news for most of the continent.
The almost-crisis was rooted in Ukraine and Russia argument over who should pay for Russian gas sent to rebel-held areas of eastern Ukraine.
Putin said Kiev's decision to cut off supply to Luhansk and Donetsk "smells of genocide".
Tensions between Russia and the Western world

Show all 8
Moscow has also warned that Ukraine needs to prepay for future deliveries as a temporary deal for winter gas brokered by the European Commission ends next month.
The European Commission has invited the Russian and Ukrainian energy ministers to talks in Brussels on Monday.
This week, the Russian side appeared to offer a compromise as it promised to separate the payment issue from the dispute over the gas sent to eastern Ukraine.
"Gazprom yesterday confirmed they would not count the gas supplied to Donetsk and Luhansk as covered by our prepayment and we immediately made a small advance for March ...to calm the nerves of our European colleagues," Andriy Kobolev, CEO of Ukrainian state gas company Naftogaz, told reporters.
The near £10 million is enough to cover up to two days' supply.
Russian gas exporter Gazprom (GAZP.MM) has warned there are risks to gas for Europe that is piped across Ukraine if Kiev does not pay its bills.
Naftogaz's Kobolev refuted the warning.
"It is Gazprom's fiction. Last year we lived five months without Russian gas and provided transit very comfortably," he said.
Moscow cut off supplies to Kiev last June and restored them in December in a dispute over pricing and unpaid bills that marked the third such clash in a decade.
Naftogaz expects around 120 million cubic meters (mcm) of prepaid gas from Russia by the end of February and will gradually pay more to "maintain a certain prepaid amount to use as needed", Kobolev said.
Gazprom said gas supplies to Ukraine were expected to reach 68.9 mcm per day on Friday.
Kobolev said Ukraine faced no pressing deadline in the mooted talks with Russia over future gas deliveries.
"The negotiations this year will be easier for Ukraine in terms of the business environment, but it is much harder in terms of policy," he said.
Additional reporting by Reuters
Register for free to continue reading
Registration is a free and easy way to support our truly independent journalism
By registering, you will also enjoy limited access to Premium articles, exclusive newsletters, commenting, and virtual events with our leading journalists
Already have an account? sign in
Register for free to continue reading
Registration is a free and easy way to support our truly independent journalism
By registering, you will also enjoy limited access to Premium articles, exclusive newsletters, commenting, and virtual events with our leading journalists
Already have an account? sign in
Join our new commenting forum
Join thought-provoking conversations, follow other Independent readers and see their replies