Pyotr Verzilov: Anti-Putin activist sentenced to 15 days jail after vanishing from Moscow flat
Verzilov appeared in court a day after mysteriously disappearing — charged with 'minor hooliganism'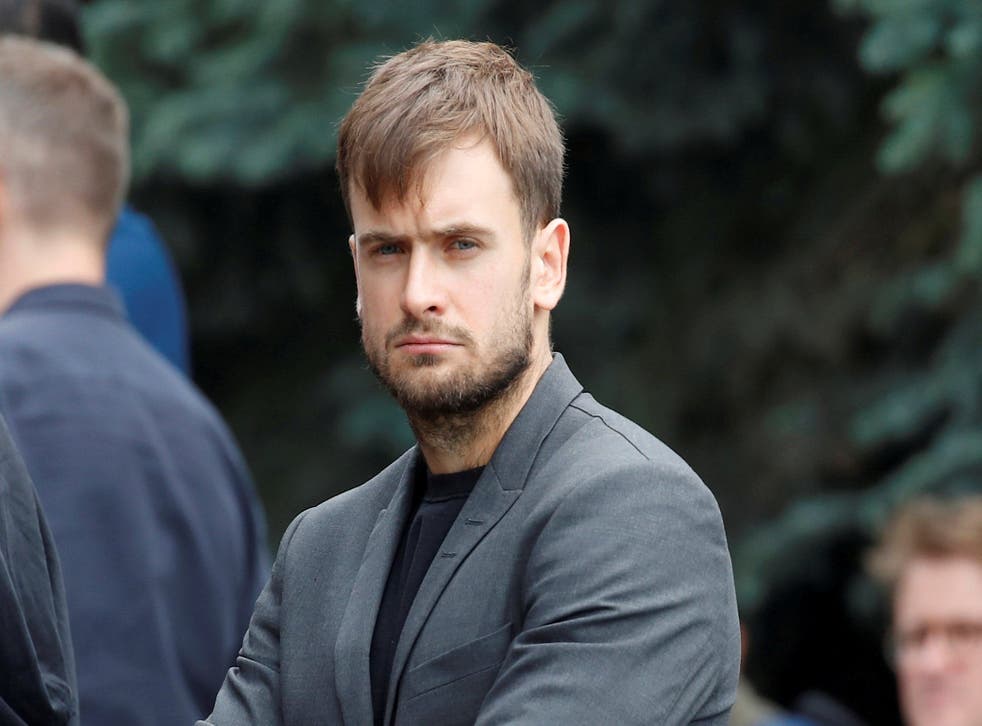 A prominent Russian opposition figure who vanished before surfacing in police custody has been sentenced to fifteen days in jail on "hooliganism" charges.
Pyotr Verzilov, occasional manager of punk collective Pussy Riot and publisher of the independent MediaZona publication, appeared in court on Monday afternoon following the altogether bizarre run of events. The activist revealed he was arrested at his home on Sunday morning, interrogated for 13 hours before being abruptly released. On leaving the police station in the evening, he claims he was attacked by an unidentified man, and a few moments later arrested again by police for "swearing in a public place."
The activist described the turn as a "classic provocation" and said there was no mention of the strange assailant in forty pages of case notes presented to the judge.
Verzilov disappeared early on Sunday morning after messaging colleagues to say his apartment door was being forced open. A short while later, his landlord arrived at his Moscow home to find that locks on the door had been destroyed, with no one inside. Neighbours reported seeing approximately 10 men attempting to gain entry to the apartment.
At this point, friends and colleagues claimed to have no idea of his whereabouts. Shortly after midday, a pro-Kremlin social media network published a photo that seemed to show Verzilov in his home, looking through documents, with an unidentified man sitting alongside him. "A doctor dropped by to see Verzilov, but he didn't want to open the door," the caption read, timestamped 1.15pm.
It would be several more hours before Verzilov surfaced. When he did, the activist published a video revealing he had been arrested and interrogated about last summer's protests against gerrymandering in Moscow city elections. Verzilov insisted he was in Estonia at a summer camp at the time in question.
Some early news reports suggested the activist had been detained over plans to initiate a "Tiananmen Square" style protest by standing in front of a tank during Wednesday's WW2 Victory Day parade. This does not appear to have been the case.
Over many years Verzilov has delighted in irritating the Kremlin and Russia's conservative wing.
Before Pussy Riot, he was part of the Voina art group that drew a large phallus on a retractable bridge facing the St Petersburg headquarters of Russia's security agency. In another "performance", he took part in an orgy in Moscow's Biological Museum.
Together with other members of Pussy Riot, Verzilov helped found MediaZona, a website focused on law, order, rights, and abuses thereof. In recent years, the platform has stood out for brave investigations into the darkest areas of Russian state and society.
In September 2018, Verzilov was taken seriously ill in Moscow in unexplained circumstances. He was evacuated to Berlin, where doctors confirmed his symptoms were consistent with poisoning. Russian authorities have so far failed to open a criminal case into the apparent attack.

This article was updated on 22 June to reflect Verzilov's sentence and the fact he is no longer missing
Register for free to continue reading
Registration is a free and easy way to support our truly independent journalism
By registering, you will also enjoy limited access to Premium articles, exclusive newsletters, commenting, and virtual events with our leading journalists
Already have an account? sign in
Register for free to continue reading
Registration is a free and easy way to support our truly independent journalism
By registering, you will also enjoy limited access to Premium articles, exclusive newsletters, commenting, and virtual events with our leading journalists
Already have an account? sign in
Join our new commenting forum
Join thought-provoking conversations, follow other Independent readers and see their replies