Arrest made as man killed at Qatari embassy in France
Prosecutors say a murder investigation has been opened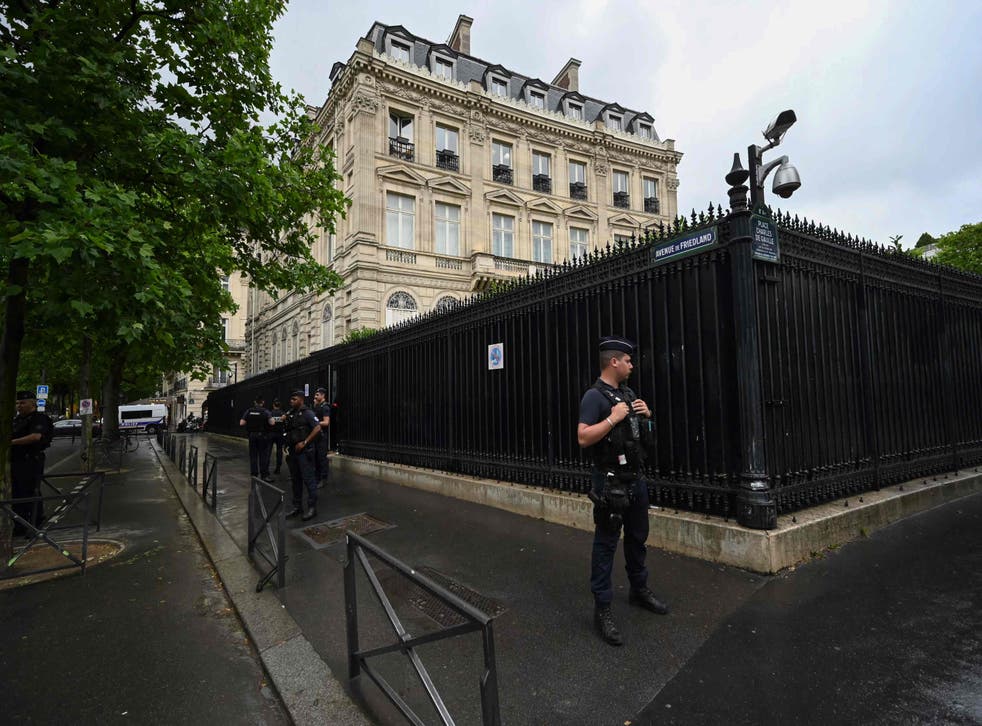 A person has been arrested on suspicion of killing a guard at the Qatari embassy in Paris, police have said.
The newspaper Le Parisien reported the death on Monday, citing police sources. The death was confirmed by the Paris prosecutor's office, which has launched an criminal investigation in the wake of the killing, saying it is unclear if a weapon was used in the attack.
"I can confirm that an investigation was opened today on the count of murder," the prosecutor's office said in a statement.
"The circumstances of the death of the guard are yet to be determined precisely," it added.
The incident, which took place at around 6.30am on Monday morning, does not seem to have been terrorism-related, a police source told Reuters.
Le Parisien added that the assailant is known to have a history of mental health issues.
In a tweet, the Qatari embassy in Paris called the attack "a heinous and unjustified crime".
"We await the results of the investigations and call for the privacy of the deceased's family to be respected. The embassy expresses feelings of sadness and sorrow over this crime and extends its deepest condolences to the family of the deceased," it added.
Gerald Darmanin, the French interior minister, also said his thoughts were with the victim's family.
"I assured the [Qatari] ambassador of my support and of our determination to guarantee the security of diplomatic premises in France," he said.
Register for free to continue reading
Registration is a free and easy way to support our truly independent journalism
By registering, you will also enjoy limited access to Premium articles, exclusive newsletters, commenting, and virtual events with our leading journalists
Already have an account? sign in
Register for free to continue reading
Registration is a free and easy way to support our truly independent journalism
By registering, you will also enjoy limited access to Premium articles, exclusive newsletters, commenting, and virtual events with our leading journalists
Already have an account? sign in
Join our new commenting forum
Join thought-provoking conversations, follow other Independent readers and see their replies