Radioactive leak reported at Norwegian nuclear reactor
Authorites investigate why the facility did not report the incident until the next day
Benjamin Kentish
Tuesday 25 October 2016 17:12 Comments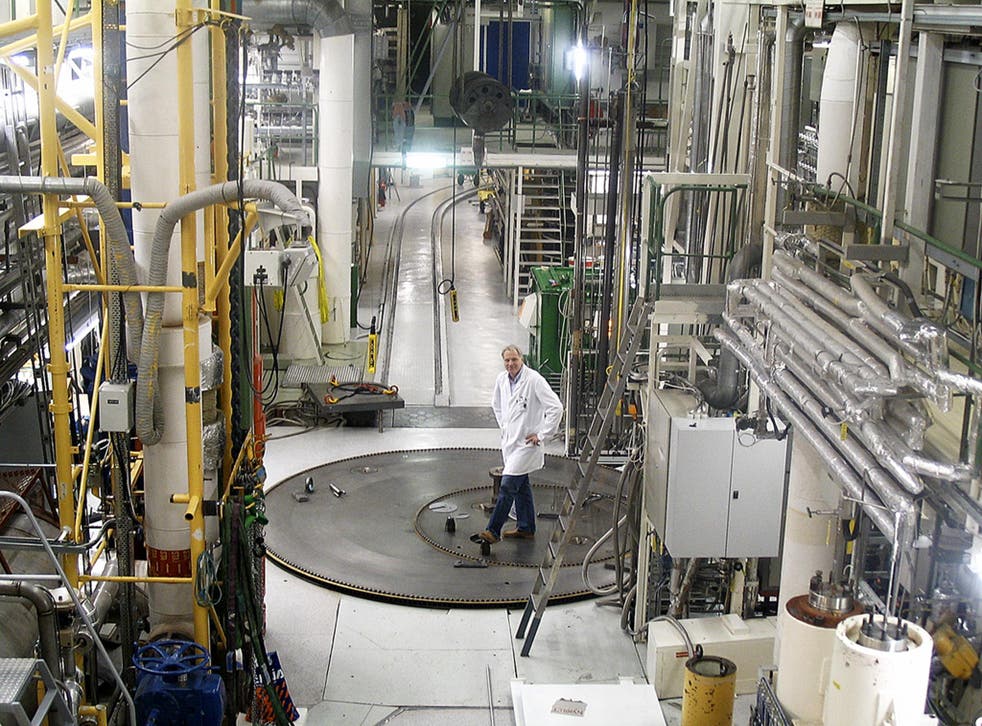 A radioactive leak has occurred at a nuclear reactor in Norway, authorities have said.
The reactor at the Institute for Energy Technology in Halden, southern Norway, spilled radioactive iodine isotopes on Monday, according to the Norwegian Radiation Protection Authority (NPRA).
"The radioactive leak was due to a technical failure during treatment of the fuel in the reactor hall. Emissions are low," the NRPA said.
Staff at the facility were evacuated immediately after the incident but the NPRA was not informed until the following day.
The leak has now been contained and is not thought to pose a health risk to anyone outside the facility. Staff working on the reactor did not receive "any radioactive doses of significance", the Institute said.
The Halden Reactor, which was built in a mountain cave in the 1950s, was closed for maintenance at the time of the accident.
"We will investigate how this could happen and why we were not warned until the following day," the NPRA said in a statement.
Its head of safety, Per Strand, added: "We need to gather more information ... But we are not happy with the situation, that we were not warned immediately. We will investigate further".
Ukraine marks the 30th anniversary of the Chernobyl nuclear disaster

Show all 12
A senior official at the regulator said the incident would most likely be rated a 1 on an International Nuclear Event Scale ranking from 1 to 7, where 1 is an anomaly and 7 is a major accident, such as Chernobyl or Fukushima.
"There is no danger to health. The radioactive dosage they have received is low," said Atle Valseth, Research Director at the Institute of Energy Technology.
No employees required hospital treatment, he added.
The reactor is close to the border with Sweden but the Swedish Radiation Safety Authority says it had not detected any radiation as result of the incident and did not expect to do so based on the low levels of radiation in Halden.
It comes five years after tsunami damage to a nuclear power station in Fukushina, Japan, led to three nuclear meltdowns and the release of radioactive material. It was the worst nuclear accident since the 1986 explosion at the Chernobyl plant in modern-day Ukraine.
Register for free to continue reading
Registration is a free and easy way to support our truly independent journalism
By registering, you will also enjoy limited access to Premium articles, exclusive newsletters, commenting, and virtual events with our leading journalists
Already have an account? sign in
Join our new commenting forum
Join thought-provoking conversations, follow other Independent readers and see their replies