Mafia mobster who ran criminal organisation from cell dies in prison
Raffaele 'the Professor' Cutolo spent over 50 years locked up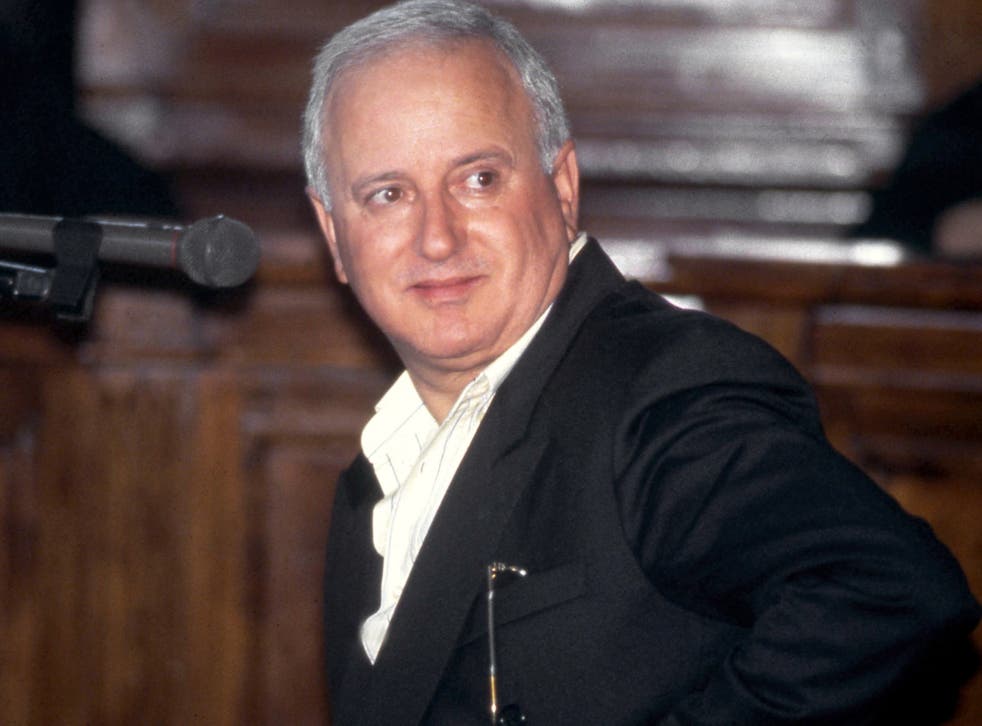 One of Italy's most prolific mafia bosses, who built a criminal empire behind bars, has died in prison at the age of 79.
Raffaele Cutolo, also known as "the Professor", was declared dead in the prison ward of Maggiore Hospital, in Parma, on Wednesday having spent the majority of his life locked up.
Local Italian media reported his death as a consequence of pneumonia, which he was diagnosed with last year.
The former Neapolitan Camorra chief was convicted of murder at the age of 22 in 1963 – and imprisoned for 24 years – where, ironically, he first became a member of the gang.
He earned the respect of more powerful inmates, having entered an "ordinary" criminal, after he challenged the then Camorra boss, Antonio Spavone, to a duel.
Cutolo, who went on to set up the New Organised Camorra (NCO) in the 1970s, while still an inmate, famously transformed his prison cell into a criminal office, where he recruited thousands of members and assigned them various crimes to commit upon their release.
He received four life sentences for murders he ordered while in prison – spending the last decades of his life locked in a cell.
During the first wave of coronavirus in 2020, Cutolo's lawyers put in a request to have the mobster removed from jail and placed under house arrest to prevent him from contracting Covid. A judge swiftly rejected the application.
The NCO had around 10,000 affiliates by 1980, according to the Italian justice department, making it "one of the most powerful criminal organisations in the world," Isaia Sales, a mafia history professor at the Suor Orsola Benincasa University of Naples, told The Guardian.
As well as managing a gang, Cutolo fathered a child from behind bars after winning a legal battle for him and his wife to do so by artificial insemination. She later gave birth to their daughter, Denise.
"I'll die in prison. My last wish is to give my wife a child," Cutolo told Italy's la Repubblica newspaper in 2006, the year before he won the case.
Cutolo never repented for his crimes and consistently refused to cooperate with investigators until the end.
His life inspired films including Giuseppe Tornatore's The Professor (1986) and music from the likes of singer-songwriter Fabrizio De André.
Join our new commenting forum
Join thought-provoking conversations, follow other Independent readers and see their replies