Chechen leader Ramzan Kadyrov claims no gay people exist in region just fake Chechens
'We have never had them among the Chechens. Unless we are talking about those who aren't Chechens but say they are so that they can get to the West,' says leader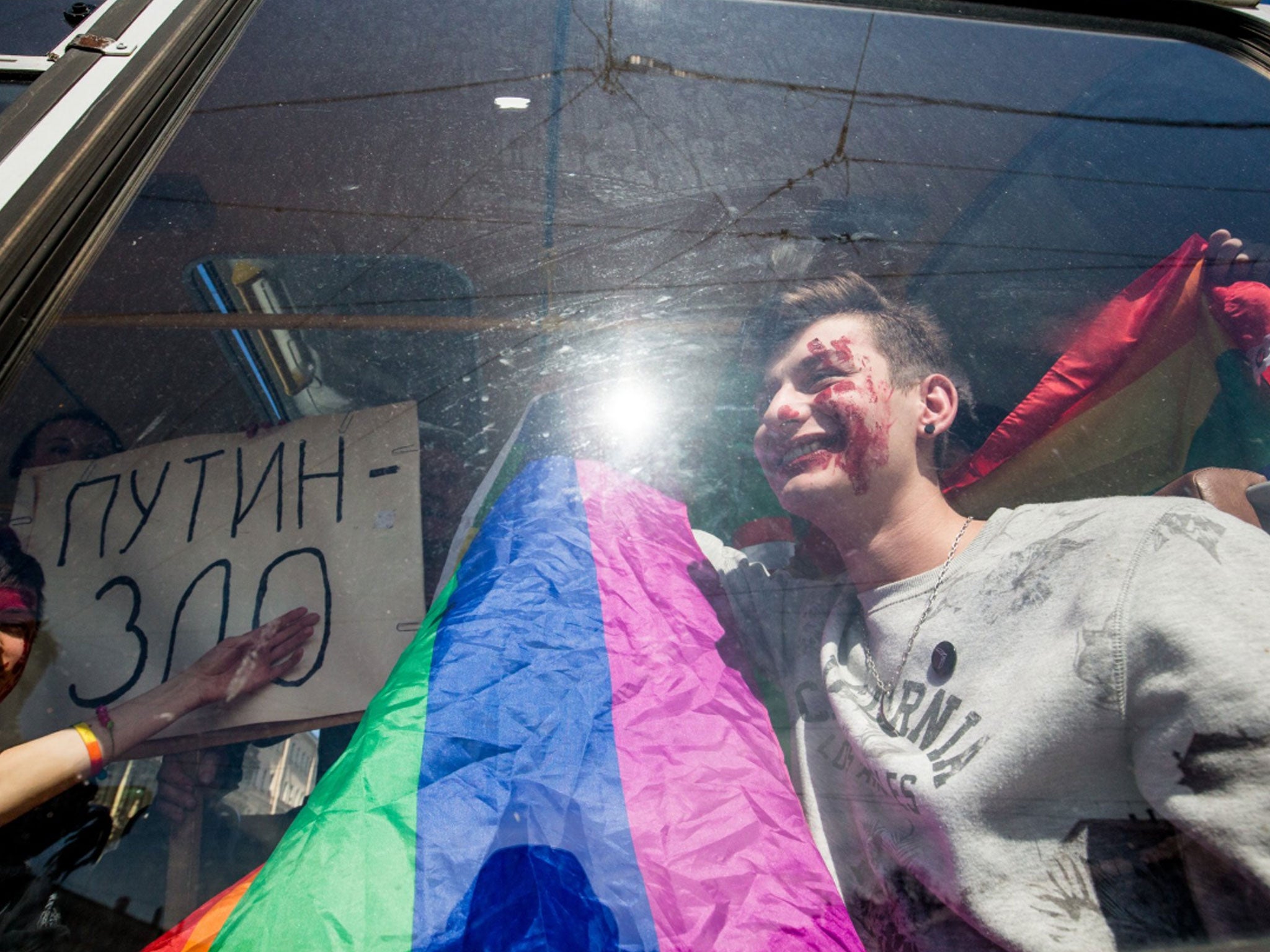 ​Chechen leader Ramzan Kadyrov has argued no gay people exist in the Russian republic and those who are LGBT are fake Chechens.
Mr Kadyrov's comments come after Russian President Vladimir Putin announced he would communicate with the country's Prosecutor General and Minister of Internal Affairs about reports of the detention and torture of gay men in Chechnya.
More than 100 men have reportedly been detained and tortured in Chechnya after being identified as suspected "homosexuals". At least four are alleged to have been killed.
But Mr Kadyrov claimed gay men in the republic were not true Chechens and were simply pretending to be Chechen in order to "get to the West".
"We have never had them among the Chechens. Unless we are talking about those who aren't Chechens but say they are so that they can get to the West," the leader told Interfax news agency.
"Chechen society does not have this phenomenon called non-traditional sexual orientation. For thousands of years, the people have lived by other rules, prescribed by God."
He claimed Chechen authorities had not received any official reports of the systematic persecution of gay people in the conservative and chiefly Muslim region. A spokesperson for Mr Kadyrov previously suggested the allegations were "absolute lies and disinformation", claiming gay people did not exist in the republic.
Hundreds protest at Russian embassy over 'gay concentration camps' in Chechnya
"You cannot detain and persecute people who simply do not exist in the republic," he told Interfax. "If there were such people in Chechnya, the law-enforcement organs wouldn't need to have anything to do with them because their relatives would send them somewhere from which there is no returning."
Mr Putin's spokesman has backed his denials of brutality towards men who are suspected of being gay.
Survivors have told reporters and human rights organisations the people who captured and tortured them were members of the police force. It is of course unlikely for the police to record crimes they are reportedly perpetrating.
According to a survivor testimony from a man detained in a "gay torture camp" in the republic, Chechen police are urging parents to kill their gay children.
Russian police rounded up and detained LGBT activists seeking to raise awareness about the persecution of gay men in Chechnya last week. Around 10 protesters were arrested during a demonstration held at a May Day march in St Petersburg.
German Chancellor Angela Merkel has raised alarm bells about the reported ill-treatment of gay men and urged the Kremlin to properly investigate the allegations.
Join our commenting forum
Join thought-provoking conversations, follow other Independent readers and see their replies