Rarest Beanie Baby bought for just £10 at car boot sale could be sold for £62,500 on eBay
A couple from Cornwall has bought the bear for just £10 at a car boot sale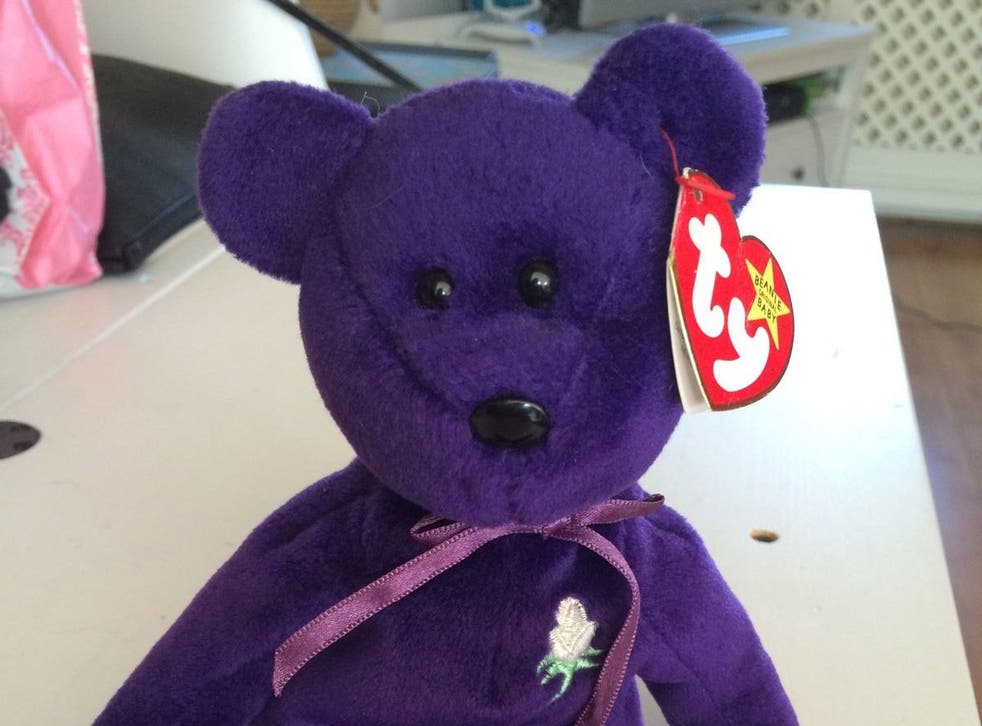 So it turns out that some beanie babies can make you rich.
Young couple Leah Rogers and Ryan Flanaghan bought a purple beanie bear beanie at a car boot sale in Bude, Cornwall for £10 — it could now be worth more than £62,000.
The toy, which they picked up on the most recent Bank Holiday Monday, is one of just 100 'first edition' bears made to honour Princess Diana after her death in 1997.
For comparison, a second-edition bear is sold for around £25.
1990s nostalgia: The top 10

Show all 10
According to a Daily Mail report, 22-year old builder Flanaghan was once a beanie baby enthusiast, and recognised the bear as potentially the most valuable one out there.
The couple confirmed that it was in fact the extremely rare bear — handmade in Indonesia in 2007 with special pellets and a tag that refers to the Princess of Wales Memorial Fund.
There was a poem as well, about Princess Diana: "Like an angel she came from heaven above; she shared her compassion, her pain, her love; she only stayed with us long enough to teach the world to share, to give, to reach."
Another first edition Princess Diana bear is reportedly listed on eBay for £62,500.
Other similar beanie babies are available for far less, however, with some on offer for between £1,000 and £14,000.
The couple have now put their own purple collectible up for online auction, starting the bidding at £25,000. They hope to spend the proceeds on a deposit for a house.
Rogers, 20, told the Mail: "We couldn't believe it. We picked it up for £10 and it could be worth tens of thousands.
"It's so hard for young people to get on the property ladder so we think this could really be a blessing."
Register for free to continue reading
Registration is a free and easy way to support our truly independent journalism
By registering, you will also enjoy limited access to Premium articles, exclusive newsletters, commenting, and virtual events with our leading journalists
Already have an account? sign in
Register for free to continue reading
Registration is a free and easy way to support our truly independent journalism
By registering, you will also enjoy limited access to Premium articles, exclusive newsletters, commenting, and virtual events with our leading journalists
Already have an account? sign in
Join our new commenting forum
Join thought-provoking conversations, follow other Independent readers and see their replies