Recep Tayyip Erdogan: Turkish President could face arrest in Sweden over 'genocide' lawsuit
Complaint is country's first to be lodged against head of state, which could see him arrested if pursued by prosecutor's office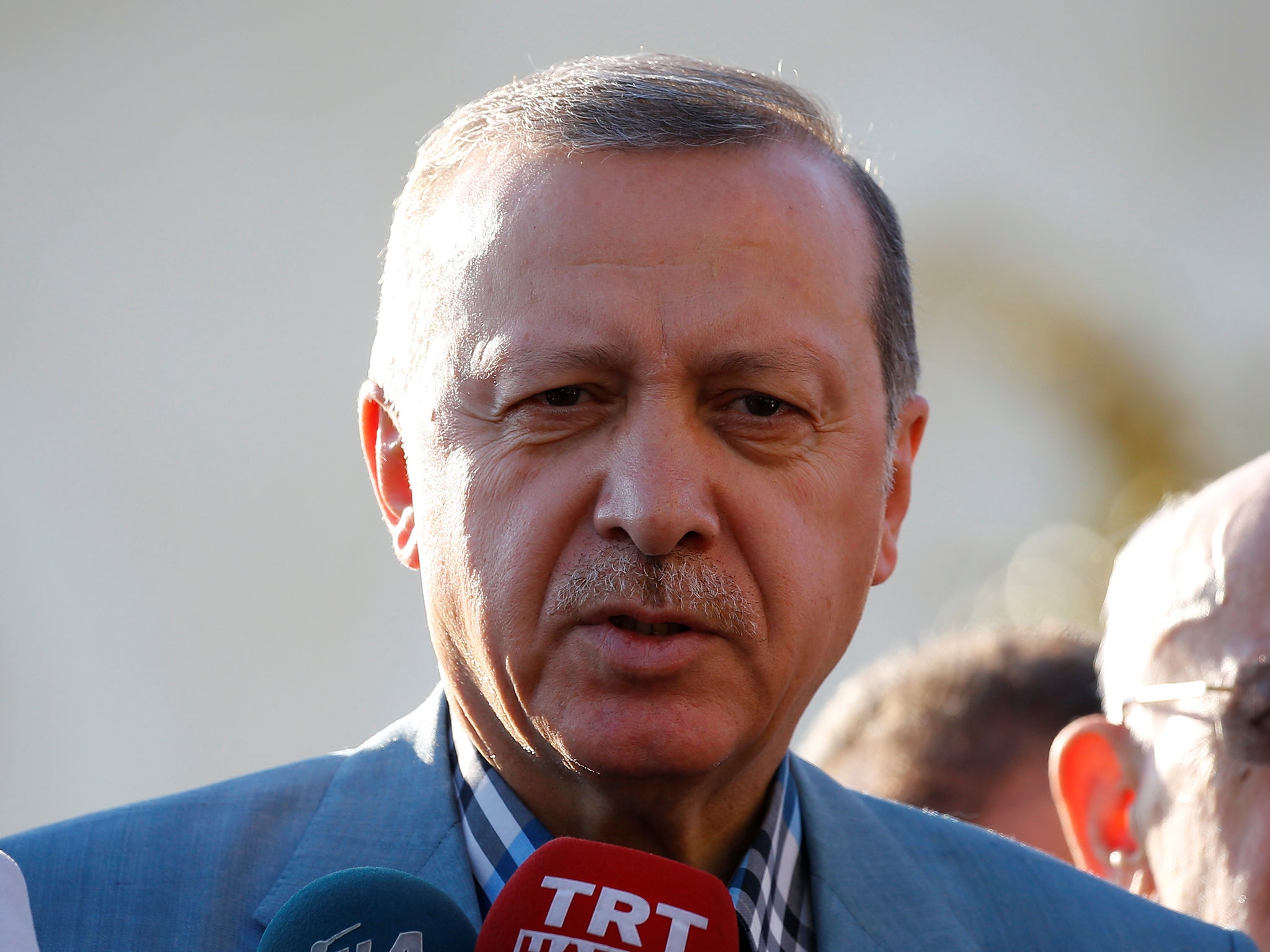 Swedish lawmakers have filed a complaint against the Turkish President, Recep Tayyip Erdogan, accusing him of genocide, crimes against humanity and war crimes.
Five MPs filed the lawsuit with Sweden's public prosecutor for Mr Erdogan's role in the bloody conflict between Turkish forces and Kurdish militants since 2015.
The complaint is the first in Sweden to be lodged against a head of state, and also names several other Turkish ministers including the country's Prime Minister Binali Yildirim. If it is pursued, it could see an arrest warrant issued against Mr Erdogan.
"We are five lawmakers handing in a complaint... (requesting) punishment for genocide, crimes against humanity and war crimes," Left party MP Annika Lillemets told a news conference in Stockholm.
It comes after a 2014 law was passed to allow the country's courts to preside over any case involving crimes against humanity, regardless of where the crime was committed.
"Anyone, who in order to completely or partially destroy a national or ethnic group of people....is guilty of genocide," the legislation reads.
Sweden's prosecutor will decide whether to launch an investigation from the complaint. If it decides to pursue the claims, Mr Erdogan could face an arrest warrant in Sweden.
World news in pictures
Show all 50
Green Party member Carl Schlyter said he hoped other European countries would consider taking similar action.
"If (Mr Erdogan) is hindered from roaming around in Europe and influencing European countries the way he wants, then I hope that this will affect his politics," he said.
Join our commenting forum
Join thought-provoking conversations, follow other Independent readers and see their replies