Recep Tayyip Erdogan threatens to say 'goodbye' to the EU unless they move Turkey's accession forward
President warns EU member states they must open 'new chapters' in talks on his country joining the bloc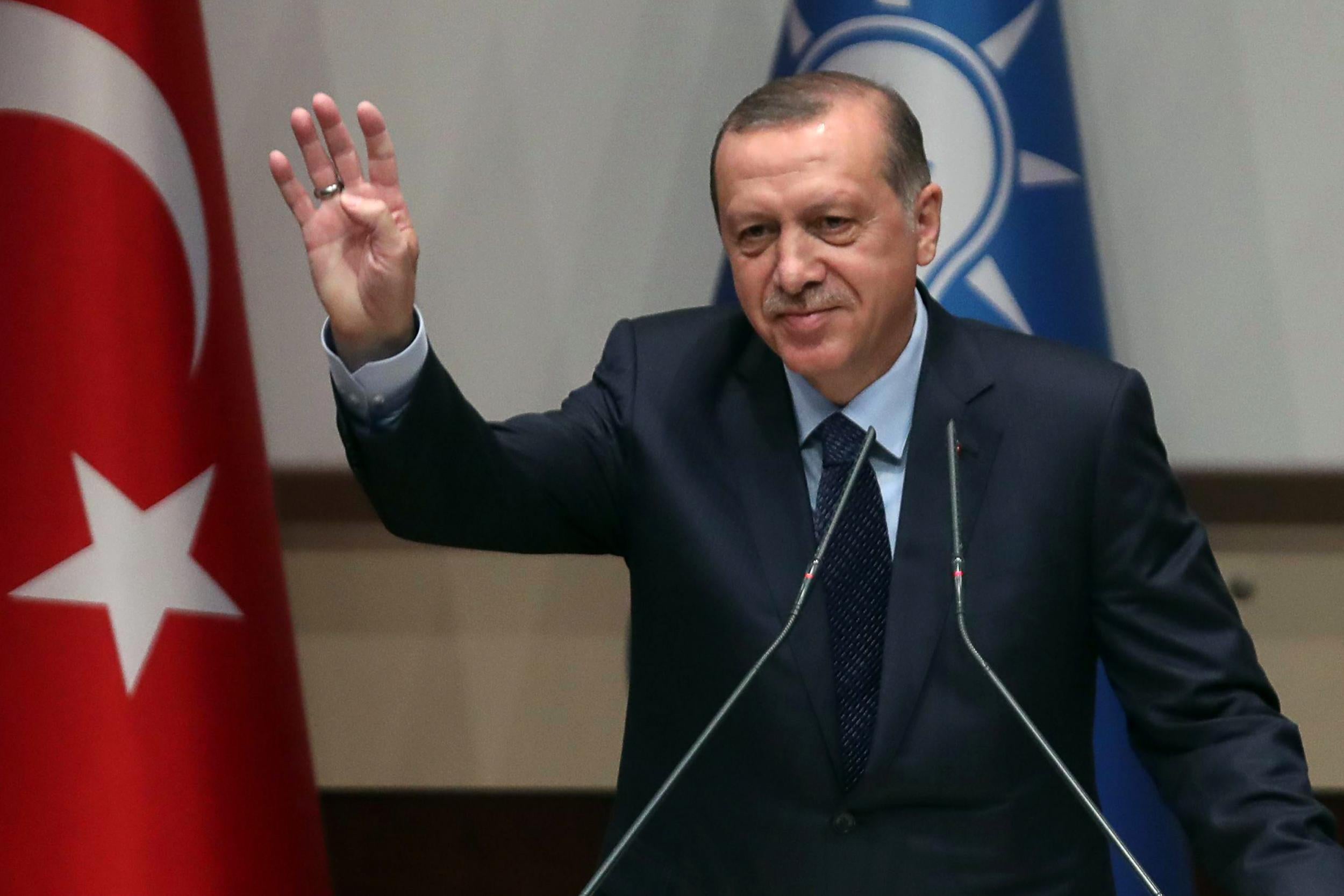 President Tayyip Erdogan said on Tuesday the European Union must open new chapters in Turkey's accession process, otherwise Ankara had nothing to discuss with the bloc and would say "goodbye".
His comments came after European Commissioner Johannes Hahn, who oversees EU membership bids, told Reuters Turkey under Erdogan had turned its back on joining the bloc.
"From now on there is no option other than opening the chapters you have not yet opened. If you do not open (them), goodbye," Erdogan said at a ceremony to mark his return to the ruling AK Party.
World news in pictures
Show all 50
Copyright Reuters
Join our commenting forum
Join thought-provoking conversations, follow other Independent readers and see their replies