Red alert as Iceland's Bardarbunga volcano starts erupting prompting fears of travel chaos
Icelandic Met Office has warned ash emissions are likely though airports remain open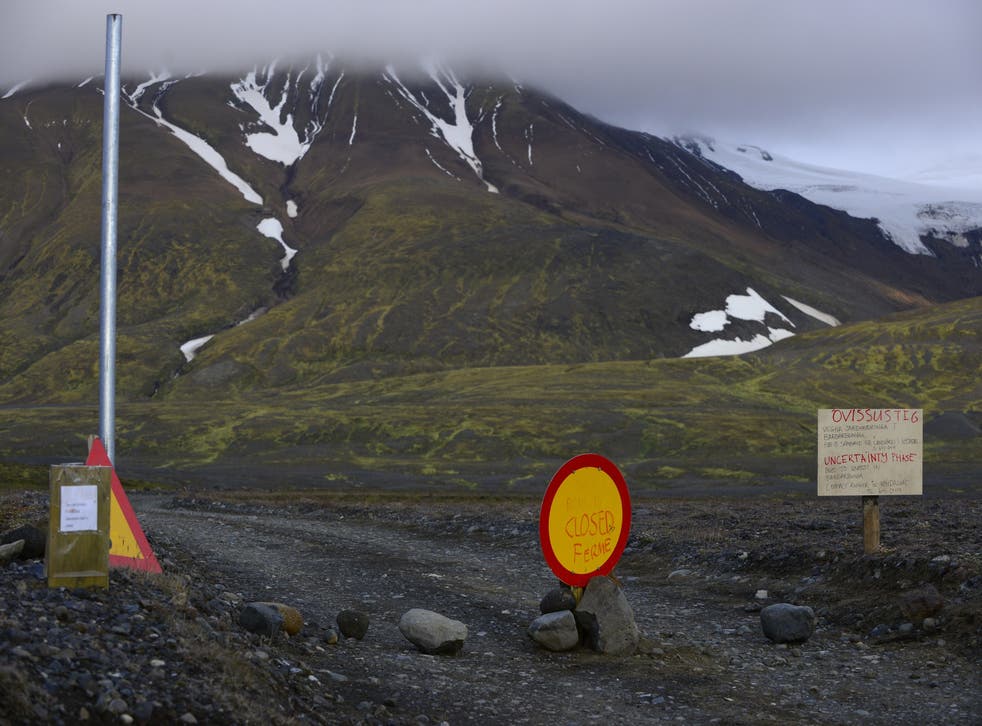 A red alert has been issued amid fears another ash cloud could cause extensive travel disruptions.
Scientists at the Icelandic Met Office have warned that significant ash emission could follow a small lava-eruption from the Bardarbunga volcano, currently underway.
A statement from the Icelandic aviation authorities has said that airspace over the site is closed but added all general airports in the country remain open.
Shortly after 2pm today, an earthquake measuring an estimated 4.5 magnitude on the Richter scale occurred in the area.
According to the Icelandic Met Office, experts from the Institute of Earth Sciences have accompanied coast guards in a fly-over of the area alongside civil protection representatives.
They have said there are currently not any "visible signs" of an eruption, though instrument readings will provide further clarity when they are confirmed later today.
In 2010 an eruption from Iceland's Eyjafjallajokull volcano produced an ash cloud so large it disrupted travel across Britain and mainland Europe.
Upwards of 100,000 flights were cancelled, some 90 per cent in the UK, with more than 10million people stranded or unable to board flights as a result.
Airlines were said to have lost close to £1.7billion in lost revenue as a result.
Bardarbunga is part of a large system of volcanoes in the heart of Iceland hidden beneath a 500 metre thick glacier known as Vatnajokull.
Any eruption from the volcanoes could result in the flooding of the area north of the glacier, authorities have warned.
There is between 150 to 400 metres of ice above the Bardarbunga volcano. A red alert is the highest warning on Iceland's five-point scale.
Register for free to continue reading
Registration is a free and easy way to support our truly independent journalism
By registering, you will also enjoy limited access to Premium articles, exclusive newsletters, commenting, and virtual events with our leading journalists
Already have an account? sign in
Register for free to continue reading
Registration is a free and easy way to support our truly independent journalism
By registering, you will also enjoy limited access to Premium articles, exclusive newsletters, commenting, and virtual events with our leading journalists
Already have an account? sign in
Join our new commenting forum
Join thought-provoking conversations, follow other Independent readers and see their replies