Charities saving refugees in the Mediterranean are 'colluding' with smugglers, Italian prosecutor claims
Several NGOs working on the front lines of the refugee crisis reject claims as 'baseless' as Mediterranean death toll passes record 1,000 in 2017 so far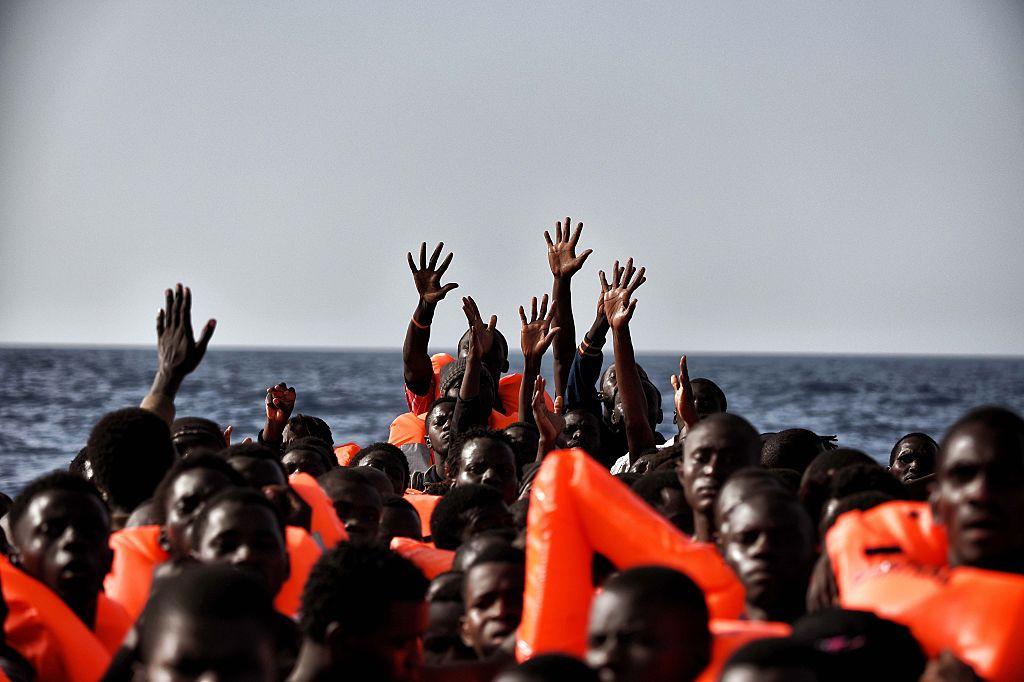 An Italian prosecutor has said that he has evidence that charities helping refugees and migrants cross the Mediterranean Sea to Europe safely are "colluding" with people smugglers.
Speaking to Italy's La Stampa, Sicily-based Carmelo Zuccaro told the paper: "We have evidence that there are direct contacts between certain NGOs and people traffickers in Libya."
Charities were making telephone calls to Libya, helping to guide smugglers' ships in Libyan as well as international waters and advising them to turn off transponders to avoid detection, he added.
The British volunteers risking their lives to help refugees across the Mediterranean
Mr Zuccaro did not say whether he would open a criminal investigation.
Several NGOs working in the Mediterranean previously told The Independent such claims were "baseless".
Mr Zuccaro's task force began to investigate alleged links between charities and Libyan smugglers – ruthless criminals who prey on the desperate and whose business fuels Libya's civil war – in 2016.
As recently as last week he admitted he had no proof for allegations that NGOs were advising refugees not to cooperate with the Italian authorities, although the Italian parliament has also launched a fact-finding mission into the issue.
In pictures: A day of refugee rescues in the Mediterranean Sea
Show all 7
"We have seen the aftermath of what smugglers do, leaving families for dead in icy waters or giving them a dinghy knowingly with a broken engine," Jude Bennett, co-founder of volunteer search and rescue team Refugee Rescue said, calling the claims "ridiculous".
"Refugee Rescue and other humanitarians are pawns in a larger political game. We are there to save lives at sea, simple."
The prosecutor's comments come amid escalating criticism from right-wing European politicians and agencies over the role of charities doing frontline rescue work in the Mediterranean refugee crisis.
More than 1,000 people have already died making the crossing between Libya to Italy so far this year, and 37,000 people have been rescued – an increase of more than 40 per cent on 2016, the UN's refugee agency says.
A controversial 2016 deal between Turkey and the EU that means refugees crossing the Aegean Sea to Greece are returned has succeeded in cutting the the number of people making that journey – but travel across the much larger stretch of the Mediterranean between Libya and Italy has increased in the same time period.
While charities' search and rescue efforts were initially welcomed by EU authorities, a Frontex border agency February report claimed that charities operating near the Libyan coast "unintentionally help criminals achieve their objectives at minimum cost, strengthen their business model by increasing the chances of success".
Frontex has previously said that NGOs' work was tantamount to providing "a taxi service to Europe".
Stefano Argenziano, operations manager for migration at Médecins Sans Frontières, told The Independent that the medical charity rejected all allegations it was abetting smugglers.
"It's a ludicrous accusation that's diverting attention from the real problem," he said, adding that Europe has so far failed to provide other routes to safety for those fleeing instability and conflict on the African continent.
"The real problem is that people are dying. There's a gap in assistance and we're starting to wonder whether this is part of a deliberate plan to stop the migration flow…a deadly deterrent," he continued.
"Search and rescue is not the problem, but it is not the solution either. It is a necessity to save lives unless politicians can produce a safe and legal alternative."
Join our commenting forum
Join thought-provoking conversations, follow other Independent readers and see their replies