The story of the Kurdish musician who drowned clutching his violin after trying to reach Europe
Baris Yagzi's dream was to study music  in Belgium. He was still holding his violin when his body was found, after the smugglers' boat he had boarded in desperation sank in the Aegean.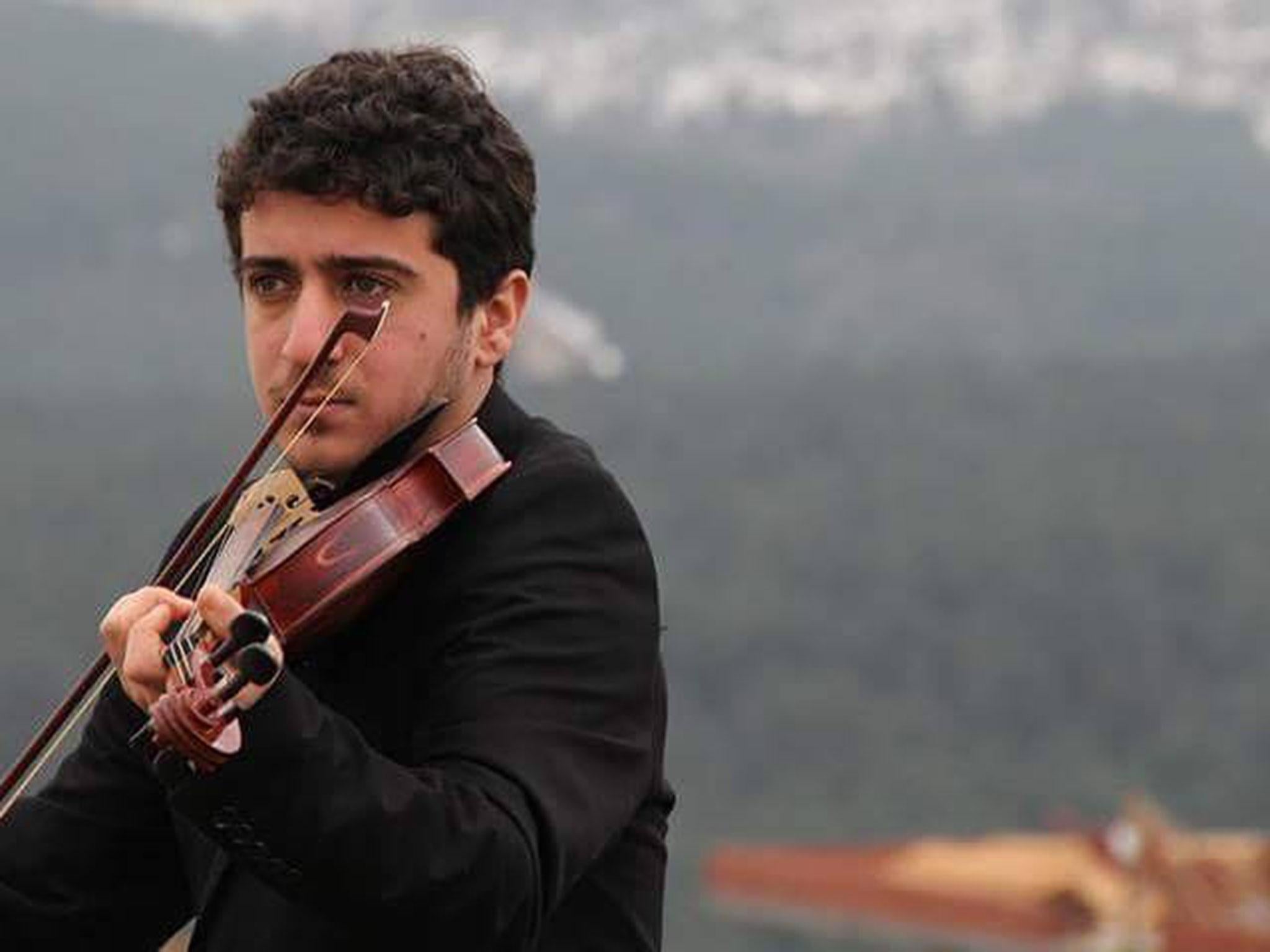 When Baris Yazgi's family heard a refugee boat had sunk in the Aegean Sea, they started to worry.
The 22-year-old Kurdish violinist had disappeared for two days after telling relatives of his dream to study music in Belgium, and his mother couldn't get through to his phone.
It was not until the Turkish coastguard found the body of a young man clutching a violin that the news they feared was confirmed.
"With pictures we recognised him," said Baris's brother, Cengiz Yazgi. "He loved his violin so much that he didn't let it go when he drowned.
"I don't know why he got on the boat, I guess it was because he had no hope anymore."
In a desperate attempt to reach Europe, Baris had boarded a refugee boat over the Aegean sea like more than a million men women and children before him.
But it sank on 23 April, killing at least 16 people including two children, and leaving only two survivors – a pregnant woman from the Democratic Republic of the Congo and another woman from Cameroon.
The victims are among more than 1,100 migrants killed attempting treacherous sea journeys to Europe this year – each one with a personal story frequently engulfed by the scale of the ongoing crisis.
Baris was the baby of his family, the youngest of nine brothers who was troubled in his teenage years before finding a sense of purpose in his passion for the violin.
The young Kurdish man's death has caused shock among friends in Istanbul and across Turkey, which is now accustomed to seeing Syrians, Iraqis and Afghans drowned off its shores.
An ex-girlfriend, who did not want to be named, said Baris's former school friends were "still in shock".
"He was never good in class," she told The Independent. "He was an aggressive kid in school and outside, but when he loved someone as a romantic way or as a friend you would know he would do anything for you."
She recalled him defending friends as a teenager, sometimes getting into fights and "crossing the line", before mellowing as he matured.
His talent for music was always on show, seeing him playing the guitar and writing his own songs, which he would perform at school.
"He became a man who knows what he wants," Baris' former girlfriend said. "He told me he was considering going to live with his big brother – I told him it was a good opportunity.
"We never thought his ending will be like that… he saved himself from where he grew up or any trouble he got into. His life would be great if he didn't get in that boat."
​Cengiz, who is also a musician, partly credits his brother's transformation to his love of the violin, which he gave his little brother five years ago to "protect him from bad habits".
"He came a long way, he was good," he recalled. "He was even giving lessons to students.
"He loved music, he loved classical western music in particular and he was playing it, learning and teaching it to others."
Baris played in cafés and on the streets of Istanbul, while doing odd jobs for money and being paid for music lessons, but dreamt of a more formal musical education.
He started taking English lessons, asking his teacher whether a qualification would help him get a visa in Europe.
But Baris had no job, no insurance and no money – none of the requirements needed to obtain a legal visa.
"Baris knew he wouldn't get the visa anyway so he probably didn't even try, or maybe he did and got refused," Cengiz told The Independent.
He had already taken a smugglers' boat to Greece last year, surviving that journey to stay with another brother who lives in Ghent. "He didn't really adapt well there, he was young, he didn't know what he really wanted maybe," said Cengiz, who lives in Istanbul.
"Belgium has lots a good music schools, I contacted some and some people I knew so they could help him a bit. No one did, they couldn't or maybe they didn't want to.
"He told us he wanted to come back to Turkey – we advised him to try in another city or another country."
But Baris returned on 15 July – hours before the outbreak of the violent attempted coup against President Recep Tayyip Erdogan.
The ensuing crackdown has seen more than 100,000 people detained and heightened suspicion turn against Kurds following a series of terror attacks by separatist extremists.
In pictures: Turkey coup attempt
Show all 17
"As soon as he got back he started to regret it," Cengiz recalled. "We told him to stay, not to try to leave again – we were scared it was too dangerous.
"He went away sometimes: we learnt that he went between Canakkale and Ayvacik to see how he could go again.
"He met smugglers that offered him passage to Greece on a small boat but Baris didn't accept. He was a smart boy who was questioning himself and he said no initially as he knew it was too dangerous.
"But in the end he changed his mind, he stopped resisting and got on the smugglers' boat."
Baris's family did not know where he was until they heard news of a boat sinking in the Aegean – a rare occurrence since the controversial EU-Turkey deal slowed crossings to a trickle.
"As my mother started to worry more and more, I called the coast guards to ask if Baris was one of the victims," Cengiz said.
Refugees in Greece: "Every day you die many times"
"He had no identity papers on him, he had left his Turkish ID at home so I asked if a young boy was also there, a boy with a violin maybe.
"They said a short young boy with a violin was one of the victims."
Baris's family is still reeling from the shock, with his mother and sister needing psychological treatment.
The violinist was buried in Istanbul, where musicians are planning a memorial playing some of his original scores.
"The authorities gave me his violin and the clothes he had had on," said Cengiz. "We have learnt that other young people were also dead, we have to focus on them also.
"Baris got attention in the Turkish media because he was Turkish but what about this other boys?
"Something has to be done to prevent these drastic situations. It has to stop."