Refugee crisis: Angela Merkel's allies could desert her over Germany's open-door policy
The leader of Bavaria's right-wing conservative Christian Social Union has warned the Chancellor that unless she radically changes the policy, his party will be left with no option but to leave her coalition
Tony Paterson
Berlin
Thursday 29 October 2015 23:32 Comments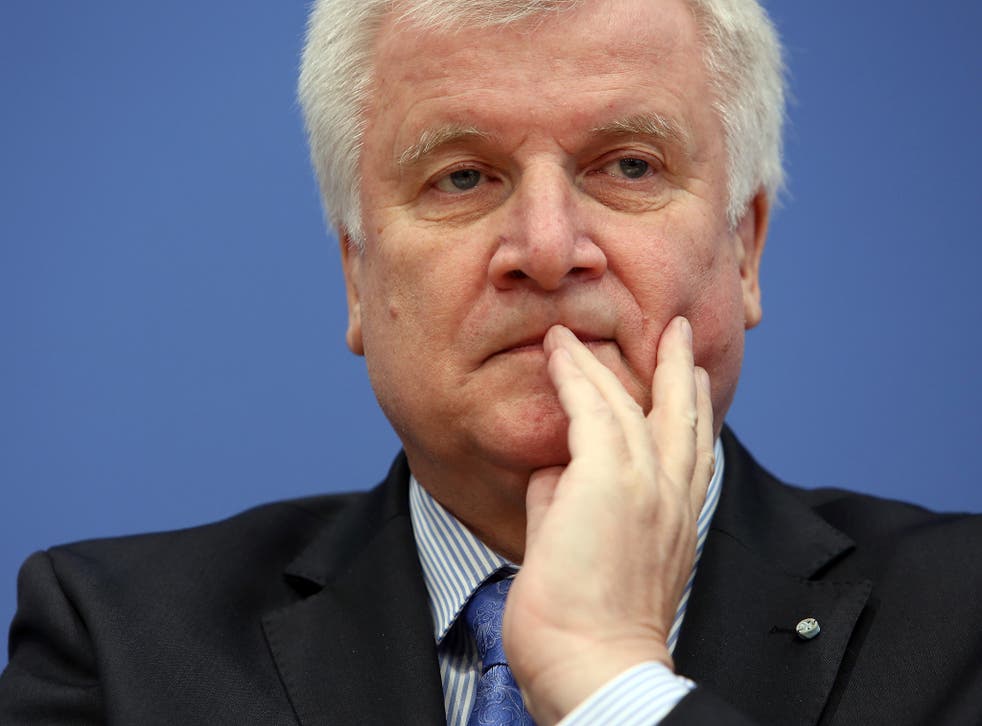 Chancellor Angela Merkel's Bavarian coalition partners have threatened to bring down her conservative-led government in a desperate bid to halt an open-door refugee policy which has inundated southern Germany with tens of thousands of people since early September.
Horst Seehofer, the Bavarian prime minister and leader of the state's right-wing conservative Christian Social Union (CSU), warned Ms Merkel that unless she radically changed Germany's refugee policy, his party would be left with no option but to leave her coalition.
He told Bild newspaper that a crisis meeting of his party leadership on Monday would discuss "emergency measures". He refused to rule out removing three government ministers from Ms Merkel's ruling alliance, which would bring an end to her current coalition.
The CSU is the Bavarian sister party to Ms Merkel's conservative Christian Democrats and forms part of the Chancellor's conservative bloc in parliament.
"We cannot go on letting the Christian Democrats drag us into the abyss," Bild quoted a leading CSU official as saying, while Markus Söder, the Bavarian finance minister, warned that Germany now has "a real coalition crisis".
Bavaria's sabre rattling comes ahead of a refugee crisis summit this Sunday which will be hosted by Ms Merkel and attended by the leaders of Germany's ruling parties. Ms Merkel rejected Mr Seehofer's demands for a radical policy change: "We cannot just flip a switch; we have to proceed step by step," she insisted.
Officials in Bavaria said they were at breaking point after more than 7,000 refugees arrived in the border town of Passau overnight with no sign that the refugee influx was easing.
To reduce the pressure on Bavaria, officials said they were considering packing refugees into buses on arrival and dispatching them immediately to other German federal states. Thousands of refugees were reported to have spent the night in the open in sub-zero temperatures on the German-Austrian border on Wednesday.
Register for free to continue reading
Registration is a free and easy way to support our truly independent journalism
By registering, you will also enjoy limited access to Premium articles, exclusive newsletters, commenting, and virtual events with our leading journalists
Already have an account? sign in
Join our new commenting forum
Join thought-provoking conversations, follow other Independent readers and see their replies