Refugee crisis: Chancellor Angela Merkel set to curb Germany's open-door policy
Senior members of Merkel's ruling Christian Democrats endorsed plans to drastically curb the rights of Syrian migrants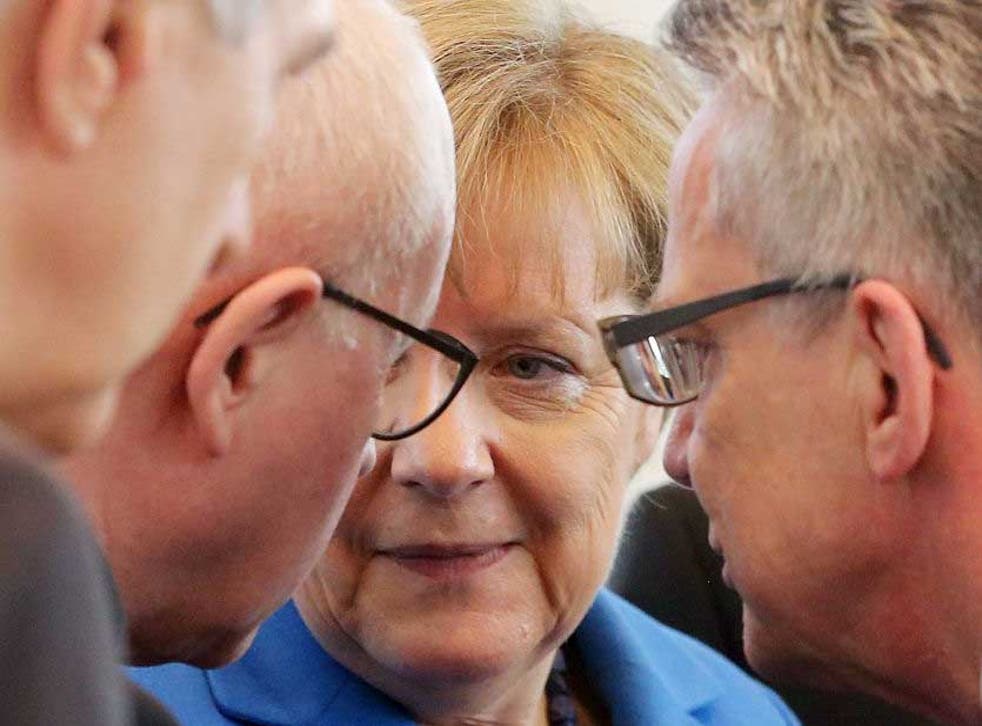 Chancellor Angela Merkel was set to back down from her controversial open-door refugee policy today after senior members of her ruling Christian Democrats endorsed plans to drastically curb the rights of Syrian migrants in Germany and ban relatives from joining them.
Under proposals announced by the German Interior Minister, Thomas de Maizière, Syrian refugees would be allowed to stay in Germany for just one year as opposed to the current three years. Relatives who are currently allowed to join them would be banned from doing so. It was not clear whether the policy would be applied retroactively to refugees who have already been granted temporary residency.
Ms Merkel made no comment about the plans today. However, her press spokesman said she "fully supported" her Interior Minister. MPs in the Christian Democrat leadership said in a statement that they endorsed the proposals which were earlier approved by the veteran Finance Minister Wolfgang Schäuble.
The deputy party leader, Julia Klöckner, said it was "obvious" that measures recently decided by Germany's coalition government were "not sufficient to bring the refugee crisis under control". However Ms Merkel faced the possibility of a major split within her ruling alliance over the issue.
Her Social Democrat coalition partners said they strongly opposed plans to curb the rights of Syrian refugees who make up the largest number of the estimated 800,000 to one million migrants Germany is expected to take in this year.
Register for free to continue reading
Registration is a free and easy way to support our truly independent journalism
By registering, you will also enjoy limited access to Premium articles, exclusive newsletters, commenting, and virtual events with our leading journalists
Already have an account? sign in
Register for free to continue reading
Registration is a free and easy way to support our truly independent journalism
By registering, you will also enjoy limited access to Premium articles, exclusive newsletters, commenting, and virtual events with our leading journalists
Already have an account? sign in
Join our new commenting forum
Join thought-provoking conversations, follow other Independent readers and see their replies