Refugee crisis: Angela Merkel signals deportation of economic migrants from Germany as EC President Jean-Claude Juncker calls for migration summit
Tough new measures include plans for 'transit zones' at the borders and making Luftwaffe pilots available to fly economic migrants back to so-called 'safe' countries as the Chancellor attempts to defuse mounting criticism of her open-door refugee policy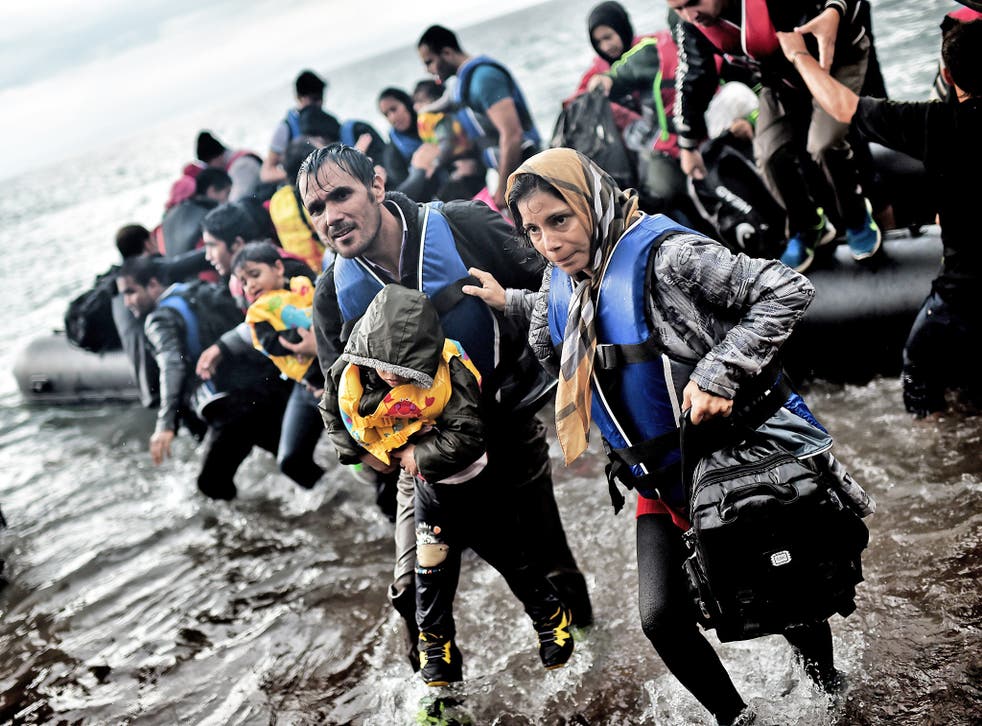 Chancellor Angela Merkel's government has unveiled a number of tough new measures, including the use of military aircraft, to deport tens of thousands of unwelcome economic migrants in an attempt to defuse mounting criticism of her open-door refugee policy.
Europe has struggled to deal with the influx of refugees and migrants making their way across the continent, and the move by Ms Merkel's government came as thousands remain trapped in the Balkans.
The deteriorating conditions there led European Commission President Jean-Claude Juncker to call for an extraordinary summit of several European leaders to take place later this week aimed at trying to alleviate the problem.
In Germany, under the new plans scheduled to come into operation next week, Luftwaffe pilots will be made available to fly military transport planes to ferry economic migrants from Germany back to so-called "safe" countries such as Albania, Kosovo and Montenegro.
Government figures released on Wednesday show there are currently 193,500 economic migrants in Germany who the authorities had failed to return home after their applications for asylum had been rejected. The government also said it wouldn't give warning of forthcoming deportations and would end its previous policy of delaying the return of unwelcome migrants during the winter. Legal rights enabling migrants to challenge deportation orders would also be curbed.
The measures include plans for "transit zones" on Germany's borders from where people could be deported before gaining full entry to the country. More than 40 per cent of Germany's migrants were last month reported to have come from recently deemed "safe" countries.
Refugees settle in Germany

Show all 12
The deportation drive is Ms Merkel's latest attempt persuade rebels within her own party and an increasingly sceptical public that she is gaining control of Germany's biggest refugee crisis since the Second World War.
Outside Germany, border controls imposed by several countries in recent weeks, particularly Hungary, have led to a bottleneck of refugees in the Balkans, in Croatia, Serbia and Slovenia.
Slovenia's parliament passed legislation to give the army more power to help police guarding the border, The country has borne the brunt of the search for new routes to western Europe and has seen more than 20,000 people arrive since Saturday seeking to pass through to Austria.
In light of the "unfolding emergency" in the Balkans, Mr Juncker has invited the leaders of Austria, Bulgaria, Croatia, Macedonia, Germany, Greece, Hungary, Romania, Serbia and Slovenia to a migration summit on Sunday to discuss the "need for much greater cooperation", a statement from the Commission said.
Register for free to continue reading
Registration is a free and easy way to support our truly independent journalism
By registering, you will also enjoy limited access to Premium articles, exclusive newsletters, commenting, and virtual events with our leading journalists
Already have an account? sign in
Register for free to continue reading
Registration is a free and easy way to support our truly independent journalism
By registering, you will also enjoy limited access to Premium articles, exclusive newsletters, commenting, and virtual events with our leading journalists
Already have an account? sign in
Join our new commenting forum
Join thought-provoking conversations, follow other Independent readers and see their replies