Sweden sees record numbers of asylum seekers withdraw applications and leave
Sweden is no longer a utopia for asylum seekers, but the Swedish Government is offering migrants up to £3,500 each to go home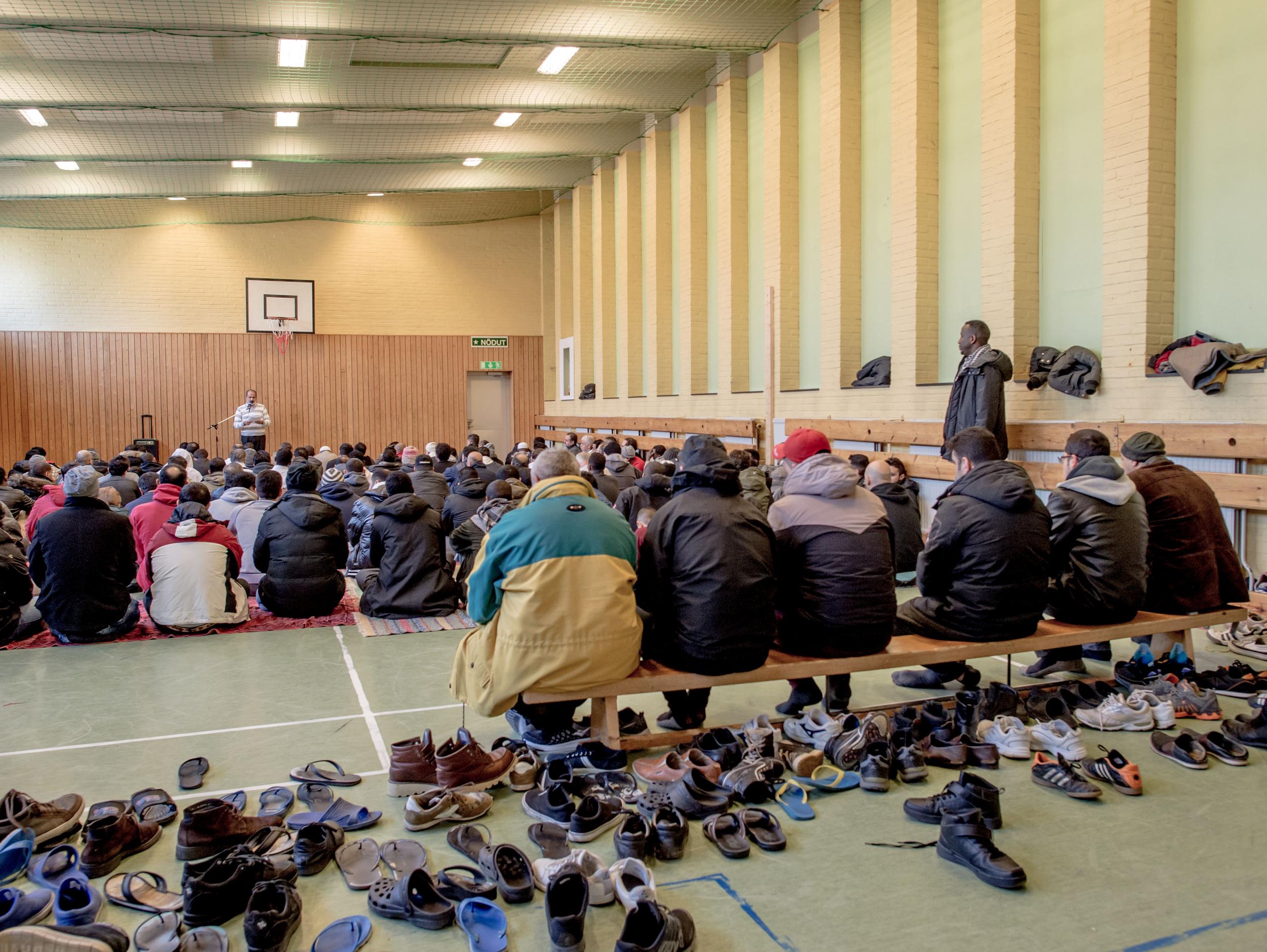 A record 4,542 asylum seekers withdrew their applications and left Sweden in the first eight months of 2016 as a result of long processing times, strict new rules on family reunion, and payouts to migrants who voluntarily returned to their country of origin.
There were also less than half as many new claims made between January and August 2016, as in the same period of 2015.
Sweden used to be one of Europe's most popular destinations for migrants, with the number of asylum applications doubling between 2014 and 2015 to more than 160,000.
A high success rate – 55 per cent of claims were accepted in 2015 – combined with generous welfare benefits for asylum seekers, and a comparatively welcoming population, made the country extremely popular with people fleeing war and persecution, and left the Scandinavian nation with the second highest number of refugees per capita in Europe.
But for many asylum seekers who arrived during the influx last year, Sweden has proved less of a utopia than they hoped. Many faced a long, cold winter in political limbo, camped out in makeshift accomodation while the state struggled to cope with the large number of new claims. Less than 500 of the 160,000 arrivals have managed to secure jobs.
Concerned about the strain placed on the economy of the country, which was expected to spend about one per cent of its GDP on asylum seekers in 2016, the Swedish Migration Agency, a government department responsible for processing claims, introduced tougher rules at the start of 2016, designed to deter and keep out asylum seekers.
Separated during migrant chaos, family reunites in Sweden
New border controls were brought in, as were stricter rules surrounding family reunion. Housing was withdrawn for failed asylum seekers and plans announced to expand immigration detention.
The Swedish public also appear to be have become more hostile to migrants.
A survey released in February showed immigration was the main concern for 40 per cent of Swedes, above worries about failing schools, joblessness and welfare. The change was the biggest opinion swing in the poll's history.
"Most Swedes are not racist," said Ylva Johansson, the Minister for Employment and Integration. "But when there is this special asylum housing when they cannot work, and cannot be part of society this is really a tension. This is a dangerous situation; we have a lot of people in no-man's land ... living outside society."
As a consequence of the change in rules and attitude, the Migration Agency is now predicting just 60,000 new asylum claims overall in 2016, and has revised its estimate of how much money it will need to accomodate asylum seekers to £4.8 billion less than was originally estimated.
As well as detering new claimants, the situation has encouraged a greater number of asylum seekers to take the government up on a scheme which has been in place since the start of 2013: offering grants of up to 30,000 Kronor (£3,500) to individuals and 75,000 Kronor (£8,600) to families who return to their country of origin voluntarily. The money is only handed out after the individual or family has left Sweden.
"We are getting signals that asylum seekers are tiring of long processing times and that things have not turned out as they expected in Sweden," Kristina Ränner, a Migration Agency expert told local media.
The situation has changed so much the number of people from Iraq who cancelled their asylum applications in 2016 (1,366) is actually greater than the number of new claims from Iraqi asylum seekers (1,243).
A similar trend can be seen among Afghans. Statistics show only 18 per cent of Afghans are likely to have their asylum applications approved, so many are choosing to leave of their own accord. In all, 500 people from Afghanistan have withdrawn their applications so far in 2016.
"The climate here in Sweden has toughened considerably. That leads to a new kind of decision," added Ms Ränner.
Sweden's statistics, however, have to be viewed in the context of less refugees entering Europe overall in 2016 than in 2015. The Balkan route has essentially been closed off by the EU-Turkey deal, which forces migrants to return to Turkey unless they want to claim asylum in Greece, which would stop them travelling onwards to countries in northern Europe.
2016 has been the deadliest year so far for refugees trying to reach Europe, aid workers have said, telling The Independent in July they are frustrated at moves within the EU to keep more refugees out and to block off entry routes without providing safe legal alternatives.
Refugee crisis - in pictures
Show all 27
"I think as long as people drowning in the Mediterannean then enough isn't being done," said Dr Erna Rijnierse, a doctor from Médecins Sans Frontières.
"Everyone has an opinion on how to keep these people out of Europe but no one has an opinion on where they are coming from or why they are running away.
"These people have good reasons for coming, they are risking their lives."
The Office for the UN High Commissioner for Human Rights warned physical and legal barriers to migration were "no match" for human trafficking
Maria Grazia Giammarinaro said criminalising refugees made people fleeing conflict, persecution and extreme poverty easy prey.
"Some countries have adopted restrictive approaches, which exacerbated vulnerabilities of migrants, refugees and asylum seekers to human trafficking," she said.
Join our commenting forum
Join thought-provoking conversations, follow other Independent readers and see their replies