Refugee crisis: Britain sending just eight people to Greece to assist with EU plan to deport asylum-seekers to Turkey
Luxembourg, with a population one hundredth of the UK, has committed itself to supply seven people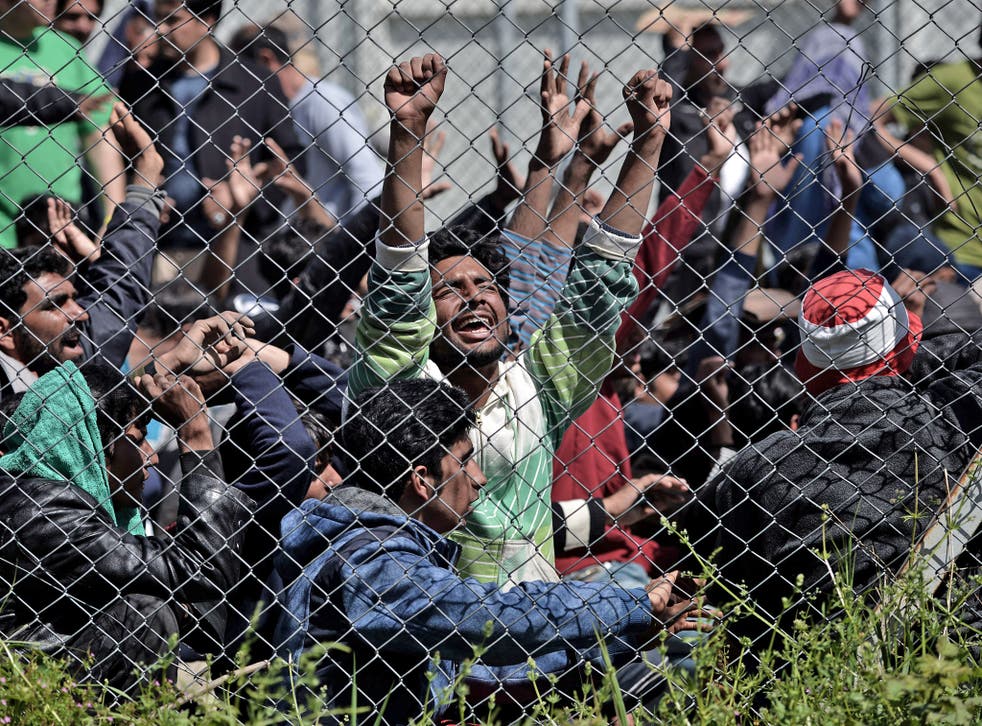 Britain has so far firmly committed to send just eight people to Greece to help get the controversial European Union scheme to send refugees back to Turkey off the ground, The Independent can reveal.
The EU has asked member states to supply around 2,500 interpreters, asylum experts, judicial officers and escort officers to support the Greek government in the massive programme.
Under the scheme, which began on Monday and has been condemned by human rights groups, failed asylum-seekers are deported in return for Syrians still in Turkish camps being given refuge in the EU.
According to the European Commission, member states have committed to send around 1,200 people to back up the major logistical exercise, with France promising 323 and Germany 222.
By contrast, the UK has so far only pledged to send eight judicial officers, and no interpreters, asylum specialists or escort officers. Even Luxembourg, with a population one hundredth of the UK, has committed itself to supply seven people.
Deportations of refugees and migrants from Greece to Turkey begin calmly
Ministers were challenged by the Liberal Democrats, who uncovered the figures, to recruit interpreters to help asylum-seekers submit their claims. The EU has only had offers of 36 interpreters towards the 400 it believes it needs.
Turkey's two million Syrian refugees

Show all 11
Alistair Carmichael, the Lib Dem Home Affairs spokesman, described the figures as an "embarrassing reflection of our own Government's inability to engage with this crisis".
He said: "The Government should be ashamed of itself for standing by while refugees suffer under this ill-thought, under-resourced programme."
According to critics, the returns deal, which was championed by German Chancellor Angela Merkel and agreed last month, breaches human rights legislation. However, the first boatloads of migrants deported from Greece arrived in Turkey two days ago.
In a call to the Greek Prime Minister, Alex Tsipras, David Cameron said more British personnel would be offered to Greece in coming weeks to support the operation.
Join our new commenting forum
Join thought-provoking conversations, follow other Independent readers and see their replies