Refugee crisis: David Cameron says Europe must get better at sending migrants home
EU leaders are meeting in Brussels for an emergency summit, after the Prime Minister told Francois Hollande more should be done to deal with people 'who don't have a genuine claim for asylum'
Adam Withnall
Wednesday 23 September 2015 11:36 Comments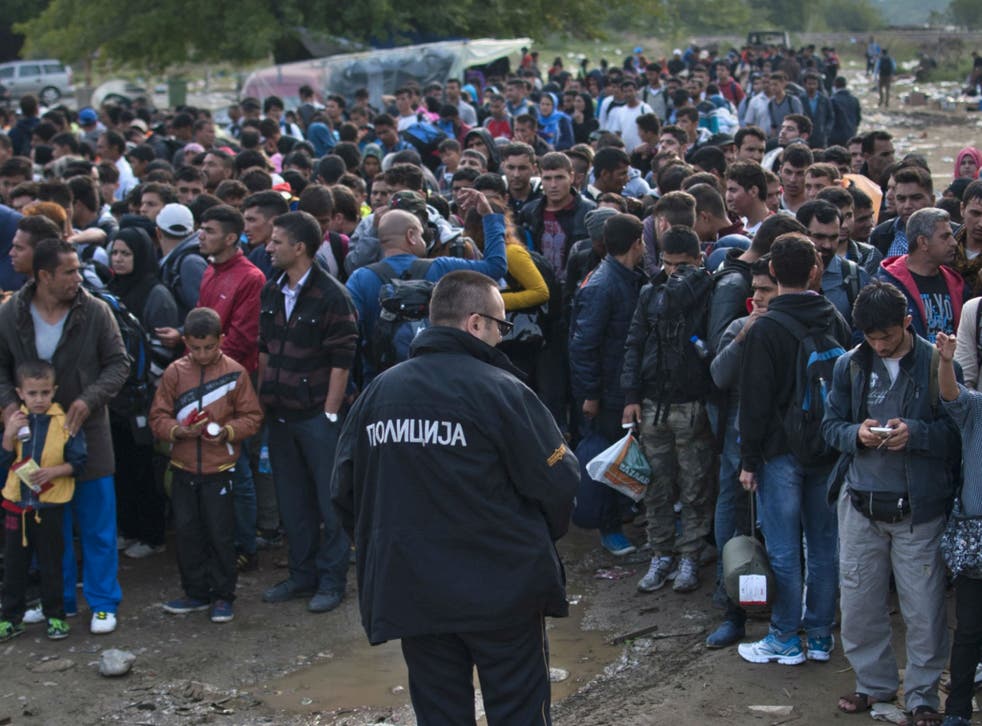 David Cameron has called on Europe to "do more to return migrants" to their countries of origin, as EU leaders met in Brussels to discuss the refugee crisis.
Speaking with the French President Francois Hollande, the Prime Minister said more action was needed to help those with a genuine claim to asylum from war-torn countries.
But with Britain choosing to opt-out of a divisive quota scheme to relocate 120,000 refugees across the continent and outside the Schengen zone of free movement, Downing Street officials suggested Mr Cameron would focus more on what could be done in countries closer to Syria itself.
During the meeting between Mr Cameron and Mr Hollande at Chequers on Tuesday night, the pair "agreed that EU countries should do more to return migrants who don't have a genuine claim for asylum to their countries of origin".
In graphics: Refugees in the EU

Show all 3
A spokesman for Mr Cameron said: "They discussed how a big part of the answer to the refugee crisis must be a solution to the situation in Syria and they agreed on the need to inject momentum into the political process there.
"They expressed their shared concern about the threat that [Isis] poses to our national security and agreed that we should keep working together as part of the coalition to defeat [Isis] and to counter this terrorist threat."
Mr Cameron will join EU leaders for talks at the emergency summit on Wednesday. Britain has given £1 billion in aid - more than any other EU nation - to countries neighbouring Syria, but it has fallen behind the likes of Germany, Austria, France and Sweden in the number of people it has offered to home.
Yesterday, the first of the 20,000 Syrian refugees to be accepted into the Government's expanded resettlement programme arrived in Britain.
Mr Cameron has said the 20,000 will be brought to the UK from camps near Syria so as not to encourage people to make the dangerous journey to Europe on their own. They will be taken in over the course of the next five years.
Register for free to continue reading
Registration is a free and easy way to support our truly independent journalism
By registering, you will also enjoy limited access to Premium articles, exclusive newsletters, commenting, and virtual events with our leading journalists
Already have an account? sign in
Join our new commenting forum
Join thought-provoking conversations, follow other Independent readers and see their replies