Refugee crisis: EU efforts to combat people smuggling 'pushing traffickers to use weaker boats'
Traffickers 'amending business model' to challenge EU policy of intercepting and sinking boats used for trafficking refugees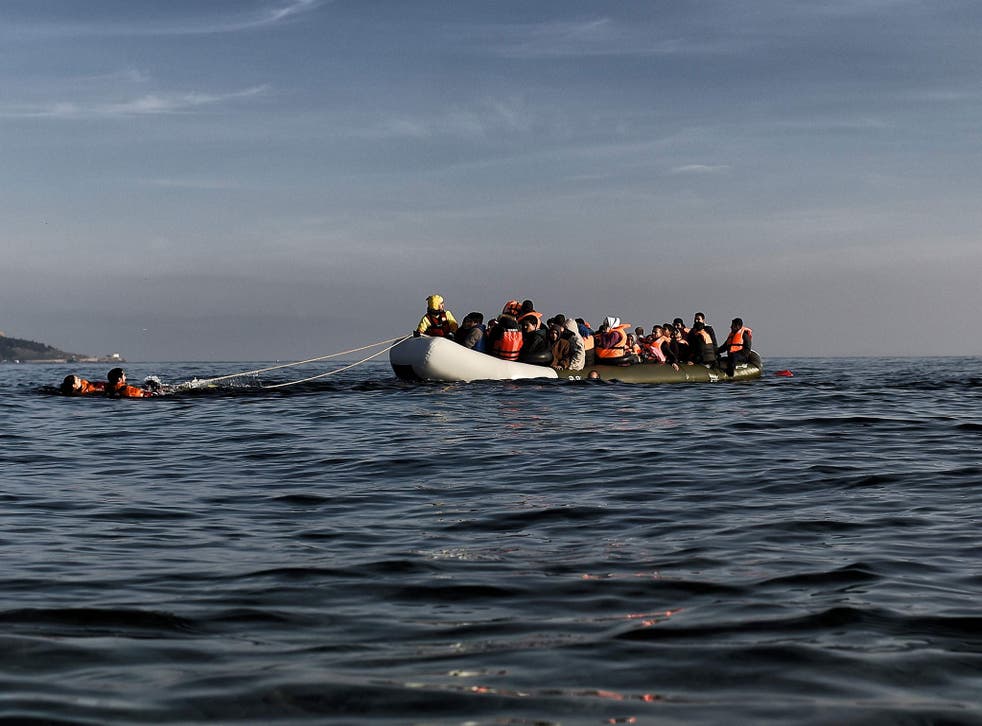 The EU's naval mission to combat migrant smugglers in the Mediterranean has driven traffickers to increasingly use cheaper, smaller, less seaworthy rubber boats, because they represent less of a financial loss if sunk, a top European general has said.
Giving evidence to a House of Lords committee, Lieutenant General Wolfgang Wosolsobe, director general of the European Union Military Staff, said that traffickers had been forced to "amend their business model" as a result of the EU's policy of intercepting and sinking boats used for trafficking refugees and migrants from Libya into southern Europe.
He said that traffickers were bulk-buying rubber-hulled boats from China which have "less carrying capacity, and are more limited by sea conditions".
The EU launched its military operation in the Mediterranean – known as Operation Sophia – last spring, in response to a string of sinking incidents in which hundreds of migrants drowned. Military vessels from several EU states, including the Royal Navy's HMS Richmond, have taken part in the operation, which is attempting to break up trafficking networks, apprehend smugglers, and sink their boats to avoid them being re-used.
Lieutenant General told peers that migrants were now being told by people traffickers not to aid authorities by disclosing information about their route after arriving, and that such advice had even been provided by an NGO, because of concerns of reprisals against migrants.
The number of Mediterranean crossings has decreased in the winter months because of adverse sea conditions. Lieutenant General Wosolsobe said it was too early to say whether Operation Sophia's presence in the area was driving more migrants to use routes into Europe via the Balkans – which has seen the highest migrant and refugee counts in recent months.
However, NGOs expect that the numbers crossing the Mediterranean will increase again from April as weather conditions improve. 157,000 migrants arrived in Italy via the central Mediterranean route in 2015, slightly lower than the record number who arrived in 2014.
"Examination of the statistics indicate that the continuous presence of Sophia units off the coast of Libya has forced traffickers to amend their business model," he told peers on the House of Lords EU External Affairs sub-committee. "No longer are there more expensive wooden or fibreglass boats used, as these represent a significant financial loss when they are destroyed by Sophia units."
Martin Xuereb, director of Migrant Offshore Aid Station, a charity dedicated to protecting migrants using sea routes into Europe, said that traffickers would be likely to offset the cost of losing their vessels by raising the fees charged to migrants.
"There have been wooden boats much safer than rubber boats but we have also encountered rubber boats that are safer than the wooden ones used," he said. "It is my understanding that this winter there were more crossings. As long as there is a demand, the traffickers, if they feel it is going to cost them more to buy the boat, will offload that cost on the people taking the journey."
Join our new commenting forum
Join thought-provoking conversations, follow other Independent readers and see their replies