EU nations must not refuse Muslim refugees, Angela Merkel says
Slovak President said he would "never bring even a single Muslim into his country"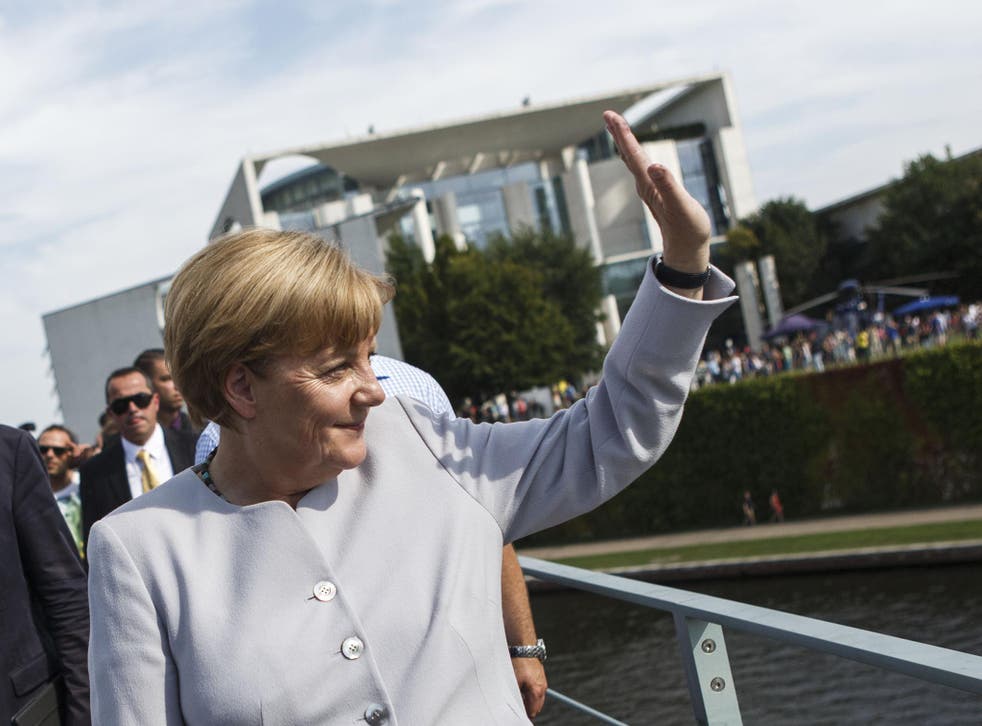 German Chancellor Angela Merkel has said it is "unacceptable" for European Union member states to refuse to accept Muslim refugees.
Ms Merkel called for quotas to divide refugees fairly between EU nations in a television interview.
"What I continue to think is wrong is that some say 'we generally don't want Muslims in our country, regardless of whether there's a humanitarian need or not,'" she told German channel ARD.
She added "everyone must do their part" in the refugee crisis and "a common solution must be found".
Asylum seekers can currently be returned to the first safe country they are proven to have landed in, under the Dublin Regulation, an agreement between EU countries.
However enforcing this rule would mean some EU countries, like Greece, would have to take large numbers of people because of their geographical location.
The Schengen Agreement allows free movement of people within the EU, but refugees are exempt from this.
Advocates of a shared European refugee policy have said a quota system would be fairer to both host countries and refugees than the current system, which allows many countries to shirk any role in helping refugees. Some of the EU's 28 member states have said they will not co-operate.
Some eastern EU members, such as Hungary, Poland, and Slovakia, have refused to take in any refugees under an EU-wide quota system amid opposition from right-wing nationalists.
Islamophobia underpins the refusal in many cases, as the majority of refugees come from Muslim-majority nations like Syria, Afghanistan and Iraq.
Slovak President Robert Fico said he would "never bring even a single Muslim into his country".
On Tuesday, Czech Prime Minister Bohuslav Sobotka said he does not want a "large Muslim community ... given the problems we are seeing" and each EU member should be able to choose how many migrants they accept.
In pictures: Refugees on the Greek island of Lesbos

Show all 12
In 2015, the scale of the refugee crisis prompted Ms Merkel to waive Germany's right to send thousands of refugees back to the southern European countries where they were first documented.
Germany took in around a million asylum seekers, mostly from Syria, Iraq or Afghanistan. This year it expects up to 300,000 more people to arrive, acording to the Federal Office for Migrants and Refugees (BAMF).
"We can ensure optimal services for up to 300,000. Should more people arrive, it would put us under pressure, then we would go into so-called crisis mode. But even then we would not have conditions like last year," BAMF chief Frank-Jürgen Weise told a German newspaper.
Implementing a quota system for refugees is on the agenda of an EU summit next month.
Join our new commenting forum
Join thought-provoking conversations, follow other Independent readers and see their replies