Refugee crisis: Number of asylum seekers arriving in Germany drops by 600,000 in 2016
German authorities continue to process huge backlog of 430,000 asylum applications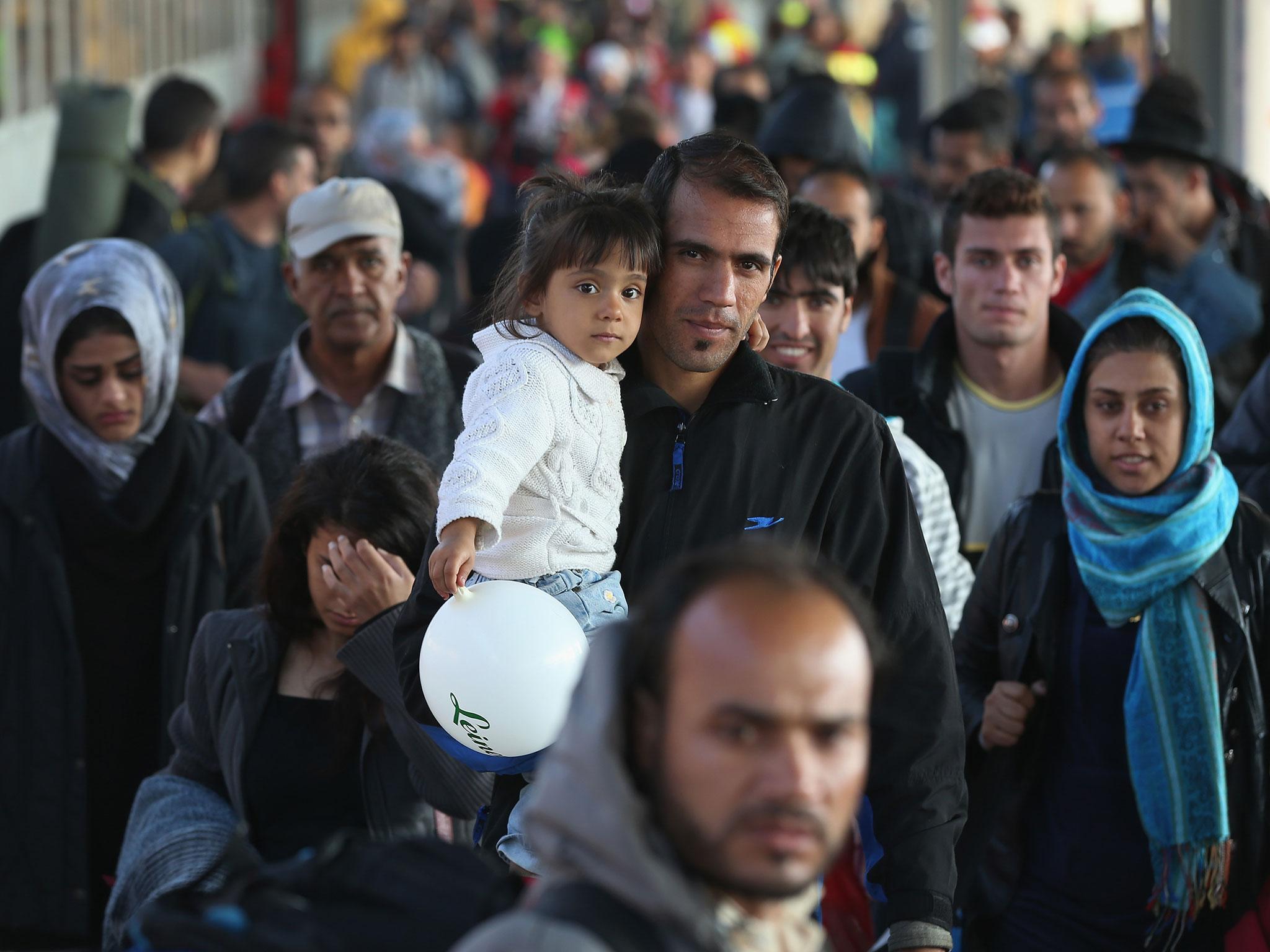 The number of asylum seekers arriving in Germany plummeted by more than 600,000 in 2016, government figures show.
The interior ministry said about 280,000 migrants applied for protection in the year, less than a third of the 890,000 applications received in 2015.
Syrians make up the largest group of arrivals, followed by Afghans, Iraqis, Iranians, Eritreans and Albanians.
But only 57 per cent of those from Syria were given full refugee status, compared with 75 per cent of Eritreans.
The acceptance rate for almost all nationalities was below half, with only a fifth from Afghanistan and 2 per cent from Pakistan, averaging at 37 per cent.
Almost 60 per cent of migrants were granted other forms of protection or put under bans, meaning they cannot be deported from Germany, for example in cases where the person's life would be at risk or where the move would contravene the European Convention on Human Rights.
The unprecedented number of refugees arriving in 2015 generated a huge backlog of claims that civil servants are still working to clear, with more than 430,000 cases still outstanding.
Thomas de Maizière, the German interior minister, said migration authorities remained prepared for "significant challenges" in the future as they continue to process hundreds of thousands of applications.
Refugees settle in Germany
Show all 12
"The Federal Office for Migration and Refugees (Bamf) has made more decisions than ever before, almost two-and-a-half times those in the previous year," he added, saying staff numbers had been quadrupled for the effort.
"The Bamf is now 'out of the woods' and with the wind in its sails. Every month, more decisions are made than more applications are received, so the backlog is being cleared."
Mr de Maiziere said about 55,000 migrants returned home voluntarily last year, compared with 35,000 in 2015. Another 25,000 were forcibly deported.
Chancellor Angela Merkel has been criticised for her decision to open Germany's border to refugees during the height of the crisis, as thousands drowned in treacherous boat crossings over the Mediterranean and Aegean seas.
Right-wing groups have blamed the policy for terror attacks carried out by migrants, including the massacre at a Christmas market in Berlin, which forced a review of national security.
Angela Merkel reacts to shooting of Berlin market attack suspect
The Chancellor has promised a "national effort" to ensure that people who are not entitled to stay go home following revelations attempts to deport Isis supporter Anis Amri had failed months before he committed the Berlin attack.
Migration and security issues have dominated the debate ahead of Germany's federal elections, where Ms Merkel will be running for a fourth term later this year.
The number of refugees arriving in Europe dropped dramatically last year after the EU struck a controversial deal with Turkey aiming to prevent crossings over the Aegean Sea, by detaining anyone arriving on Greek islands under the threat of deportation.
That had been the main route for the vast majority of migrants reaching Germany after journeying through Balkans countries to reach Western Europe.
Border closures and security crackdowns along the route have since left thousands of people trapped in squalid camps, with at least three asylum seekers dying in sub-zero temperatures in recent days.
Despite the fall in numbers, 2016 was the deadliest ever year for refugees, after the EU-Turkey deal made the main route revert to the far wider and more treacherous Central Mediterranean Sea.
More than 5,000 asylum seekers died in sea crossings, either by drowning, fuel inhalation or suffocation in overcrowded and unseaworthy boats.
Join our commenting forum
Join thought-provoking conversations, follow other Independent readers and see their replies