Refugee crisis: Hamburg's wealthy take to the streets in posh protest at planned migrant hostel
Residents of the Blankenese district use limousines and yachts on trailers to block off street where city government plan to construct hostel for 192 refugees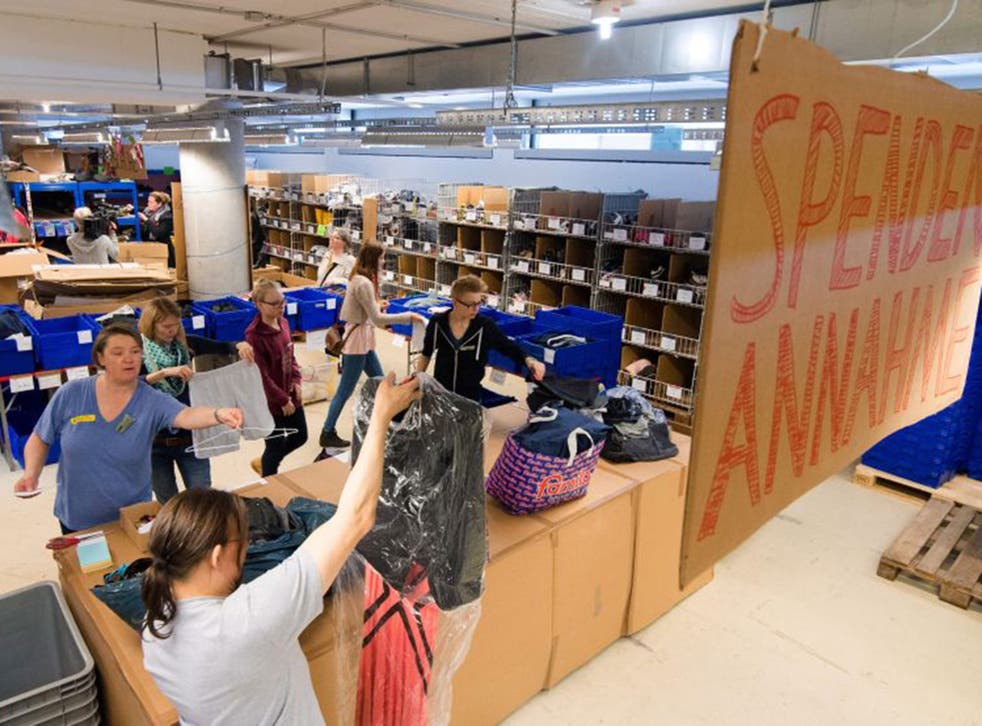 Hamburg's Blankenese district - a city suburb famous for being one of Europe's wealthiest – won new and unexpected notoriety after its residents staged Germany's first posh protest against a planned refugee hostel for 192 of the 1.1 million migrants who entered the country last year.
Overlooking the river Elbe on Hamburg's leafy western fringes, Blankenese's luxury waterside villas are home to scores of rich and famous Germans including, until his death late last year, the legendary former Social Democrat, Chancellor Helmut Schmidt.
But earlier this week, Blankenese hit headlines across Germany after residents used their shining limousines, some with yachts on trailers coupled to the rear, to block off the suburb's Bjornsonweg street where Hamburg city government had planned to begin constructing a hostel for 192 refugees.
Renate Krenz one of Blankenese's protesting residents told Spiegel TV that she feared the district would be unable to cope with the planned hostel: "They have had to employ guards at other refugee hostels because there is so much stealing going on," she insisted.
A tree specialist appointed by the Hamburg city government to mark out trees that were due to be felled to make way for the hostel was also reported to have suffered verbal abuse. "We are trying to show the city government that it cannot just do what it wants," said another female resident who declined to be identified.
Hamburg city government says it must find more permanent homes for 40,000 of the city's refugees who are currently living in disused warehouses and other makeshift mass accommodation. Other German big cities face similar problems. Most protests against refugee hostels had until now been confined to the former communist east.
Hamburg city government said it had been obliged to suspend its plans for the Blankenese hostel after a resident obtained a court order blocking the project on the grounds that the necessary tree felling involved was in breach of European environmental regulations. Hamburg has said it will appeal against the ruling.
A radical Hamburg leftwing group called the "Interventionist Left" said it planned to solve the tree problem by organising a "Blankenese Chainsaw Massacre".
Register for free to continue reading
Registration is a free and easy way to support our truly independent journalism
By registering, you will also enjoy limited access to Premium articles, exclusive newsletters, commenting, and virtual events with our leading journalists
Already have an account? sign in
Register for free to continue reading
Registration is a free and easy way to support our truly independent journalism
By registering, you will also enjoy limited access to Premium articles, exclusive newsletters, commenting, and virtual events with our leading journalists
Already have an account? sign in
Join our new commenting forum
Join thought-provoking conversations, follow other Independent readers and see their replies