Refugee crisis: Oktoberfest hit by falling crowd numbers due to border controls
Festival chief says new restrictions on travel  meant fewer tourists were making it to the 16-day event
Caroline Mortimer
Sunday 04 October 2015 18:41 Comments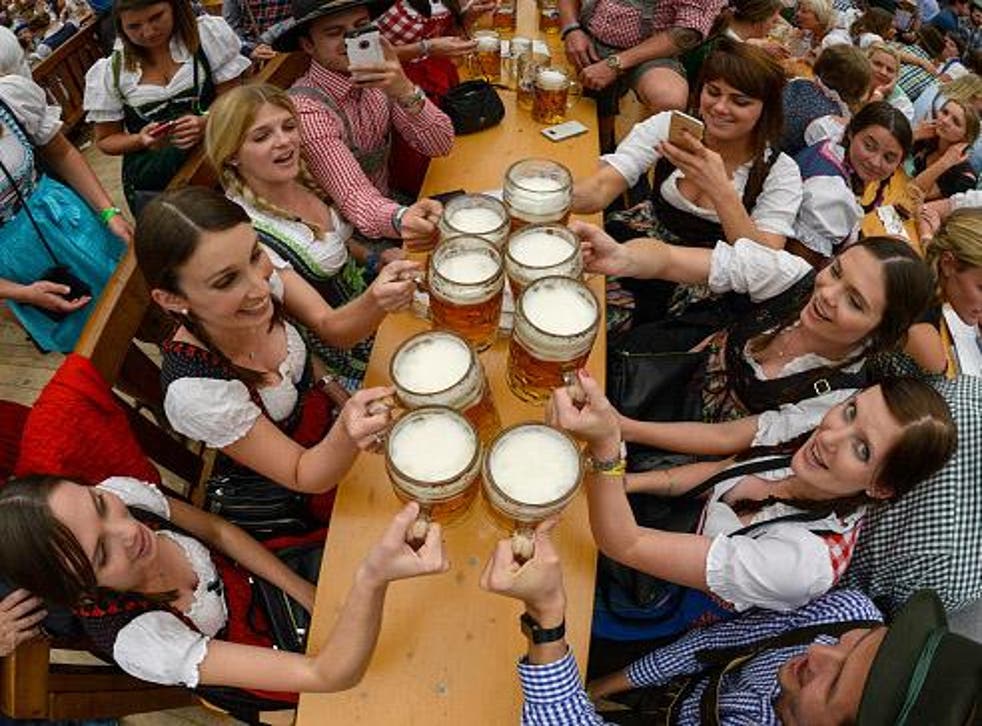 The refugee crisis has been blamed for the first attendance fall for six years at the world's biggest beer party as tightened border controls in Germany make travel through the country more difficult.
As Oktoberfest came to a close in Munich, it was revealed that the number of visitors fell to 5.9m - the lowest it has been since 2009.
Beer consumption was also down with 7.3 million litres (1.9 million gallons), or 400,000 large glass mugs fewer than last year, the Local reports.
Oktoberfest chief Josef Schmid told reports that the damp, cold weather was partly to blame for the fall but checks at the frontier were also likely to have kept some tourists from neighbouring countries away.
Local Bavarian authorities were said to have tried to keep the massive influx of party goers apart from the refugees who have continued to make their way to Germany from EU border countries.
8,000 refugees arrived in the region, which is on the Austrian border, in just one day last month as people choose to travel on towards Germany due to its wealth and broadly warm attitude towards them.
As a result of the massive influx German authorities have temporarily reinstated border controls which were abolished by the Schengen Agreement in 1985.
This has meant the German rail operator Deutsche Bahn suspended key services to and from Austria and Hungary.
As a result, the thousands of tourists who descend on the 205 year old festival every year have struggled to get to the city.
Register for free to continue reading
Registration is a free and easy way to support our truly independent journalism
By registering, you will also enjoy limited access to Premium articles, exclusive newsletters, commenting, and virtual events with our leading journalists
Already have an account? sign in
Join our new commenting forum
Join thought-provoking conversations, follow other Independent readers and see their replies